MEET NOOTOPIA'S EDITORIAL TEAM
Nootopia is committed to optimizing your brain chemistry by giving you the tools to create magical mental states that directly impact your performance, productivity, creativity, concentration, drive, and much more.
We strive to provide you cutting-edge content which focuses on the core fundamentals you need to shift into the mental states that activate your genius within, allowing you to win at everything you do. Each piece of breakthrough content is researched, written, reviewed, and fact-checked by health and scientific professionals with you in mind, allowing you to unlock your brilliance within. 
Our experts ceaselessly monitor the industry, and never stop evolving. We keep researching and testing to deliver on our commitment of pinnacle brain enhancements. We are honored to share with you the practices, principles, and products that have allowed us, and tens of thousands of people to achieve remarkable levels of BiOptimized brain performance.
Author, Athlete, Nutritionist and Expert on Fixing Digestion
3-Time Canadian national All Natural Bodybuilding Champion who competed as a vegetarian, former Mr. Universe Competitor, host of The Awesome Health podcast, Wade Lightheart is one of the world's premier authorities on Natural Nutrition and Training Methods.
Having majored in Sports Science at the University of New Brunswick, he has authored numerous books on health, nutrition, and exercise which have sold in over 80 countries. Wade also serves as an advisor to the American Anti-Cancer Institute, and is the Co-Founder and President at BiOptimizers, a digestive and health optimization company.
He's been in the health industry for over 25 years, coached thousands of clients, and is sought out by athletes and high-performance oriented individuals worldwide for his advice on how to optimize their health and fitness levels.
BASc, Kinesiology and Exercise Science
Matt Gallant is an entrepreneur, a poker champion, an ex-rock guitarist, a serial entrepreneur (who's built 13 companies in the last 20 years) strength and conditioning coach with a degree in kinesiology.
He is also the CEO and co-founder of a company called BiOptimizers whose mission is to discover, present, and share supplement products and health strategies backed by cutting-edge research that leads to a happier, healthier, and more fulfilling lifestyle.
Mr. Noots is quite possibly the most advanced brain chemist and formulator alive today. He was born with a natural knack and passion for chemistry. As an adult, Mr. Noots became a founder and CEO of multiple companies and realized that his biggest limit – the difference in his success or failure – came down to his brain.
Mr. Noots became the greatest plant extractor in the world. He wanted perfection. So, he did thousands of experiments, data collection, and optimization to open up the portals to what we call the "Zamner Zone" – legendary levels of greatness. This included development of revolutionary, proprietary extraction technologies that were able to pull out the most bioactive components of the safest, most well-researched brain nutrients…
And deliver effects that are multiple times more potent than off-the-shelf ingredients.
Dr. Nattha Wannissorn, PhD, is a scientist who makes health research accessible to the general public through health and wellness blogs. She received her PhD in Molecular Genetics from the University of Toronto and BA in Molecular & Computational Biology from the University of Pennsylvania.
Nattha is also a biohacker, Functional Diagnostic Nutrition Practitioner, Registered Holistic Nutritionist, certified Superhuman Coach, and Fitness Coach with a focus on women's health and over 5 years of client experience. Her 14 years in academia focused on the functional genomics of cancer. She has co-authored publications in leading journals such as Cell and Cell Host & Microbes.
Currently, she is the CEO of Wellness Medical Writer, the science communication company for the health and wellness industry. Her work has reached and improved the health of over 3 million readers.
Chelsea has a Doctor of Chiropractic degree from Life University and a BA in journalism from Allegheny College. She lives to empower others in reclaiming their health and fullest life expression, and loves to use storytelling as a way to connect, inspire, and educate.
Adna Sijerčić is currently earning her PhD in Genetics and Bioengineering. Her personal experience with chronic disease, former role as a wellness and fitness coach, and love for science inspired her to improve her health and performance through more natural approaches. She has also served as an editor for the university's magazine, BurchGene.
Amar Mujkić found his passion for science at an early age and is now earning his Bachelor's degree in Genetics and Bioengineering. He most enjoys writing scientific articles on complex topics, and recently published his first peer-reviewed article, "COVID-19 diagnostic approaches: an overview." He serves as a staff writer and editor for the university's magazine, BurchGene. He is currently working alongside colleagues and professors in studying the effects of COVID-19 on the greater Bosnia and Herzegovina population, as well as the effects of overusing antibiotics on the human microbiome. He is most interested in neurology.
Adna Goralija once imagined herself attending medical school, but a high school biology class focused on genetics inspired her to dive deeper into the world of science and explore the unknown. She is passionate about empowering future generations and invests much of her free time into community service and social justice work.
Aida Ombašić is most interested in understanding human behavior. Her lab experience at IBU has solidified her commitment to a career as a scientist. She loves to find ways to make complex theories practical and easy-to-understand.
Amra Džuho is currently earning her Master's degree. She is a writer for the University's magazine, BurchGene, and has been published in peer-reviewed journals on a variety of topics. She is most passionate about molecular biology and human health, and finds motivation in sharing her knowledge with others.
Dado Latinović always had a love for foreign language, acting and design, but found his passion in the natural sciences. Much of his research has been focused on nutrition. Family illness, and the drive to help return them to health, inspired his studies on the effects of food additives. Most recently, he explored the nutritional values of green algae.
Nejra Bektaš is currently working toward her Master's degree. She is most passionate about microbiology and understanding the ways in which science can improve human health. She has published a study on the antibacterial effects of citrus juice and intends to continue studying plants and the ways in which they may serve as more natural remedies for disease and illness.
Nermin Đuzić fell in love with the natural sciences after overcoming his own health challenges early in life. He is working toward his PhD and aspires to raise the standards in healthcare and education, creating greater accessibility and quality of life. He serves as an executive editor for IBU's BurchGene magazine, as well as an editorial assistant for its Journal of Natural Sciences and Engineering.
Neira Crnčević found a passion for scientific writing while working on the thesis for her Bachelor's degree. She enjoys applying her understanding of genetics and bioengineering to the natural sciences, and has a particular interest in chemistry, molecular biology and microbiology.
Sara Deumić is currently working toward her bachelor's degree. She's always had an interest in science, and through her education, has found that she truly enjoys the challenge of explaining complex topics in new and simple ways.
Unber is a writer specializing in the health industry. She has a Bachelor's degree in Dental Surgery and earned her Master's in Public Health. She is passionate about writing health content that supports, educates, and empowers the readers.
She believes in sharing thoroughly-researched, easy-to-understand health information. She loves to learn about health inventions and contributes regularly at Health Tech Insider through her role as a health technology writer. She has been writing health content for over 6 years and can be found on LinkedIn.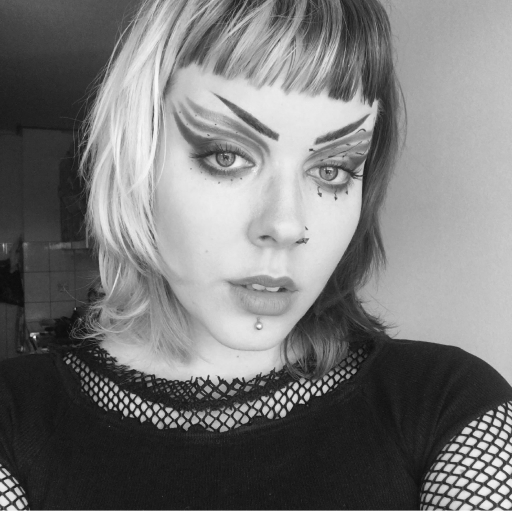 Hana Efendić is a science student interested in research, innovation and writing. Her current focus is in biotechnology, and also raising awareness about many local and global issues. She has a lot of ideas regarding novel tests and devices, and she is actively moving towards her goal: becoming a scientist that the world is going to remember.
Nootopia's content is researched, created, fact-checked, and reviewed by qualified health writers, editors, doctors, and other contributors. A vetted group of consulting professionals supports our in-house editorial team, including our licensed nutritionists and dietitians.
Nootopia's Optimized Review Process
Nootopia's  content is reviewed by a team of professionals or fact-checked by professional journalists to ensure accuracy. Our reviewer team covers a wide range of specialties, with extensive experience.
Nootopia carefully assesses all potential health and wellness writers. We vet our content creators for subject matter expertise and relevant life experience. We train them on research and sourcing best practices, and we provide regular feedback and ongoing coaching.
Nootopia's References, Sources, And Citations
Nootopia has strict sourcing guidelines and relies on peer-reviewed studies, academic research institutions, government agencies, and medical associations. Every piece of content is thoroughly researched, and sources are vetted to ensure they are recent, authoritative, and objective. Primary sources, including studies, scientific references, and statistics, are linked within each article or can be found in the resources section at the bottom of our articles.