With 9 game-changing formulas, you might feel like the possible combinations would be endless or confusing.
Don't worry, we've got your back.
The 30-Day Guided Journey will help you kickstart your adventure with nootropics and get you started on the road towards epic brainpower.
You'll be able to follow along day by day in a simple, guided discovery of our recommended combinations for peak mental performance.
We'll break down each day's suggested formula (or combination of formulas), when to take it that day, and what you can expect to feel.
You'll learn your favorite formulas and combinations quickly, and open the door to new combinations you want to try for the ultimate states of mind for crushing your long work days, letting your creative juices flow, and taking on each day with newfound focus and positivity.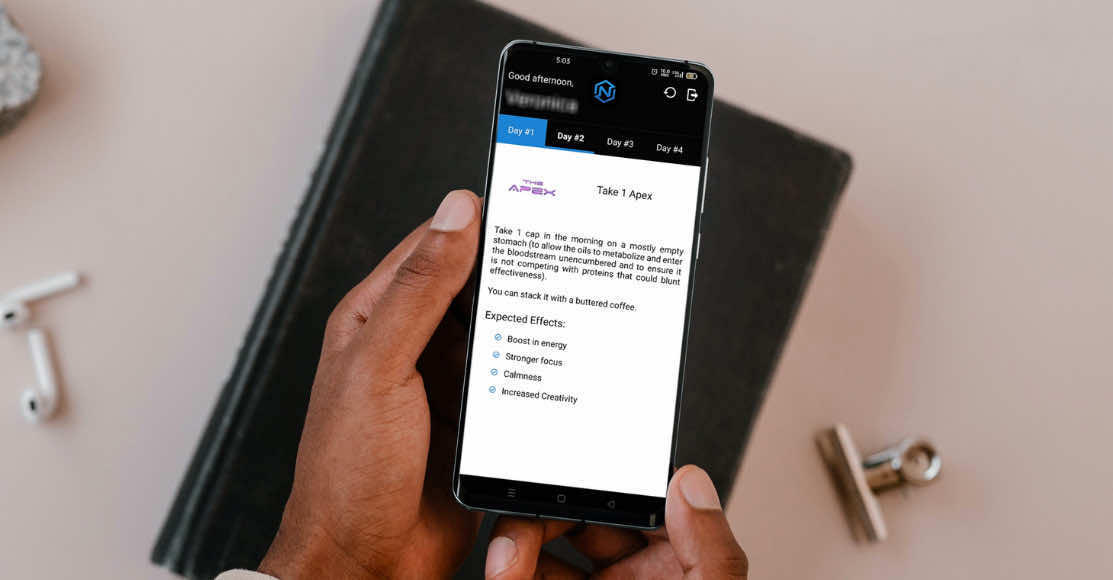 You can even download the app "Nootopia" and track your first 30 days from your phone.
In the app you'll also be able to easily track how each formula and combination makes you feel. With that feedback, we'll be able to tweak and perfect your personalized formulas for your unique brain chemistry to become more and more effective for you each month.