Last Updated On June 29, 2022
GABA, or γ-Aminobutyric acid, is an amino acid acting as an inhibitory neurotransmitter known for helping you relax. It is an essential part of the central nervous system of any adult mammal. Having optimal GABA function and balance is critical for many aspects of cognitive function. In this article, we will cover the roles of GABA in the brain and cognitive functioning, as well as how you can optimize your GABA levels.
GABA, or γ-Aminobutyric acid, is an amino acid acting as an inhibitory neurotransmitter known for helping you relax. It is an essential part of the central nervous system of any adult mammal. Having optimal GABA function and balance is critical for many aspects of cognitive function. In this article, we will cover the roles of GABA in the brain and cognitive functioning, as well as how you can optimize your GABA levels. 
The Roles Of GABA In The brain
Since GABA is an inhibitory neurotransmitter, it reduces the excitability of neurons and inhibits the transmission of signals between neurons. By preventing neurons from being over-stimulated, GABA is important for your brain and mental health.
Neurons which GABA controls are in the brainstem, hippocampus, hypothalamus, and thalamus, but not limited to these areas. GABA's functions typically oppose excitatory neurotransmitters, such as glutamate, preventing over-excitation which can damage neurons.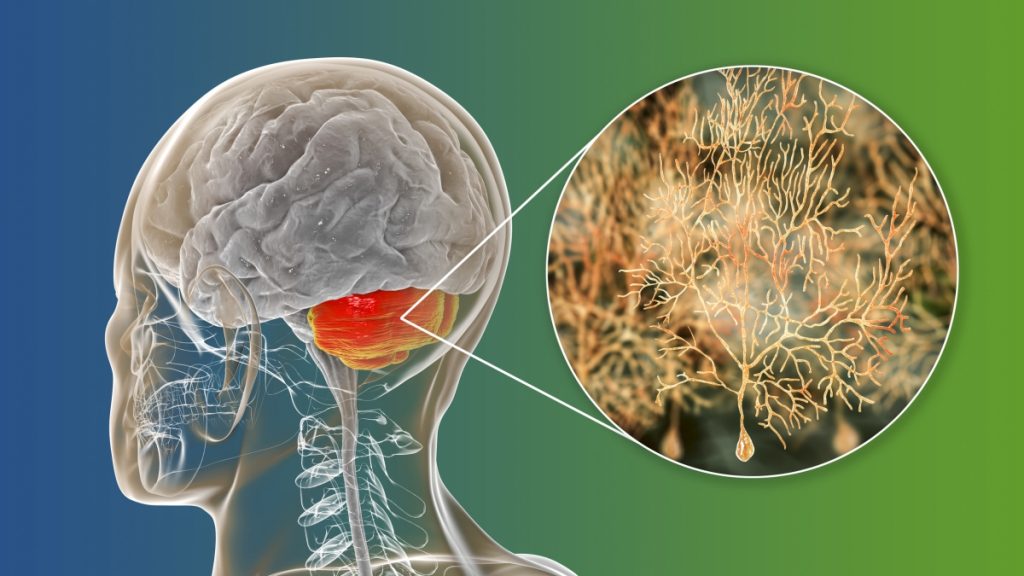 In order to affect neural transmission, GABA needs to bind to GABA receptors on your neurons. There are two types of GABA receptors: Receptor A and Receptor B. 
Receptor A is fast-acting. It allows chloride ions into your neurons, inhibiting signal propagation.
Receptor B acts slower. The binding of GABA blocks calcium ions, which further blocks the release of other neurotransmitters that could have excited the neuron. This also inhibits the neurons from passing signals onto its neighbors. 
How GABA (Or The Lack Of Tt) Can Affect Your Health And Cognitive Function
Disclaimer: GABA is a very important neurotransmitter for the following cognitive functions. Since low GABA or GABA imbalance contribute to many brain, neurological, and mental health disorders, we discuss these conditions for educational purposes only. Keep in mind that since many factors contribute to these conditions, correcting GABA alone typically does not cure these health conditions. We also do not imply that any Nootopia products can treat, cure, or diagnose any disease. None of our products are approved for these purposes. Please consult a doctor to get diagnosed and treated for your health conditions.
Focus
GABA affects concentration and ability to think, focus, and problem-solve.
30 individuals participated in a clinical study that investigated the effects of GABA on fatigue and problem-solving performance. 9 participants had chronic fatigue syndrome diagnosis. Participants received a beverage containing 0, 25, and 50mg of GABA. The group that received the 50mg beverage experienced lower fatigue and performed better at solving a complex mathematical problem. The results showed that GABA is important for focus and problem-solving.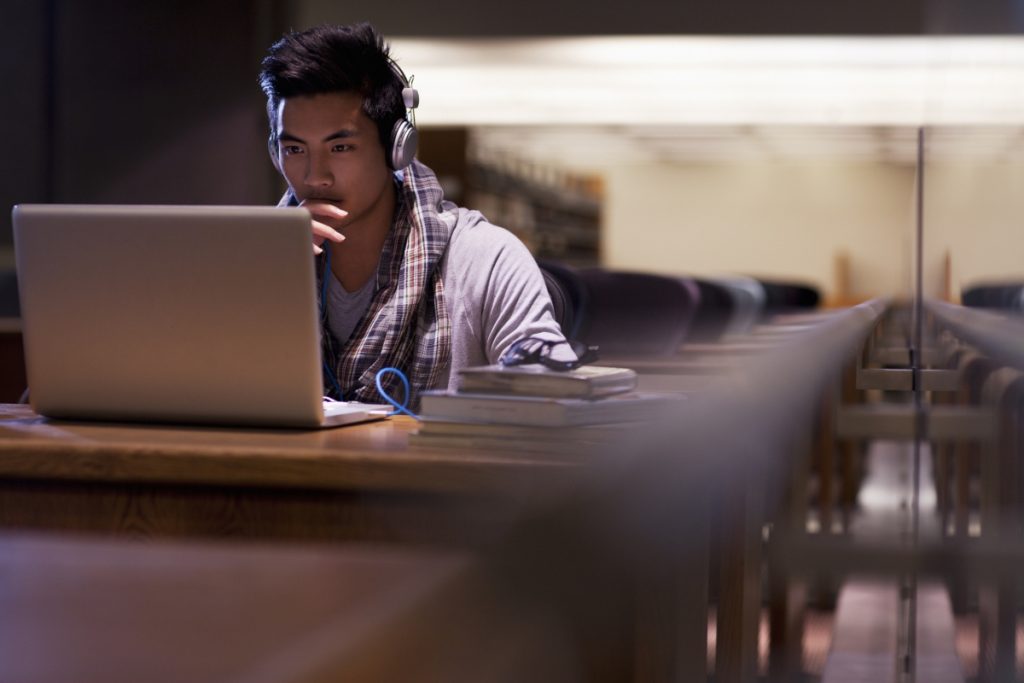 Another study compared GABA amounts in children with attention deficit hyperactivity disorder (ADHD). The participants were 13 children with ADHD, compared to 19 without ADHD. Those with ADHD had lower levels of GABA than the control group. Therefore, GABA  imbalance can contribute to ADHD. 
People with overactive brains may find it easier to focus by supporting their GABA, whereas those with underactive brains may find it harder to focus with more GABA.
Executive Function
Executive function refers to a set of cognitive functions that allow us to set goals, plan, and get things done. GABA is important for executive function because executive function involves self control and the ability to tune out irrelevant things. Executive function may decline with age partly because GABA levels decline with age.
A study measured GABA levels in 94 older adults without cognitive impairment. Participants with higher GABA levels in the frontal cortex had significantly better cognitive performance and executive function.
Additionally, another study examined executive function and GABA in 30 healthy, bipolar adults. Low performance on executive function tests correlated with low GABA levels, suggesting that GABA is important for executive function.
Verbal Fluency
Inferior frontal gyrus is a part of the brain responsible for language. Lower GABA levels found in the left area of this region correlate with higher scores on the verbal fluency test. 
As GABA is an inhibitory neurotransmitter, the blockage of many signals in the inferior frontal gyrus might reduce the verbal fluency and spoken language.
Short-Term, Long-Term, And Working Memory
Your memory can be short-term, long-term, or somewhere in between: working memory. Memory is a basis of virtually any cognitive function.
Levels of GABA in the frontal lobe fluctuate during the working memory creation and recall. During the first memory task, the 16 healthy participants had higher levels of GABA than before the task. However, the levels sharply dropped with the next memory task, and followed this trend continuously as tasks got harder. 
Similarly, another memory test-based study showed that higher GABA to glutamate ratio correlates with lower memory accuracy. It occured in a study involving 20 male participants performing more demanding memory tasks. 
In the prefrontal cortex, increased GABA to glutamate ratio reduced working memory capacity in 23 individuals undergoing the working memory index test. 
Stress Response
GABA prevents inappropriate and excessive emotional, as well as behavioral, responses to stress. However, prolonged stress might disturb the GABAergic pathways, thus enhancing strong emotional reactions and potential development of neuropsychological disorders. 
Amygdala is a brain region located in the temporal lobes. One of the roles of amygdala is appropriate acute and chronic stress response. It can also control other unpleasant stimuli and store fear memories.
The GABAergic system acts with many sub-parts of amygdala to inhibit inappropriate amygdala function. However, stressful or traumatic experiences can change this GABA modulation and connected pathways. 
Animal studies show that acute stress changes GABA in certain levels of the brain. However, chronic stress can reduce overall GABA levels. This suggests that people who can't recover their GABA levels and relax after stress may be more likely to suffer from negative health effects of stress.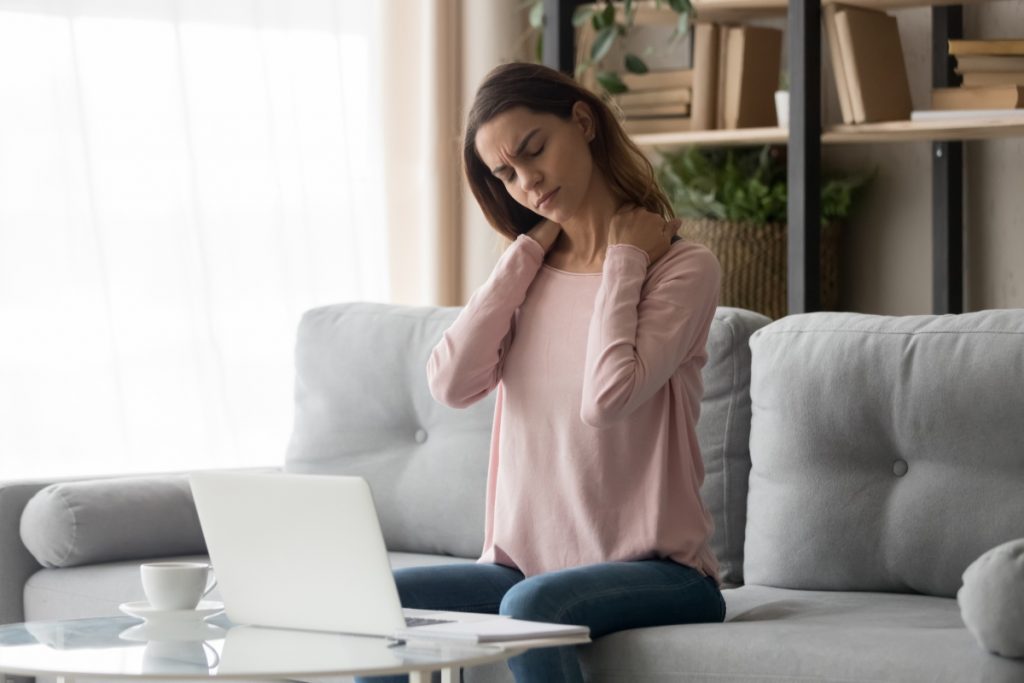 Mood
Low levels of GABA contributes to mood disorders, such as mania, depression, and anxiety. 
Furthermore, anxiety disorders and panic episodes correlate with low GABA levels in the brain. 
However, since many other physiological factors and neurotransmitters are at play, increasing GABA alone may not be enough to cure these issues.
Sleep
Being an inhibitory neurotransmitter, GABA can help you get more sleep by decreasing neuronal excitability.
GABA supplements can help you fall asleep faster and easier. 
A study including 16 individuals with sleep problems and 16 normal sleepers showed that the former had an average of 30% lower GABA in the brain. This GABA imbalance makes your brain less responsive to sleep-wake cycles.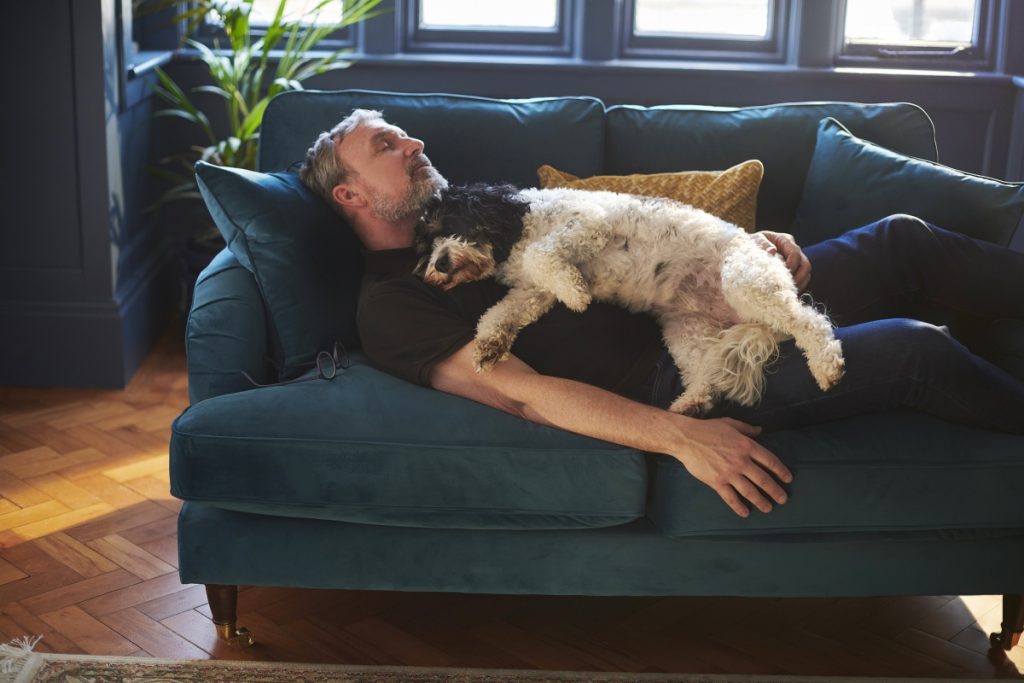 Sociability
GABA can increase sociability according to a rat study.
Blocking of GABA Receptor A increases heart rate, mean arterial blood pressure, and respiratory rate. When rats received GABA agonists (receptor stimulators), they had decreased heart rate and mean arterial blood pressure, and increased social interaction. On the other hand, rats that received GABA antagonists (blockers) had increased heart rate and blood pressure, but decreased social interaction. 
How Your Brain Produces And Releases GABA
In the brain, the pathway that produces GABA is called the GABA shunt. It produces and stores GABA.  
The enzyme glutamate decarboxylase converts glutamate into GABA and carbon dioxide. This conversion requires active vitamin B6 (pyridoxine-5-phosphate). 
Completely formed GABA molecules reside in a membrane-enclosed structure called vesicles inside your neurons, waiting for a signal. When the GABAergic neuron is activated, the vesicles release GABA into the synapse. From there, GABA finds its receptors on the postsynaptic neuron and induces inhibitory action.
What Happens When GABA Is Too High Or Too Low?
Maintaining a balance in GABA levels is crucial. Therefore, having too much or too little GABA serves some negative consequences.
GABA must degrade to avoid buildups. When the enzyme that breaks GABA down, namely GABA transaminase, does not work properly, excessive GABA can accumulate.
When GABA breaks down, it plays a role in the citric acid (or Krebs) cycle for the production of energy in the form of ATP. GABA transaminase deficiency provides no available Krebs cycle intermediate obtained from GABA. This further affects the energy production of the metabolism.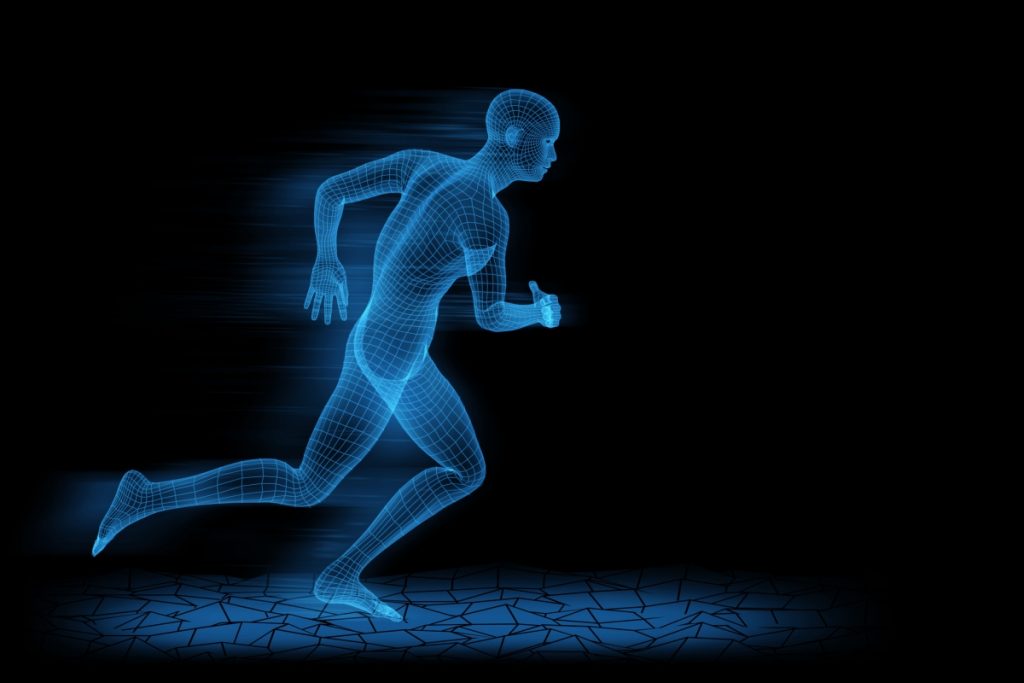 Pathologically high levels of GABA are extremely rare. When this happens, it can contribute to seizures, excessive daytime sleepiness, movement disorders, and developmental impairments in children.
On the other hand, too low GABA levels means a lack of inhibitory signals, which can prevent neurons from communicating with each other properly. This can contribute to mood disorders, insomnia, cognitive dysfunction, and ADHD.
Low GABA function may also contribute to chronic pain, especially neuropathic pain.
GABA vs. Glutamate Balance And How To Maintain Them
GABA and glutamate are in a constant tug of war, and the balance between them is critical for your mental health and cognitive function.
GABA is an inhibitory neurotransmitter that opposes glutamate, an excitatory neurotransmitter. Also, your brain can convert glutamate into GABA and vice versa. GABA helps avoid glutamate overstimulation, which can damage or kill neurons.
Glutamate comes from glutamine with the help of an enzyme called glutaminase in glutamatergic neurons. Glutamate is the most abundant neurotransmitter in your brain. It's important for thinking, focusing, and more. To learn more about glutamate, check out our glutamate articles.
GABA B receptors control glutamate levels and production. They achieve this with the interaction between postsynaptic glutamate receptors, and controlling their activity, sensitivity, and expression. 
Given that inflammation can increase glutamate in the brain, many more people struggle with excess glutamate and low GABA. Here are different ways you can support GABA levels and balance.
How To Increase GABA
GABA supplements don't increase brain GABA because GABA can't cross the blood-brain barrier into your brain.
The blood-brain barrier separates our blood and cerebrospinal fluid. This membrane allows the passage of water, for example, but blocks many other molecules and microorganisms. There are GABA transporter molecules that enable its flow through the blood-brain barrier, but the underlying mechanism is still unknown in humans.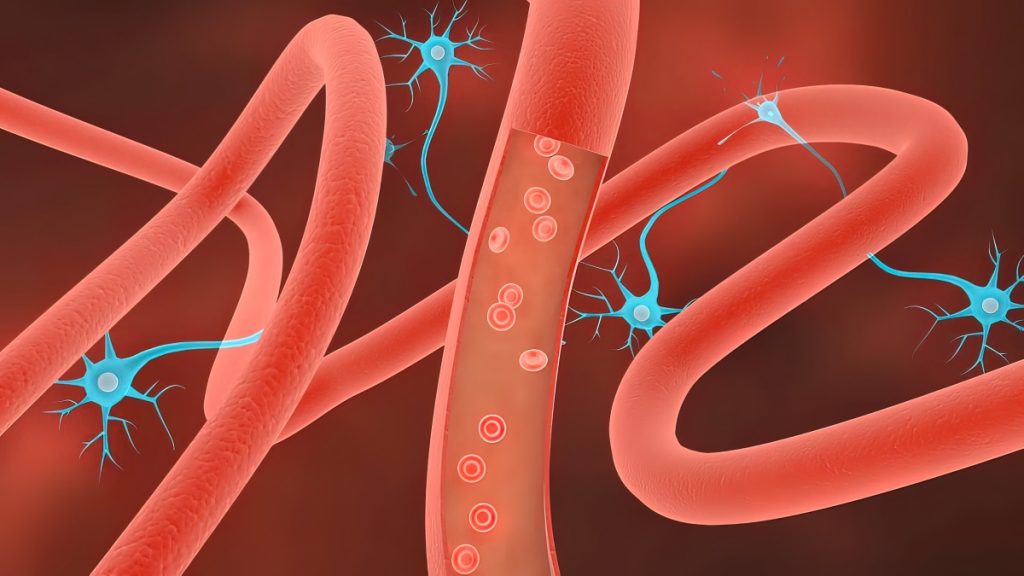 However, GABA supplementation can promote the relaxation response through the enteric nervous system in the gut. This way, GABA does not need to pass the blood-brain barrier to enter the brain and calm us down.
The following foods are also high in GABA
Raw spinach, which contains the highest amount of GABA
Soy and adzuki beans, pea
Oat, wheat, barley
Shiitake mushrooms
Chestnuts 
Celery 
Cruciferous vegetables.
Aside from ingesting GABA, the following may increase GABA or support your GABA balance.
Vitamin B6
Vitamin B6 supplements can significantly increase your GABA levels. This is due to its role in GABA productions.
Supplementation with vitamin B6 can also enhance other neurotransmitter production, such as serotonin and dopamine.
Vitamin B6 also works with other B vitamins and magnesium. This is why Nootopia includes a B vitamin matrix in our customized nootropic products.
Magnesium
Magnesium can increase GABA. It also reduces the presynaptic release of glutamate, thus increasing inhibitory action of GABA.
Magnesium deficiency increases excitability of neurons because of enhanced glutamate release.
BiOptimizers magnesium supplement is the most comprehensive magnesium blend on the market with 7 forms of bioavailable magnesium. Each capsule provides 500 mg of elemental magnesium, which meets or exceeds your daily requirement.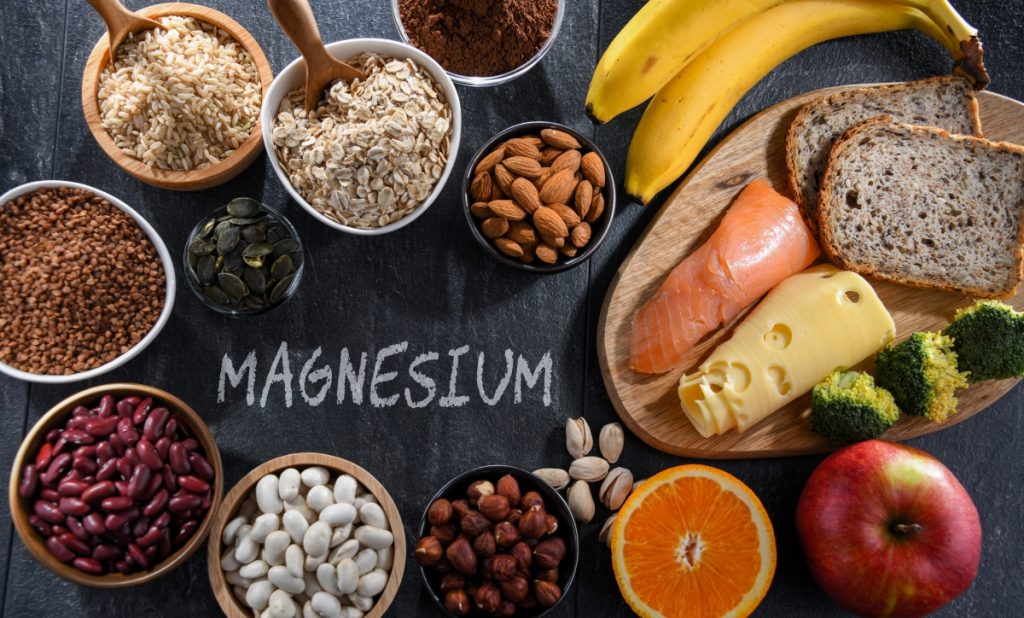 Taurine
Taurine is an amino acid that is beneficial for the brain. It binds to and activates the GABA A receptors. 
Taurine also stimulates the release of GABA. When it comes to diet, the highest amounts of taurine are found in shellfish, turkey, and chicken.
Theanine
L-theanine is a calming amino acid found in green tea. It increases both GABA levels and GABA receptors. It also improves sleep duration and quality.
A study involving mice examined the effects of L-theanine, magnesium, and magnesium mixed with L-theanine on sleep. The group that received L-theanine and magnesium/L-theanine showed a boost in delta brain waves which are associated with deep sleep.
Zinc
Zinc can be used to increase your GABA levels. It inhibits the release of glutamate, while promoting the release of GABA.
You can turn to zinc supplements, or increase the intake of the following zinc-rich foods:
Oysters and other seafood
Red meat
Beans
Nuts
Whole grains.
Kava Kava
Kava kava (Piper methysticum) is a plant that makes you calm, relieves discomfort, and generally induces relaxation.
When it comes to its relation with GABA, kava enhances the binding affinity of GABA agonists. It increases the number of binding sites of GABA A receptors. Kava interacts with membrane lipids surrounding the GABA receptor A, and promotes relaxation.
Phenibut
Phenibut is an anti-anxiety medication. It acts as a GABA receptor B agonist (with limited interaction with GABA receptor A), which promotes inhibition of excitatory signals in the brain.
Note: Currently, phenibut is not allowed in dietary supplements in the U.S. It is not an ingredient in our products, but we include it in this article for completeness.
Picamilon
Picamilon is a combination of niacin and GABA. Thus, it can increase your GABA levels and inhibit overexcitation of your neurons.
Note: Currently, picamilon is not allowed in dietary supplements in the U.S. It is not an ingredient in our products, but we include it in this article for completeness.
Meditation And Yoga
Practicing meditation and/or yoga can significantly reduce your anxiety and promote calmness. Such practices increase GABA levels, further increasing the sense of peace.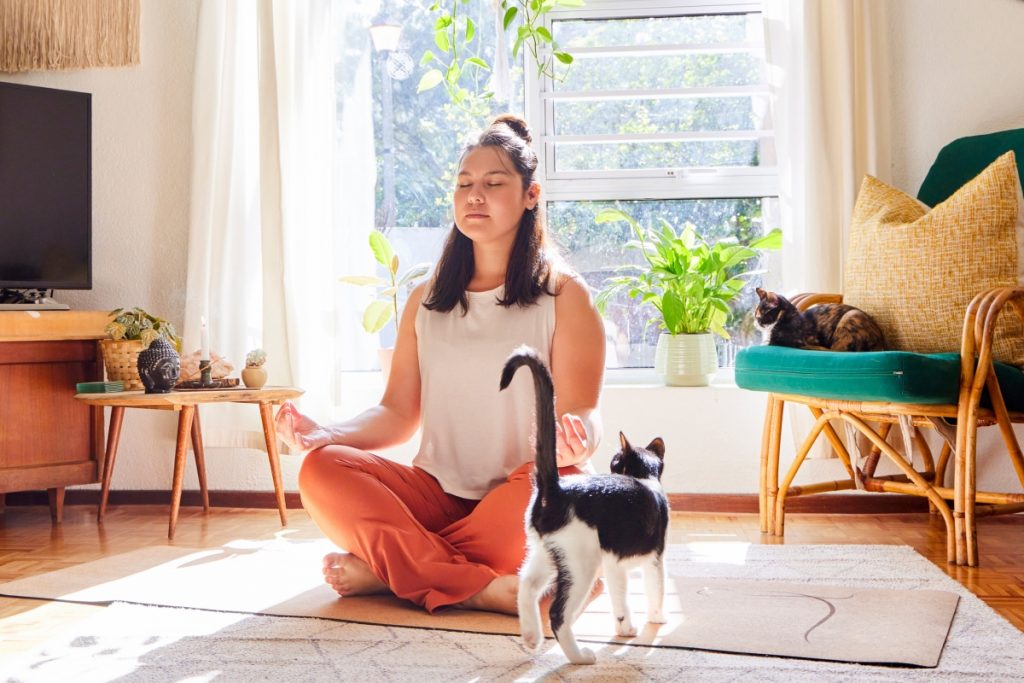 How To Reduce GABA
To date, there are very few studies showing ways to reduce GABA aside from GABA antagonist drugs.
A rat study focused on the effect of a high-fat diet on GABA levels in the frontal cortex and hippocampus. In rats, high-fat diets are the equivalent of human junk food. The rats eating a high-fat diet had lower GABA levels, but they also gained weight and developed high blood sugar.
GABA controls the food intake. A high-fat diet disturbs the balance between glutamate and GABA, thus reducing GABA levels and increasing body weight. Eating a junk food diet is definitely not a healthy way to reduce GABA levels in the brain.
Conclusion
GABA is absolutely essential for proper brain functioning.
We believe that everyone is different, especially when it comes to nootropic responses. Some people who lean towards being overly stimulated tend to achieve better cognitive function if they support GABA. Whereas, those who lean towards being under-stimulated may do better with more stimulants and stimulating nootropics. This is why we make customized nootropics.
References:
Share this article using the buttons below
Mr. Noots is quite possibly the most advanced brain chemist and formulator alive today. He was born with a natural knack and passion for chemistry. As an adult, Mr. Noots became a founder and CEO of multiple companies and realized that his biggest limit – the difference in his success or failure – came down to his brain. 
Mr. Noots became the greatest plant extractor in the world. He wanted perfection. So, he did  thousands of experiments, data collection and optimization to open up the portals to what we call the "Zamner Zone" – legendary levels of greatness. This included development of revolutionary, proprietary extraction technologies that were able to pull out the most bioactive components of the safest, most well-researched brain nutrients…
And deliver effects that are multiple times more potent than off-the-shelf ingredients.
Based on your reading history, we think you'll enjoy these posts...