All About The Blood-Brain Barrier
Last Updated On July 26, 2022
For nootropic aficionados and biohackers everywhere, brain health is of paramount importance. The blood-brain barrier (BBB) is a vital structure for brain function that influences how certain nootropic supplements can enter the brain. Whereas, if your BBB becomes leaky, it can allow inflammatory molecules and toxins to enter, causing brain fog, low mood, and other problems. Therefore, if you are looking to optimize your brain function, you should definitely optimize your BBB health.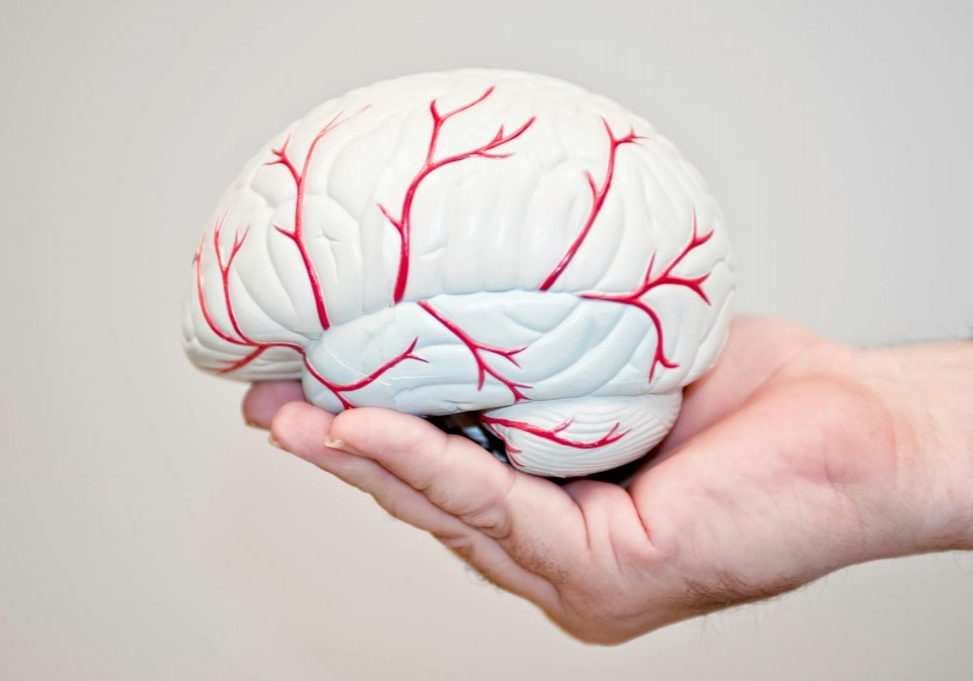 For nootropic aficionados and biohackers everywhere, brain health is of paramount importance. The blood-brain barrier (BBB) is a vital structure for brain function that influences how certain nootropic supplements can enter the brain. Whereas, if your BBB becomes leaky, it can allow inflammatory molecules and toxins to enter, causing brain fog, low mood, and other problems. Therefore, if you are looking to optimize your brain function, you should definitely optimize your BBB health.
While Nootopia supplements are spectacular for increasing brain performance levels, no supplement can address all of the root causes of BBB dysfunction. Therefore, it's vital to learn what might be keeping your BBB – and subsequently your brain – from operating at 100%.
In this article, we'll cover everything you need to know about the BBB and what can happen to throw it out of whack. Then in Part 2, we'll discuss different tests that can indicate either optimal or dysregulated BBB function. We'll also explore how to enhance your BBB function to ultimately best protect your brain.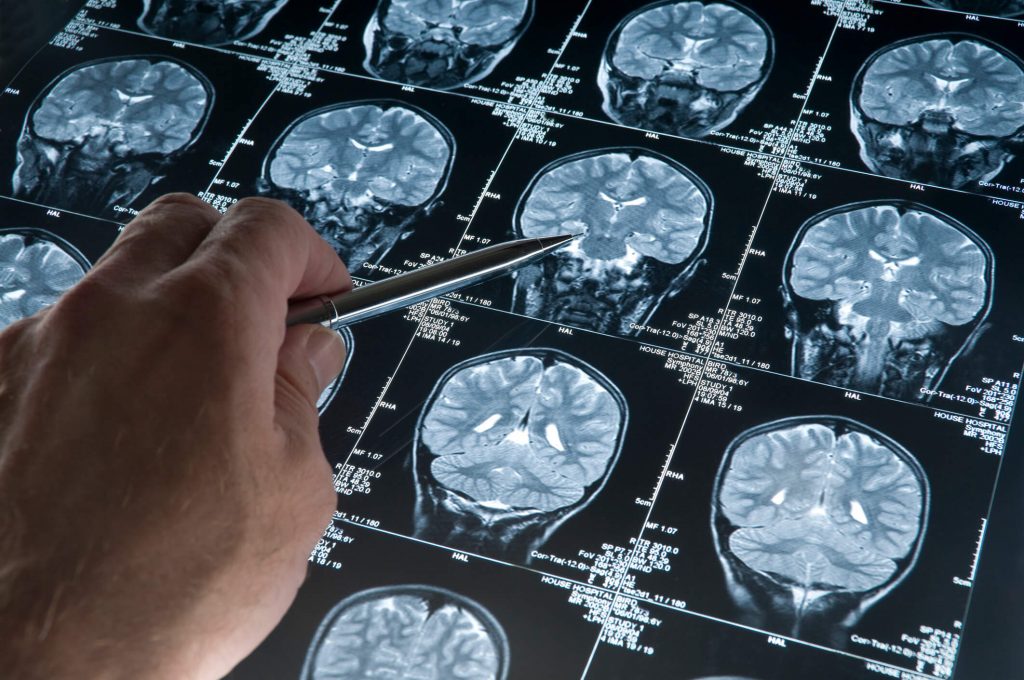 Why Do We Have The Blood-Brain Barrier?
You probably already know that blood is absolutely essential for life. Blood brings oxygen, nutrients, and signaling molecules like hormones to every cell in your body, while removing carbon dioxide, waste, and dangerous substances.
But surprisingly, blood is actually incredibly toxic to the brain. The hemoglobin in blood can act as a free radical when it touches brain cells, rapidly causing massive damage and cell death.
So how does the brain get all the vital compounds and nutrients it needs if blood is inherently toxic to brain tissue? The answer to this conundrum lies within an incredibly intricate network of small blood vessels wrapped in layers of protective cells.
These cell and vessel networks weave together to create the blood-brain barrier, which covers almost every part of the brain. This all-important structure makes sure the brain gets the nutrients and molecules it needs.. Simultaneously, this highly sensitive network strictly controls which substances can pass into brain tissue, protecting the brain from diseases and toxins.
People who have a fully-functional blood-brain barrier (BBB) tend to have lower levels of brain inflammation and balanced levels of different vital chemicals. This results in overall improved brain function and performance. Conversely, researchers have established a link between a poorly functioning BBB and several neurodegenerative and autoimmune diseases.
What Makes Up The Blood-Brain Barrier?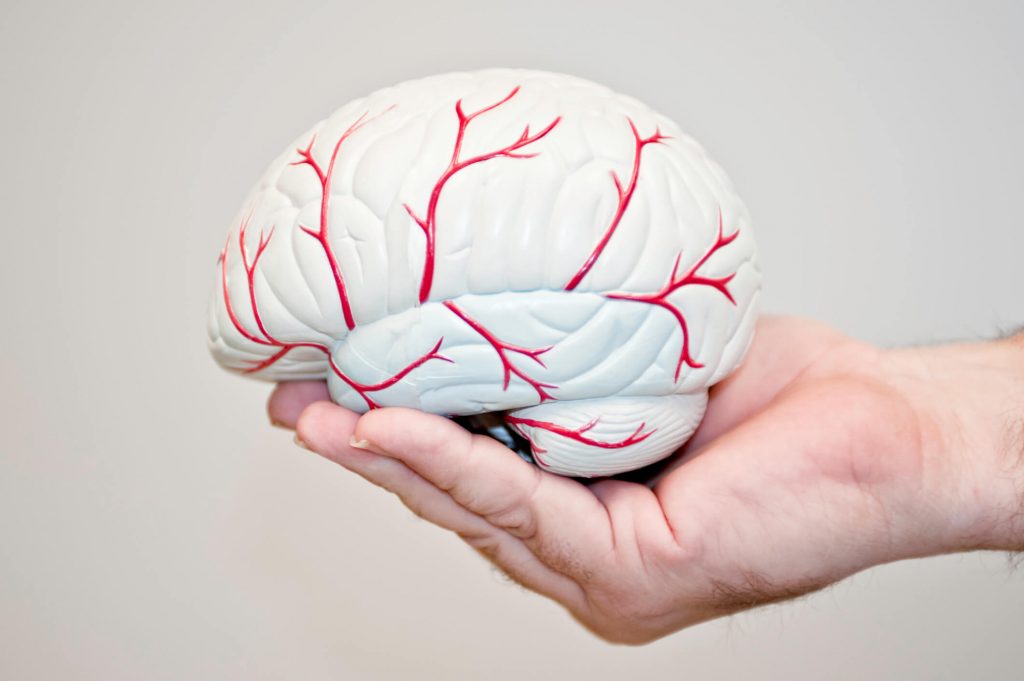 Cells that form the BBB make up specialized structures called neurovascular units (NVUs). The core components of NVUs are the endothelial cells that line the blood vessels.
The tiny spaces that still remain between the cells of the inner wall of the blood vessels are tightly sealed with structures known as tight junctions. You can think of these cells with their tight junctions like a brick wall. The cells act like the bricks, and the tight junctions act like mortar. The tight junctions keep the cells tightly sealed so dangerous substances can't get through.
Besides the cells and tight junctions, NVUs contain cells called pericytes, which attach to the basement membrane of blood vessels. Pericytes are smooth muscle cells that often spread out over several cells, and can control the diameter of the blood vessels by contracting and relaxing.
Finally, blood vessels are wrapped in astrocytic endfeet, which connect to nerve cells called astrocytes. These endfeet connections allow the brain to regulate blood flow in the BBB. They also provide a direct neural connection with the brain.
In a fully functional BBB, all of these different cells work together to make sure the brain gets everything it needs. Additionally, it prevents the brain from ever coming into contact with substances that are toxic to it.
What Happens When The Blood-Brain Barrier Is Compromised?
Unfortunately, our bodies aren't perfect. Sometimes, even a carefully regulated system like the BBB can get thrown out of whack. Scientists and healthcare practitioners sometimes refer to this as "leaky brain," and have identified several diseases linked to this occurrence.
Moreover, "leaky brain" has a laundry list of signs and symptoms that overlap with many other diseases. This can make it difficult to identify what exactly is happening when the BBB malfunctions.
However, damage to the BBB, and "leaky brain" onset, may arise in many brain diseases before any other symptoms emerge. This means your brain's all-important barrier could become compromised before you even know what's wrong.
For the most part, BBB damage tends to start with the tight junctions, which become less tightly sealed, or "leaky". This allows substances and inflammatory cells into the brain which should not be there.
Possible Signs Of "Leaky Brain"
As explained above, researchers are still unsure whether dysfunctional BBB causes certain diseases, or if it arises as a dangerous byproduct. Regardless, several symptoms and conditions have been linked back to "leaky brain" development. Here are some potential symptoms of a dysfunctional BBB and "leaky brain."
Please note that while many of our ingredients can help with the BBB, these conditions all have many contributing factors. Often, fixing the BBB alone doesn't cure these conditions. Our products are not approved to treat any disease. We're only including the links between the blood-brain barrier and these conditions for educational purposes. Please see your healthcare provider for diagnosis and treatment of any health conditions.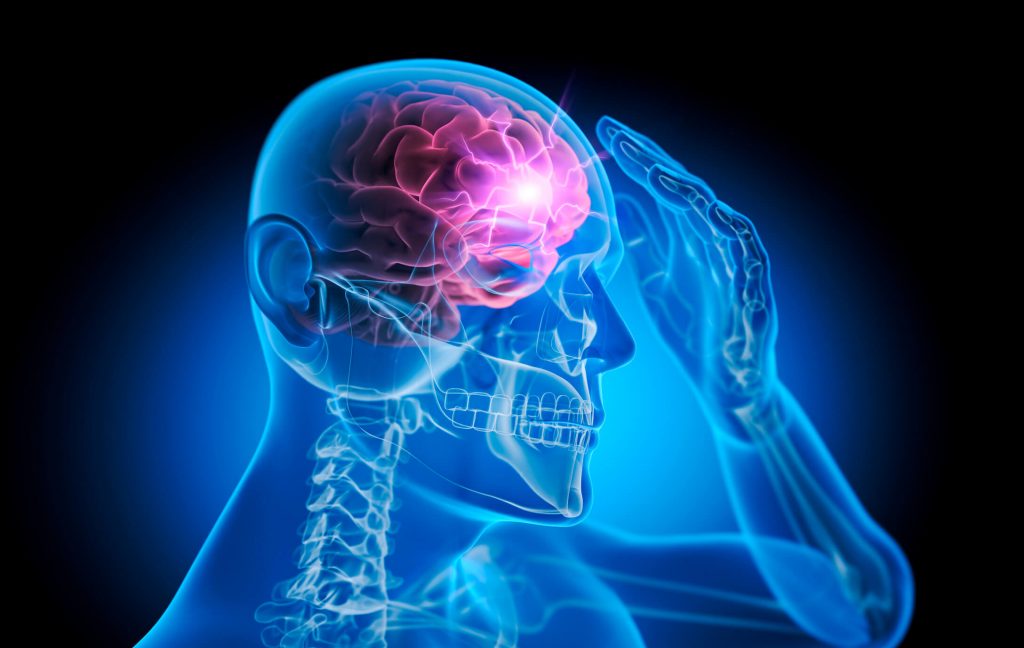 Brain Fog
Brain fog is a common symptom that can indicate a host of conditions. Often associated with chronic conditions like Chronic Fatigue Syndrome (CFS), researchers define brain fog as any kind of mild mental impairment. This impairment may affect concentration, memory, or cognitive ability.
While scientists still don't fully understand what causes brain fog, they have found that brain fog is also correlated with inflammation. Because inflammation increases BBB permeability, brain fog can indicate some degree of BBB dysfunction. However, researchers are still working to establish a definitive link between brain fog and "leaky brain".
To learn more about brain fog, what causes it, and how to address it, check out this article.
Chronic Fatigue
Everyone can experience typical fatigue when we get too exhausted and need to rest. Chronic fatigue, however, stays constant and does not improve with sleep or rest.
Researchers still do not understand what causes chronic fatigue, but many believe that BBB leakiness plays a huge role in its onset. Additionally, those with chronic diseases tend to possess compromised BBB networks.
As with many symptoms of BBB dysfunction, researchers still haven't determined whether "leaky brain" causes chronic fatigue or simply indicates it. Regardless, "leaky brain" and chronic fatigue share a strong correlation.
Migraines
Migraines and chronic pain can arise for a variety of reasons and are linked to many different conditions. Scientists are now exploring if migraine presence indicates BBB dysfunction. Current research suggests that BBB permeability may increase during migraine attacks.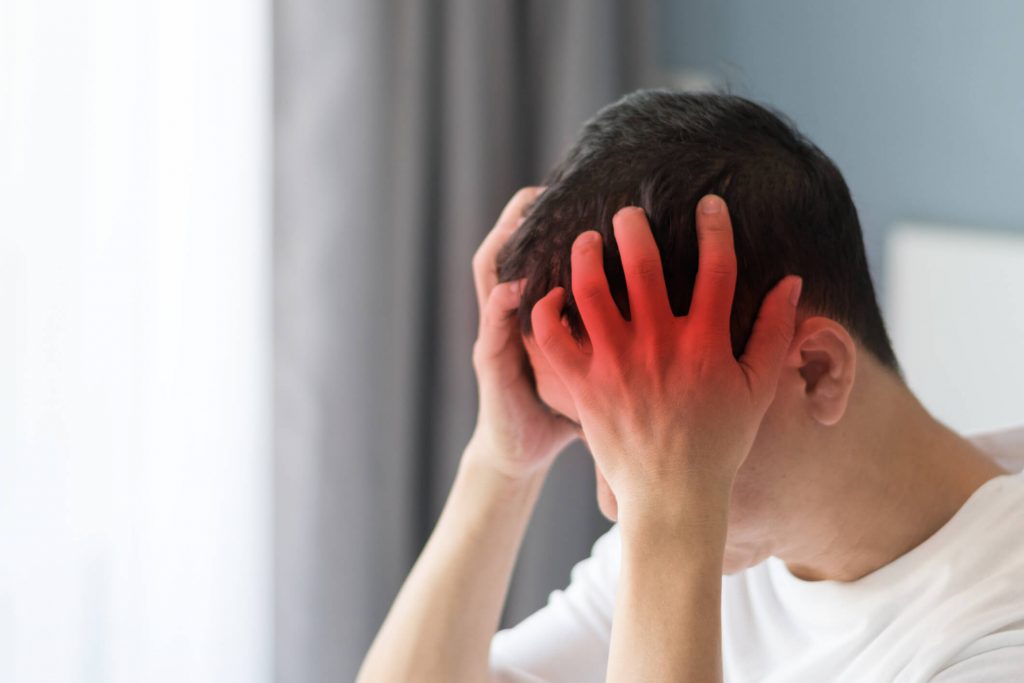 Hyperactivity And Trouble Focusing
Certain neurological disorders that affect focus and cause hyperactivity, such as ADHD and ADD, may be caused or accelerated by "leaky brain". Research suggests that the same mast cells that cause inflammation often kickstart a vicious cycle that results in an inflamed brain.
This brain inflammation can severely affect focus and promote hyperactivity. Therefore, difficulty focusing could be a sign that the BBB has undergone some kind of damage.
Anxiety And Depression
Many people with mental health issues have brain inflammation that causes BBB dysfunction. Feelings of anxiety and depression can point to BBB dysfunction. Addressing the BBB as a core factor in treatment for these mood disorders may prove to be highly effective. However, leaky BBB is not the only factor in mental health issues, so it's important to see a healthcare provider to get diagnosed and treated for these.
Seizures
BBB disruption can cause seizures and epilepsy. The severe neural disruption that occurs during seizures puts significant stress on the BBB. As a result, seizures could be a symptom of severe BBB dysfunction, and potentially a cause as well.
Memory Loss And Cognitive Decline
Scientists have vigorously researched the link between BBB dysfunction and the development of neurological diseases affecting memory, such as Alzheimer's and dementia. Still, they are cautious to say that a "leaky brain" is actually causing these diseases.
So far, research points to a correlative link between memory loss as well as cognitive decline and "leaky brain". Stress and inflammation can allow certain inflammatory proteins to cross the BBB and start to interfere with brain functions This interference can then cause problems with memory and mental acuity.
What Causes Damage To The Blood-Brain Barrier?
Research cannot yet distinguish if a physiological problem contributes to "leaky brain," or if "leaky brain" causes that problem to begin with. As a result, medical professionals are very cautious before saying anything "causes" BBB dysfunction or "leaky brain" .
Having said that, there are some factors that have a strong connection to "leaky brain" onset:
Chronic Inflammation
Of all possible causes of a "leaky brain," chronic inflammation hits the top of the list. Especially during systemic, or whole-body, inflammation, the BBB can become incredibly sensitive to pro-inflammatory chemicals. This creates a chain reaction that can open up the BBB, ultimately leading up to "leaky brain".
Some of the inflammatory compounds involved in "leaky brain" include cytokines, which are immune signaling molecules that serve many important functions. However, they can also contribute to chronic brain inflammation if left unchecked. Scientists have begun exploring the role that cytokines play in the development of both neurological and psychiatric disorders.
Additionally, mast cells, the brain's primary immune defense, can release several pro-inflammatory chemicals which can lead to BBB dysfunction. Mast cells are large immune cells that can release various inflammatory compounds. However, overstimulation of mast cells causes "leaky brain" by increasing the permeability of the blood vessels in the BBB.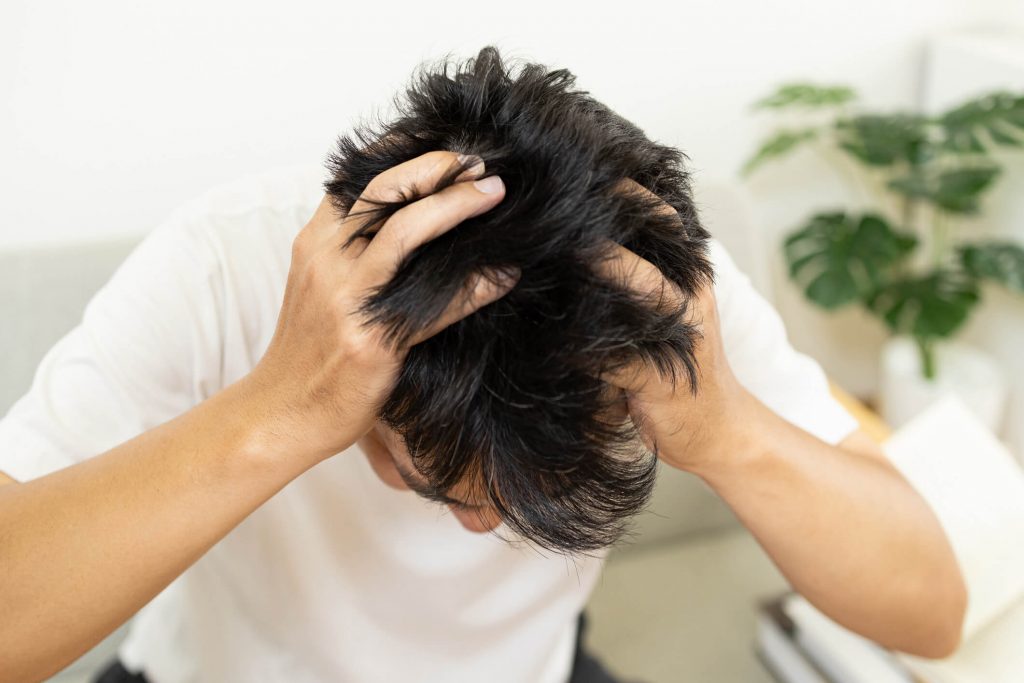 Inflammation affects everything connected to the BBB, from the tight junctions of the ECs to the connections between vessels and astrocytes. If left unchecked, inflammation can wreak havoc on the BBB, and can manifest as many different conditions and diseases as a result. On the other hand, anti-inflammatory treatment can potentially restore the function of the BBB.
If you struggle with brain function and symptoms of chronic inflammation, consider seeing a practitioner to test, identify, and address the root cause of chronic inflammation.
Leaky Gut
Like so many other physiological issues and diseases, BBB damage often has its roots in gut dysfunction. This makes sense, because our gut is essentially like a second brain. The link between the digestive tract and the brain, aptly coined the "gut-brain connection," affects nearly all bodily processes.
As a result, researchers postulate that "leaky gut" and "leaky brain" share an inextricable link. Often, BBB dysfunction carries over to the gut lining and vice versa.
Like the cells lining the blood vessels in the brain, the gut lining cells also have tight junctions. These keep the gut walls well-sealed so that food stays in while pathogens and toxins stay out. If you have genetic variants that affect tight junctions in the gut, they can also affect tight junctions in your BBB.
However, these tight junctions can also become "leaky," increasing the intestines' permeability and allowing food particles to end up outside the digestive tract. When this happens, the body initiates an inflammatory response to try to control the damage.
Unfortunately, the inflammation caused as a result of "leaky gut" can transfer over to the brain. Once inflammatory molecules, including cytokines and mast cell products, reach the BBB, they can cause damage resulting in "leaky brain". If you are experiencing a "leaky brain," you likely may already have a "leaky gut".
Although it sounds pretty terrifying, "leaky gut" actually is reversible and treatable. To learn more about the root causes of leaky gut and how to fix it, check out this leaky gut article.
Poor Sleep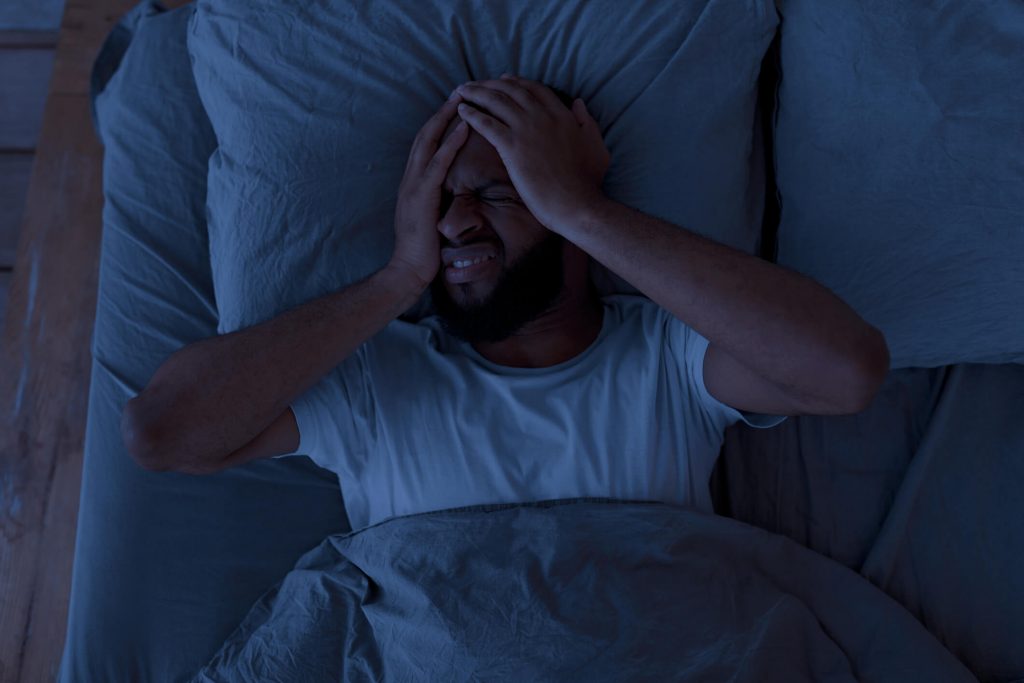 In rats, sleep restriction contributed to BBB leakiness, suggesting that sleep deprivation in humans can affect the BBB too. Researchers hypothesize that the increased permeability of the BBB occurs due to low-grade inflammation linked to sleep loss.
Furthermore, they postulate that quality rapid-eye-movement (REM) sleep may play a massive role in preserving the BBB. Lack of it can cause significant damage to the organism as a whole.
Addressing lack of sleep requires a holistic lifestyle-based approach. If you want to explore how you can start sleeping better, check out our article on how to overcome sleep deprivation.
Poor Blood Sugar Control
Our brains need a constant supply of glucose, but if this glucose supply is not carefully regulated, the BBB can suffer. Researchers observed increased BBB permeability, especially to brain-disruptive compounds, in rats that had experimentally-induced diabetes.
Furthermore, researchers found in another study that hyperglycemia, or high blood sugar levels, lowered the ability of rats and mice to recover from stroke and cardiac stress. Ultimately, blood sugar dysregulation could damage the BBB, especially in people with blood sugar-related diseases like diabetes.
Your brain weighs 2% of your body weight but uses ~20% of all glucose your cells use. So, the brain is exquisitely sensitive to blood sugar fluctuations, even if you don't have metabolic syndrome or diabetes.
Your brain fog or mood swings from poor blood sugar control can be an early warning sign. In fact, people can have symptoms of suboptimal blood sugar control and insulin response for years before they develop a disease. To learn whether blood sugar is a problem for you, check out this blood sugar article.
Mold Toxins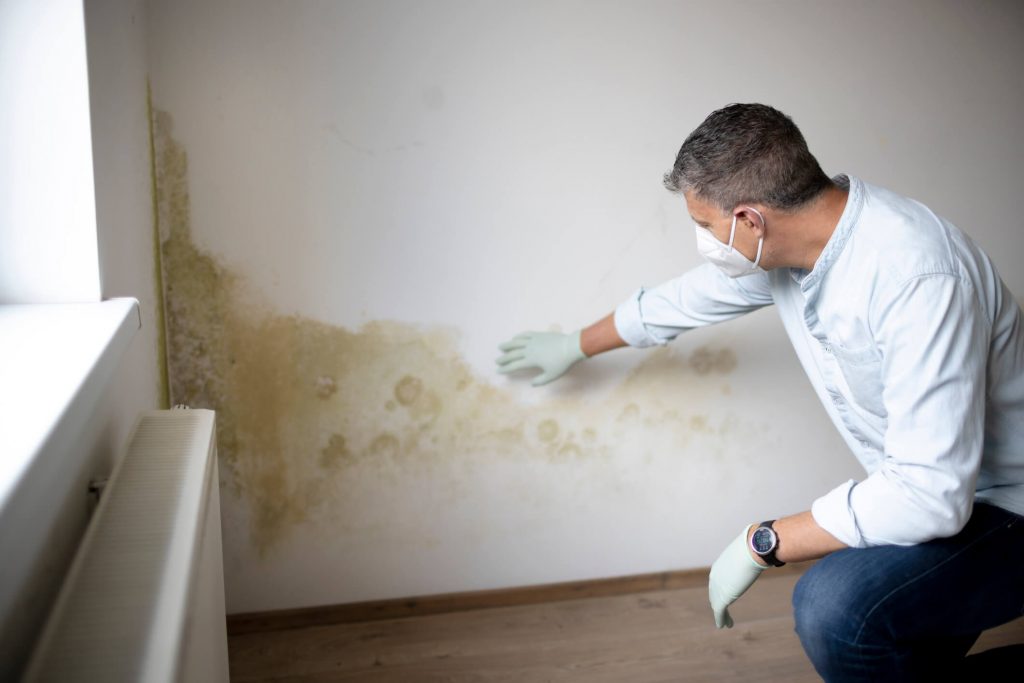 Toxins from mold can seriously impair the BBB. Many mold toxins enter the body through the nose via inhalation before being swallowed into the gut. The nose has a direct connection to the brain due to olfactory nerves, making it very easy for mold toxins to cross the BBB compared to other various toxins.
Once they've crossed the BBB, mold toxins can damage it by altering how BBB cells interact with their surroundings. They can also increase cellular permeability and interfere with tight junctions. Some mycotoxins are even cytotoxic, meaning they can outright kill the vital cells that make up the BBB.
The World Health Organization estimates that anywhere from 10-50% of houses worldwide have the conditions necessary for mold growth. This number tends to skyrocket in low-income and developing areas.
Symptoms of mold sensitivity include respiratory symptoms such as runny/stuffy nose, shortness of breath, respiratory infections, and even pneumonia-like symptoms. If you think you may be suffering from mold toxicity, talk to your doctor about potential tests and treatment options available. Additionally, get your home professionally inspected for toxic mold.
High Oxidative Stress
Oxidative stress in the brain occurs due to increased nitric oxide (NO) and reactive oxygen species (ROS), or free radicals. Under normal circumstances, these two molecules play vital roles in cell signaling during normal brain function.
However, during oxidative stress, the brain has too much of these molecules, or the enzymes that break them down don't work correctly. When this happens, these compounds start to wreak havoc on everything around them. This includes cell membranes, extracellular matrices, and even the very DNA inside the cells of the NVUs. Unchecked, oxidative stress starts to unravel the very fabric of the BBB.
Oxidative stress can be elevated by a variety of lifestyle factors. These include:
Smoking
Alcohol abuse
Not exercising enough
Exercising too much
Exposure to toxins
Metabolic syndrome
Poor diet lacking in antioxidants
Tension and fatigue
Age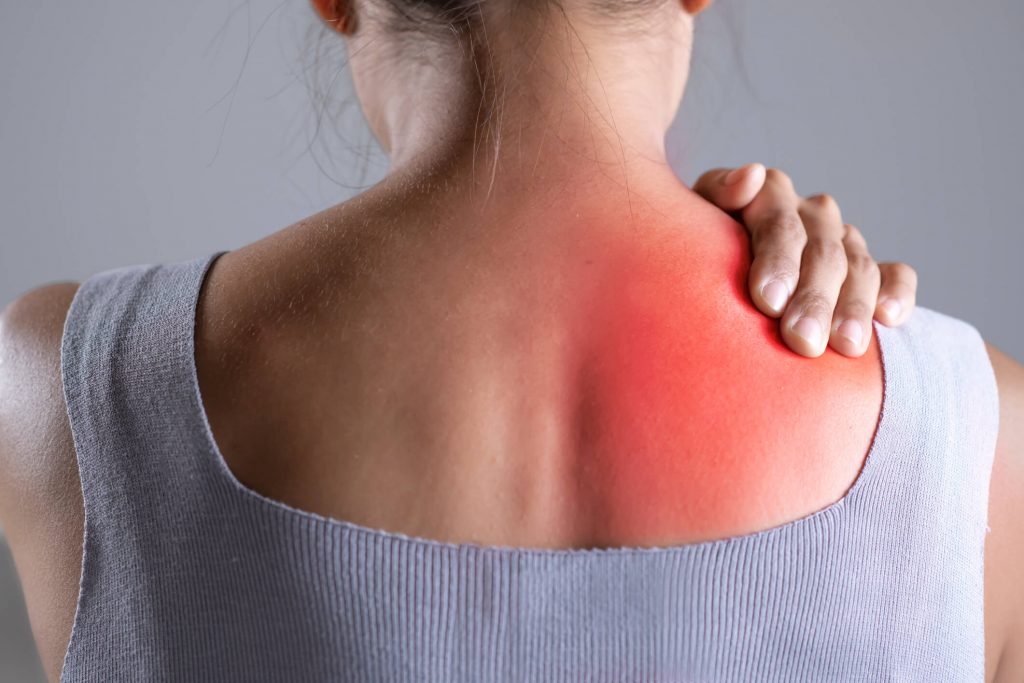 Long-term consequences of high oxidative stress can result in a "leaky brain." This happens because many of the processes that contribute to higher levels of oxidative stress create positive feedback loops. Essentially, this means that the molecules that cause oxidative stress are self-multiplicative, and they interfere with the very processes designed to curb them
The more oxidative stress your brain is under, the more it is going to experience in the future. This leads to more and more damage to the BBB.
Reducing oxidative stress levels in your body can be as simple as increasing your intake of antioxidant-rich foods. You can also explore exercising in a way that helps you feel your best and de-stressing as much as possible.
Homocysteine
Homocysteine is a toxic amino acid not directly involved in protein synthesis. Homocysteine is synthesized from the amino acid methionine, and as a result, appears very similar to it chemically [R42]. It does have important roles in metabolism by acting as a sulfur-storing and molecular transfer molecule for specific metabolic processes. Scientists are still working to understand all its functions within the body.
Despite its usefulness, high levels of homocysteine are harmful, and they correlate with both cardiovascular disease and increased BBB permeability.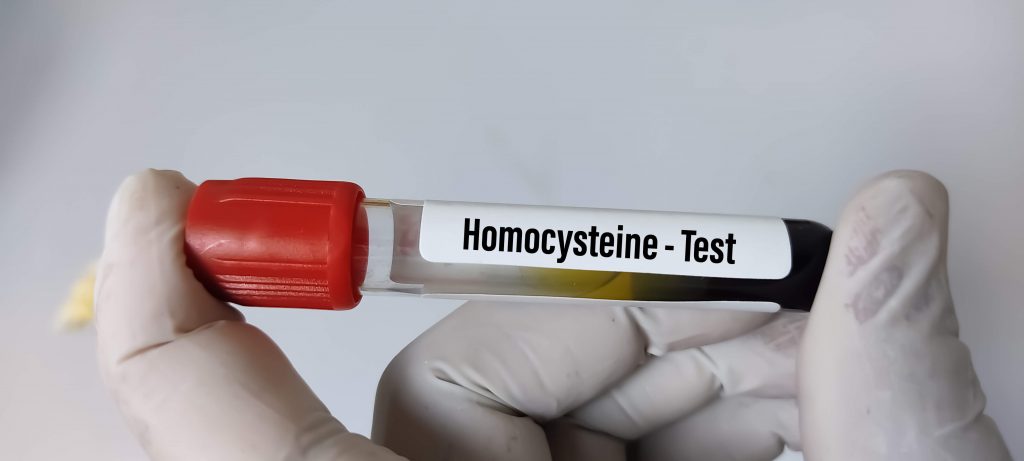 One possible reason why elevated homocysteine wreaks so much havoc in the body is that it can incorporate itself into proteins. Since it's so similar to methionine, it can replace it during protein synthesis, and can also interfere with the protein-folding process. When malfunctioning proteins are created as a result, they can cause damage to structures within the cell.
Subsequently, too much homocysteine can interfere with the BBB by causing cell detachment and death, which damages the ECs. High homocysteine levels also interfere with the functions of the astrocytes.
Elevated homocysteine may contribute to Alzheimer's, Parkinson's, depression, anxiety, and cognitive dysfunction. Scientists believe the dysfunction of the BBB plays a crucial role in the development of these diseases. However, not everyone with these conditions shows elevated homocysteine.
Elevated homocysteine can come from both genetics and lifestyle. Ask your doctor for a homocysteine test to see if it's a problem for you.
Mental-Emotional Stress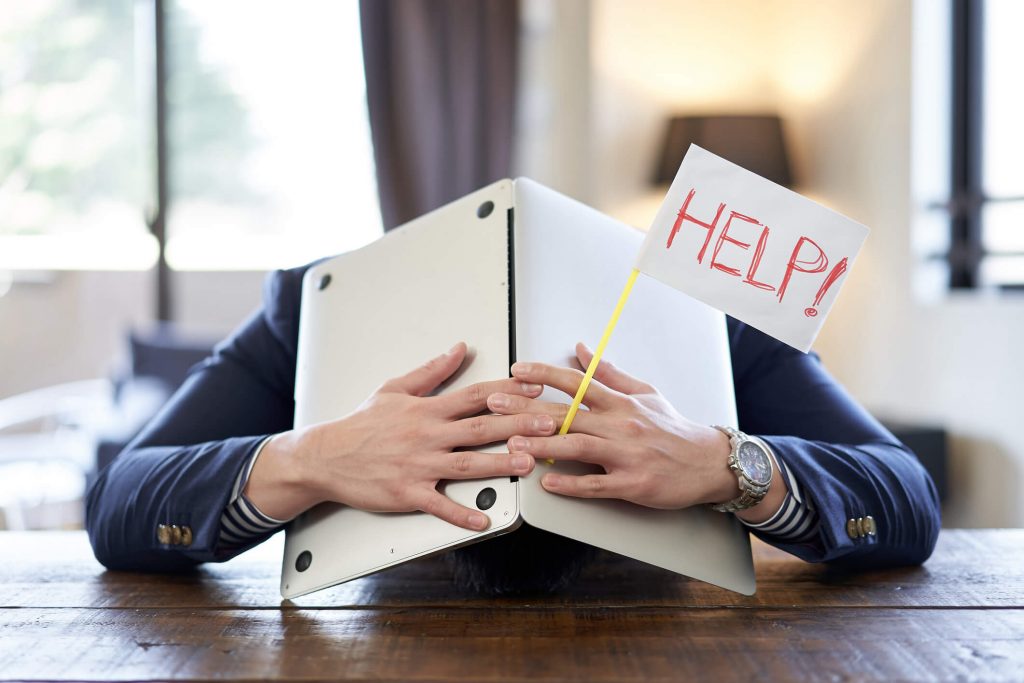 Stress can be good for you and your brain, but too much can be damaging. Excess stress for too long can contribute to a"leaky brain".
Stress can overstimulate the hypothalamic-pituitary-adrenal (HPA) axis, the system responsible for our stress response. The HPA axis controls levels of cortisol, which reduces inflammation. While cortisol is antiinflammatory, activating the HPA axis can also stimulate mast cells to produce pro-inflammatory chemicals.
This overstimulation of mast cells could increase BBB permeability. Long-term chronic stress can result in continual BBB disruption and "leaky brain" development.
Chronic stress and traumatic experiences can disrupt healthy nervous system function in a variety of ways. To learn more about how damaging stress and trauma can be, check out this article.
In Part 1 of this article, you've learned all about the blood-brain barrier and what causes it to malfunction. You've also learned what signs point to "leaky brain" where the BBB is no longer working optimally.
In Part 2, you'll learn how you can test for "leaky brain." You'll also get some information on practical, holistic steps you can take to promote a healthy BBB, and thereby a healthy brain.
References:
Share this article using the buttons below
Mr. Noots is quite possibly the most advanced brain chemist and formulator alive today. He was born with a natural knack and passion for chemistry. As an adult, Mr. Noots became a founder and CEO of multiple companies and realized that his biggest limit – the difference in his success or failure – came down to his brain. 
Mr. Noots became the greatest plant extractor in the world. He wanted perfection. So, he did  thousands of experiments, data collection and optimization to open up the portals to what we call the "Zamner Zone" – legendary levels of greatness. This included development of revolutionary, proprietary extraction technologies that were able to pull out the most bioactive components of the safest, most well-researched brain nutrients…
And deliver effects that are multiple times more potent than off-the-shelf ingredients.
Based on your reading history, we think you'll enjoy these posts...