Natural ways to increase cerebral blood flow
Last Updated On July 20, 2022
If you're investing in nootropics and biohacks to optimize your cognitive performance, optimizing cerebral (brain) blood flow is essential to reaping the most benefits. While some nootropics and supplements can improve brain blood flow, you cannot out-supplement many lifestyle factors that hinder brain blood flow. Low cerebral blood flow also tends to correlate with poor cardiovascular risk factors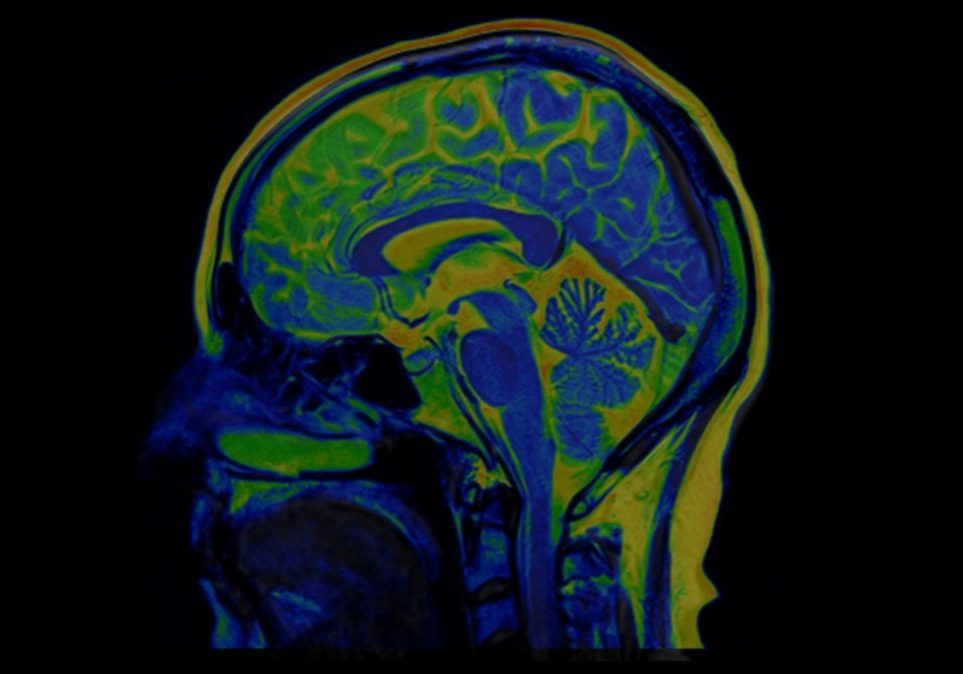 If you're investing in nootropics and biohacks to optimize your cognitive performance, optimizing cerebral (brain) blood flow is essential to reaping the most benefits.
While some nootropics and supplements can improve brain blood flow, you cannot out-supplement many lifestyle factors that hinder brain blood flow. Low cerebral blood flow also tends to correlate with poor cardiovascular risk factors.
In Part 1 of this 2-part article, we covered the importance of cerebral blood flow. In this article, part 2, we'll cover natural ways to improve your brain blood flow for optimal cognitive function and maximal benefits from nootropics.
Boost Nitric Oxide
Neuronal nitric oxide (NO) plays a role in modulating autoregulation of CBF and contributes to dilation of the vessels and increased blood flow. Natural nitric oxide production goes down with age, which may explain why blood pressure tends to go up with age. Fortunately, there are a number of ways to increase NO in your body and receive its benefits.
Increasing nitrate-rich foods contributes to healthy blood pressure balance and may have benefits for increasing CBF. Many vegetables contain naturally occurring nitrates. Nitrates are converted by oral and gut flora into nitrite, which can then be turned into NO.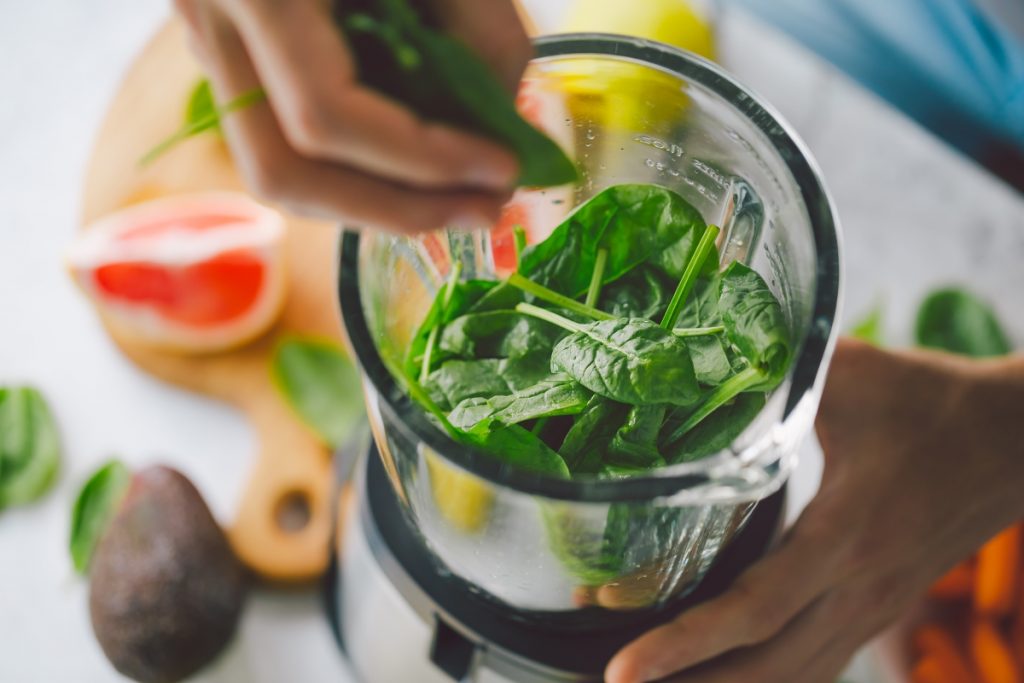 High nitrate foods include:
Beetroot (very well studied)
Celery
Lettuce
Spinach
Arugula
Watercress
Chervil
NO degrades quickly in the presence of reactive oxygen species. So, you want to eat plenty of antioxidants to support NO to stick around longer in your body. Besides a plant-rich diet, antioxidant supplements such as vitamin C, E, A, selenium and N-Acetyl Cysteine are supportive to your body's natural antioxidant systems.
Supplements are also available to increase endogenous (inside your body) NO production. L-arginine and L-citrulline are common and widely available.
L-arginine is ideal, because it is directly converted into NO through the L-arginine-NO pathway. In this process, L-citrulline is made as a byproduct and can be recycled to make L-arginine again. Either, or both, can increase NO and may increase CBF. It is also possible to supplement with nitrate itself.
Lastly, care for your oral and gut bacteria because they convert nitrate to nitrite. Avoid things that significantly alter these floral ecosystems, such as antibiotics and even mouthwash, as these can kill nitrite forming bacteria. Probiotics such as P3OM and Biome Breakthrough can support a healthy gut flora.
Address Chronic Health Issues
Most chronic health conditions have inflammation and oxidative stress as primary underlying factors. Systemic inflammation is associated with decreased CBF.
These factors also have significant effects on the cardiovascular system through causing damage to endothelial cells and they also contribute to atherosclerosis.
To avoid the negative impacts of long term decreased CBF on your brain and realize the benefits of its increase, any chronic health problems you may be experiencing must be addressed along with these other CBF optimizing recommendations. Consider seeing a functional medicine or naturopathic doctor to address your chronic health issues.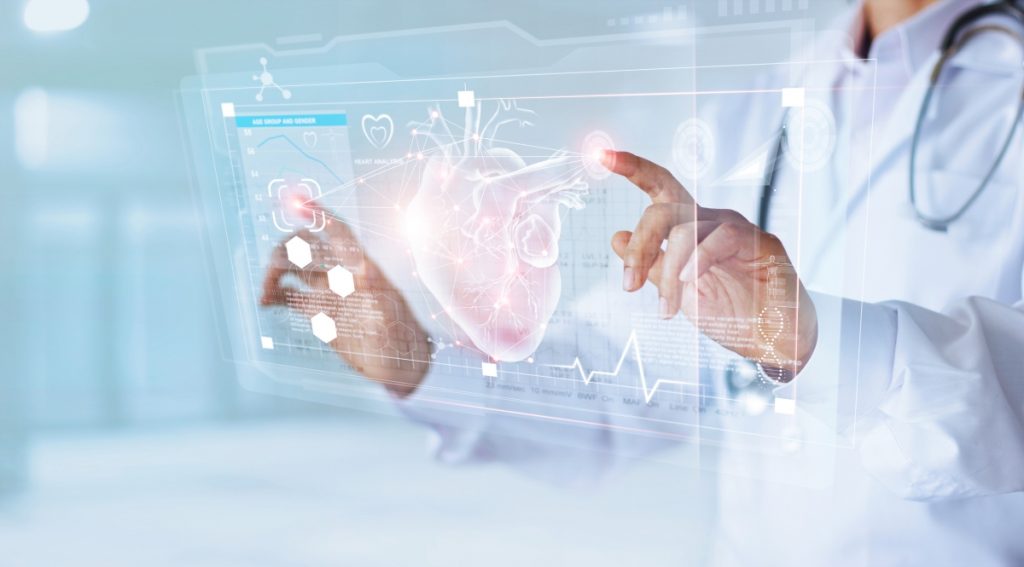 Breathing Techniques
It may seem counterintuitive, but breathing too fast can reduce brain blood flow and oxygenation. That's because carbon dioxide (CO2) increases brain blood flow. However, some pumping fast breathing methods, such as in yoga, increases CBF through increasing heart rate.
5% CO2 inhalation causes an increase in CBF by 50%. 7% CO2 inhalation causes a 100% increase in CBF. Intermittent hypoxia (low oxygen) increases CBF by ~20% .
The easiest way to affect these blood gasses is through various breathing techniques.
Building CO2 tolerance through breathing techniques is a common method used to improve athletic performance. Due to the buildup of CO2 in these methods, this technique could conceivably be beneficial to increase CBF on a rapid but short term basis.
The basic idea is to start with ~ 8 second inhale, and a 10 second exhale. As you progress with this technique, the recommendation is to practice a breath hold at the top of the inhalation, and eventually at the bottom of the exhalation, for 4 seconds.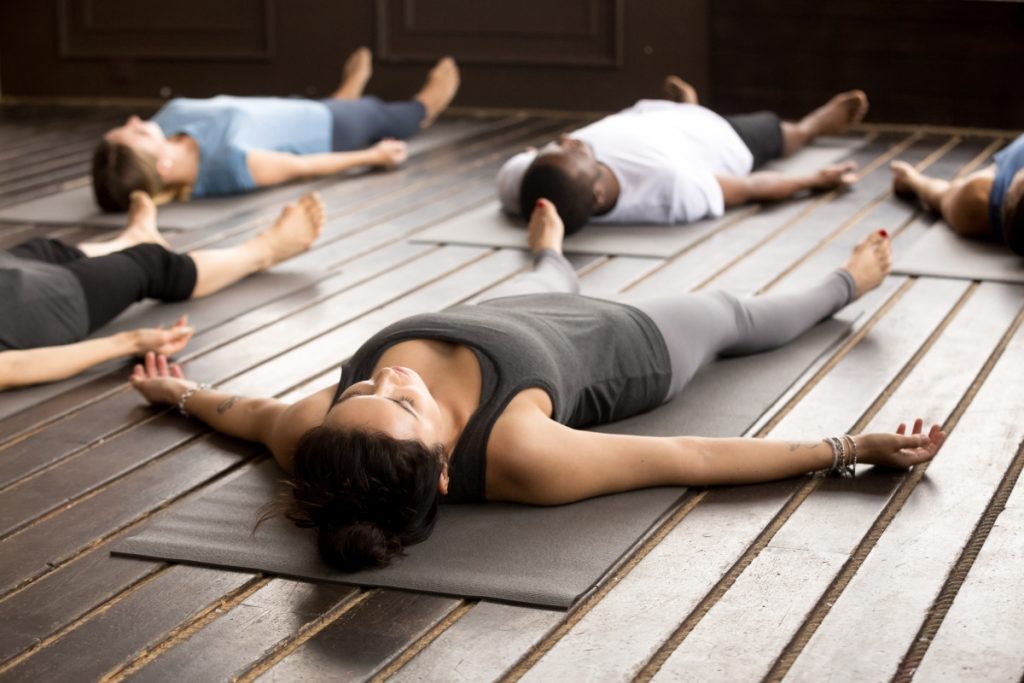 Box breathing is another technique where you breathe in for 4 seconds, hold for 4, exhale for 4 seconds, hold for 4, and then repeat.
Some methods also recommend holding your breath for 5-15 seconds while exerting yourself at maximal effort, which greatly increases blood CO2 and O2 levels.
A study on the fast yoga breathing technique known as Kapalabhati pranayama, demonstrated increases in CBF in many regions of the brain. This study used ~120 breaths per minute using the Kapalabhati technique, with a 2 minute rest period.
Other common breath techniques that temporarily alter O2 and CO2 concentrations in favor of increases in CBF are the Wim Hoff and Buteyko methods.
Lifestyle
Lifestyle approaches are significant ways to improve CBF and are variables that are within your control. Much of the effects of lifestyle factors on CBF are a result of balancing oxidative stress and inflammation, facilitating healthy vascular function, and directly altering CBF through changes in various neurochemical compounds.
Aerobic Fitness
Aerobic fitness is associated with improved CBF, cardiovascular health, and improved cognitive performance.
In children, aerobic fitness is associated with greater hippocampal cerebral blood flow. In adults and children, aerobic fitness is associated with hippocampal viscoelasticity and memory performance.
In general, CBF increases with easy as well as moderate exercise. Even a quick set of pushups or jumping jacks can make your nootropics and work session more productive by increasing brain blood flow.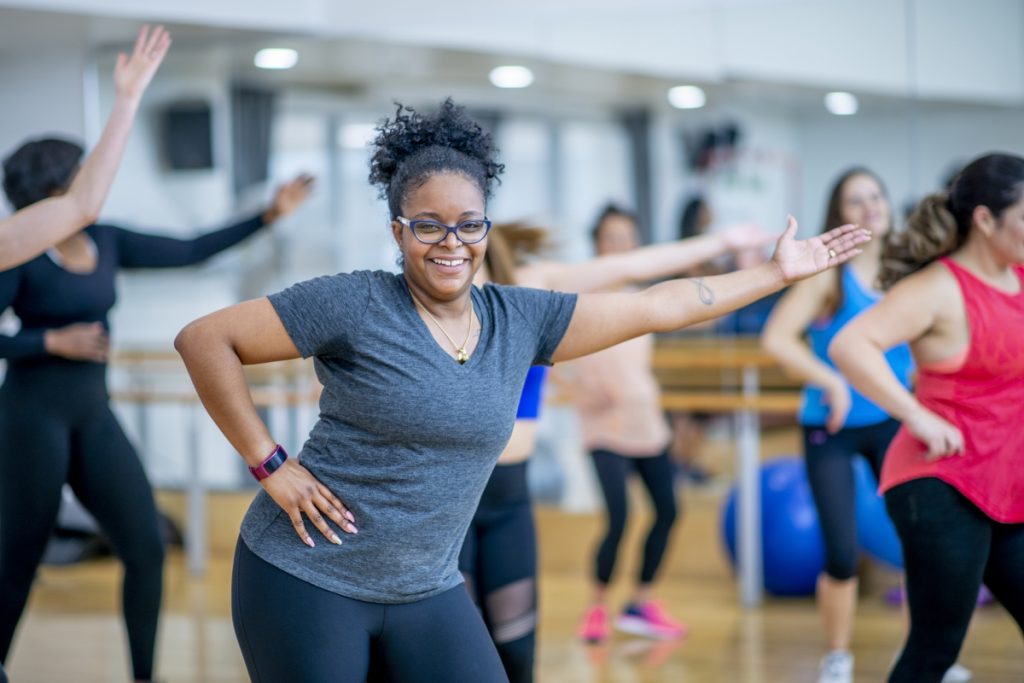 Hydration
Blood pressure is in part related to the volume in the system. Adequate hydration is necessary for healthy CBF. So, remember to drink plenty of water.
Dehydration is associated with accelerated decreases in CBF during exercise.
Stress Management
The maladaptive physiologic responses to chronic stress lead to inflammation and dysregulation in CBF.
Stress management can take many forms. The goal is to maintain a balanced response, even in the face of chronic stress. Activities that push your physiologic balance toward parasympathetic tone (rest and digest mode) helps to avoid the cascade of negative effects of chronic sympathetic overdrive.
Biofeedback, exercise, yoga, meditation, and simply spending time in nature are all easily accessible tools for balancing the autonomic nervous system.
Additionally, nervine and adaptogen herbs such as lavender, lemon Balm, passionflower, ashwagandha, holy basil, and schisandra berry can support a healthy stress response.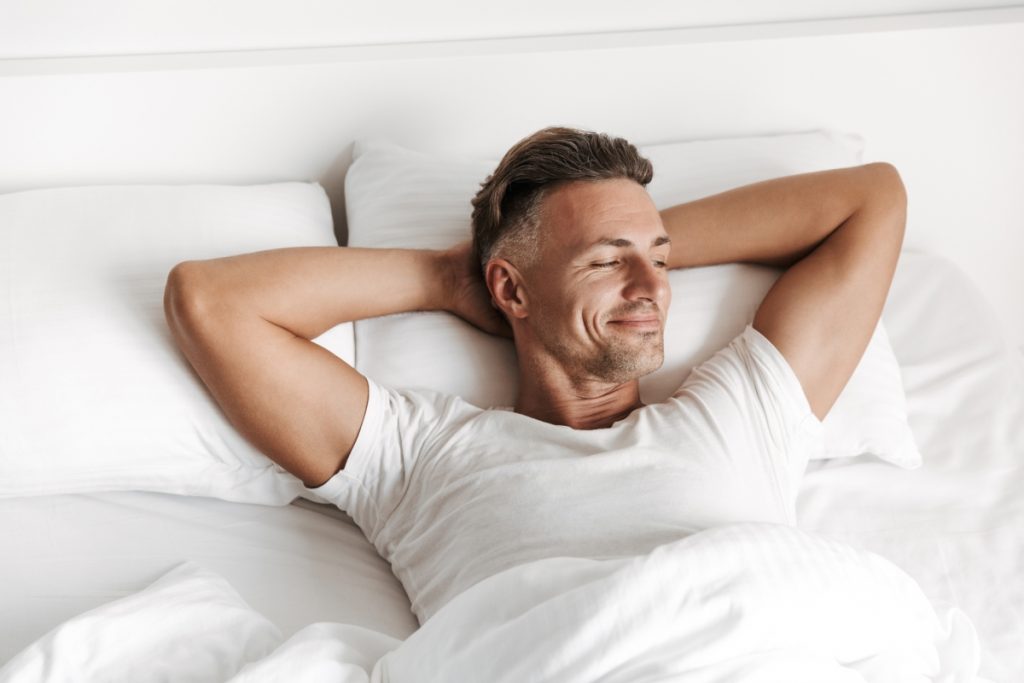 Quality Sleep
Sleep deprivation impairs brain function. Part of the impairment comes from reduced blood flow to parts of the brain necessary for certain cognitive tasks.
Sleep apnea can deprive your brain of blood and oxygen. It is a recognized cause of systemic inflammation, hypertension, and an independent risk factor for cardiovascular and all-cause mortality.
It is important to optimize sleep quality and quantity both for overall health and brain blood flow. Also, speak to your doctor about ruling out sleep disorders.
Dietary Approaches to Supporting CBF
Potassium-Rich Foods
Dietary potassium intake can have a significant blood pressure lowering effect.
In addition, potassium flow through potassium ion channels in cerebral blood vessels is a major contributor to vasodilation, which increases CBF.
Foods high in potassium include:
Dried fruits (raisins, apricots)
Beans, lentils
Potatoes
Sweet potatoes
Winter squash (acorn, butternut)
Spinach
Broccoli
Beet greens
Avocado
Bananas
Mushrooms
Peas
Cucumber
Molasses
Certain fish (Tuna, Halibut, Trout, Cod, Rockfish)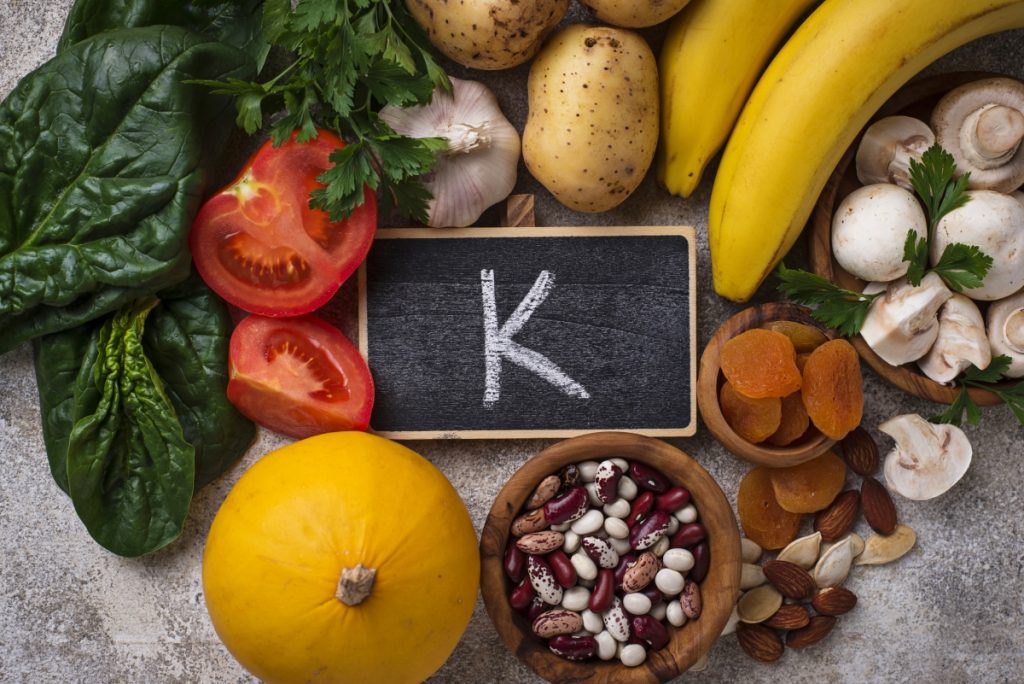 Magnesium-Rich Foods
Magnesium has a vessel relaxing, vasodilating effect in the peripheral as well as cerebral vasculature.
Magnesium supplements also increase CBF, partly through normalizing blood pressure.
High magnesium foods include:
Pumpkin seeds
Chia seeds
Almonds
Spinach
Cashews
Peanuts
Edamame
Black beans
Potatoes
Brown rice
Bioflavonoids
Flavonoids are plant compounds that give fruits and vegetables their color and are natural antioxidants. Flavonoids can help protect the endothelium. Endothelial cell dysfunction impacts the ability to form NO, which is an important chemical factor in autoregulation of CBF.
Bioflavonoids may also be neuroprotective, possibly through modulating neuroinflammation.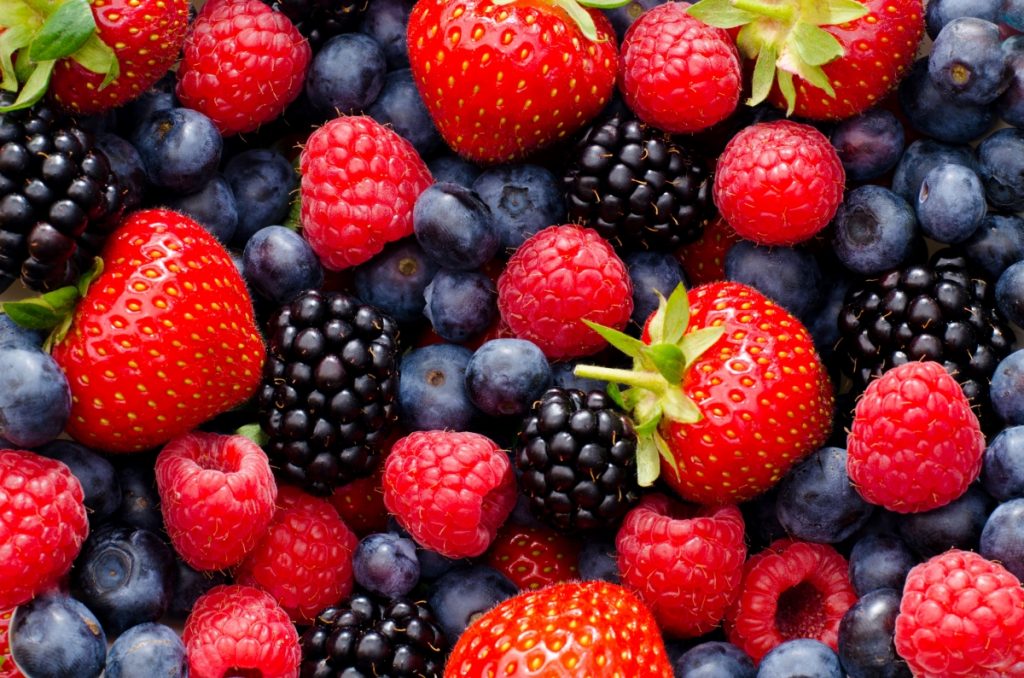 While flavonoids can be found in the majority of fruits and vegetables, these are some for particular consideration.
Chocolate
Dark, leafy greens
Berries (blackberries, blueberries, cherries, and raspberries)
Red cabbage
Onions
Parsley
Red wine
Citrus
Soybeans
Green Tea
Green tea is rich in flavonoids called polyphenols. For the same reasons discussed under bioflavonoids, green tea is an excellent choice to increase your flavonoid intake.
Omega-3 Fatty Acids
Omega-3 fatty acids confer an anti-inflammatory effect in the body. It also thins the blood, which may improve circulation.
Studies have also found omega-3 to improve CBF in adults with mild cognitive decline with age-related reduction in CBF.
Foods high in Omega-3 fatty acids include:
Cold water fish (Mackerel, Salmon, Herring, Sardines, Anchovies)
Oysters
Flaxseed
Chia seed
Walnuts
Soybeans
Grass fed animals
Purslane
Avoid Excess Caffeine
Caffeine is a vasoconstricting substance in the body and a dose of 250mg has been shown to decrease CBF by 22-30%. The effects are more pronounced in long-term caffeine users. The reduction in CBF is one of the reasons caffeine withdrawal makes you more tired at first.
Caffeine is recommended only in small amounts while taking many of Nootopia's nootropic brain stacks, since many of our ingredients potentiate caffeine's effects. The potential for decreased CBF is another reason to keep your caffeine intake to a minimum.
If you love coffee, it's a good idea to regularly cycle off of them to prevent the CBF restriction effects of caffeine.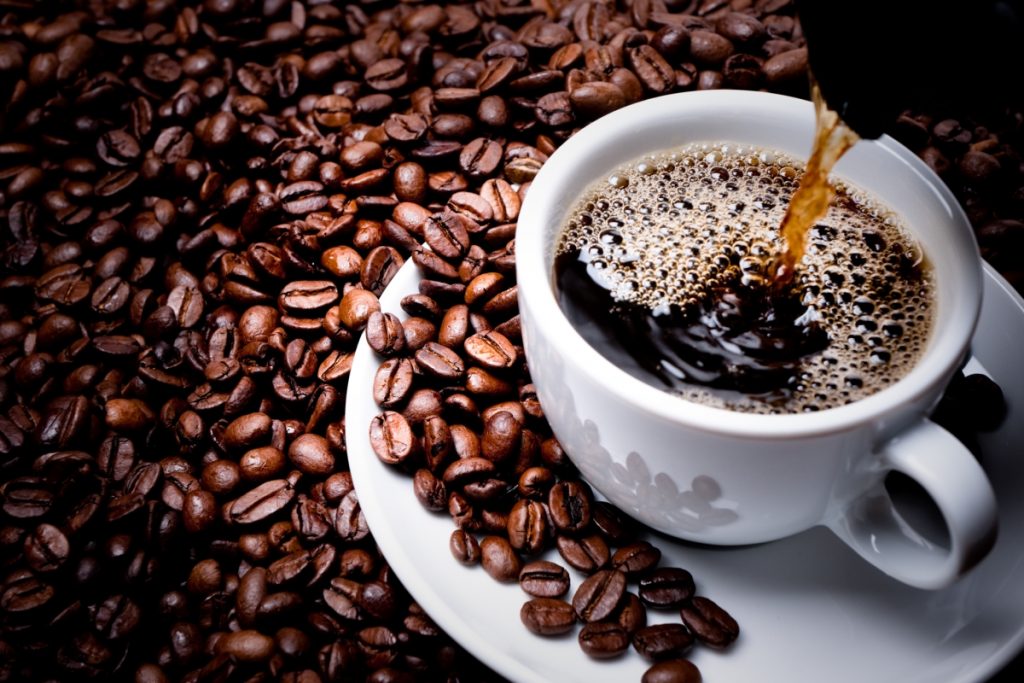 Cold Water Therapy
There are neurologic reflexes that exist between the brain, and the feet, hands and face. Emersion of the face in cold water elicits the diving reflex, which increases heart rate and peripheral vasoconstriction, in turn increasing in CBF.
Similarly, placing one or both hands or feet in cold water for a short duration (1-2 minutes) stimulates an increase in CBF.
Try it next time you want to acutely sharpen your mental focus or clarity and see how it works for you.
Meditation
A small study of 14 subjects who underwent an 8-week meditation program showed significant increases in CBF over baseline.
Meditation is also an excellent approach to managing stress which can benefit CBF in the long term.
Nootropic Supplements that can increase cerebral blood flow
Ginkgo Biloba
Ginkgo has been reported to improve blood flow to the brain and this has been confirmed in one study with intra-subject reproducibility.
Vinpocetine
Vinpocetine is a human made alkaloid from the plant constituent vincamine, found in the periwinkle plant, Vinca minor.
It has many reported neurologic benefits, one of which is its ability to increase CBF significantly.
Resveratrol
Resveratrol is a polyphenol flavonoid found in high concentrations in the skin of red grapes. In addition to protective effects on endothelium, multiple studies have shown supplemental trans-resveratrol, in doses ranging from 150-500mg a day, have the ability to increase CBF, possibly in a dose-dependent manner.
Acetyl-L-Carnitine
A part of normal metabolic processes in the human body, Acetyl-L-Carnitine leads to significant increase in CBF. Used intravenously, it increases the blood flow in the brain.
Acetyl-L-Carnitine may also improve mood and enhance cognition.
Piperine
When co-administered with resveratrol, piperine may enhance the CBF increase seen with resveratrol alone.
Grape Seed Extract
Grape seed extract has potent antioxidant properties that are protective to endothelial function and positively modulate blood pressure.
These are two critical components to supporting healthy autoregulation of CBF.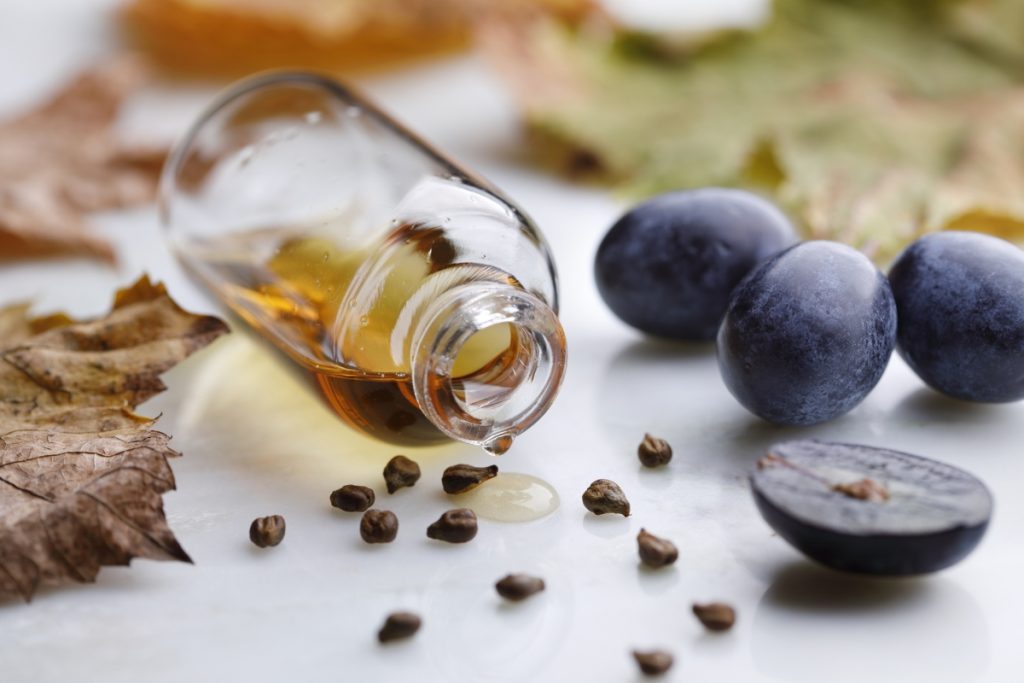 Forskolin
Forskolin is a chemical constituent in the plant Coleus forskohlii. Forskolin activates adenylate cyclase. In a rabbit model, it dilated cerebra blood vessels and increased CBF independently of any increased metabolic need.
This provides additional benefit to its ability to also help increase brain metabolism.
L-theanine
L-theanine is a well-known amino acid from green tea that exerts a calming effect and is commonly used to support restful sleep. Its effects are currently being researched to understand its impact on CBF.
However, a 2015 study looked at the actions of caffeine, and caffeine in combination with L-theanine on CBF. Caffeine had a vasoconstrictive effect and L-theanine attenuated this effect on CBF.
DL-Citrulline Malate 2:1
Citrulline, as mentioned in the Boost NO section, can be turned into arginine and then to NO, which improves CBF. Some researchers believe DL-Citrulline Malate improves NO production even better than arginine supplementation.
How to measure cerebral blood flow
Brain blood flow correlates with cardiovascular health and energy. So, if you've made some diet and lifestyle changes and see the improvement in your cardiovascular markers, brain clarity, and energy levels, it's likely you've improved your cerebral blood flow.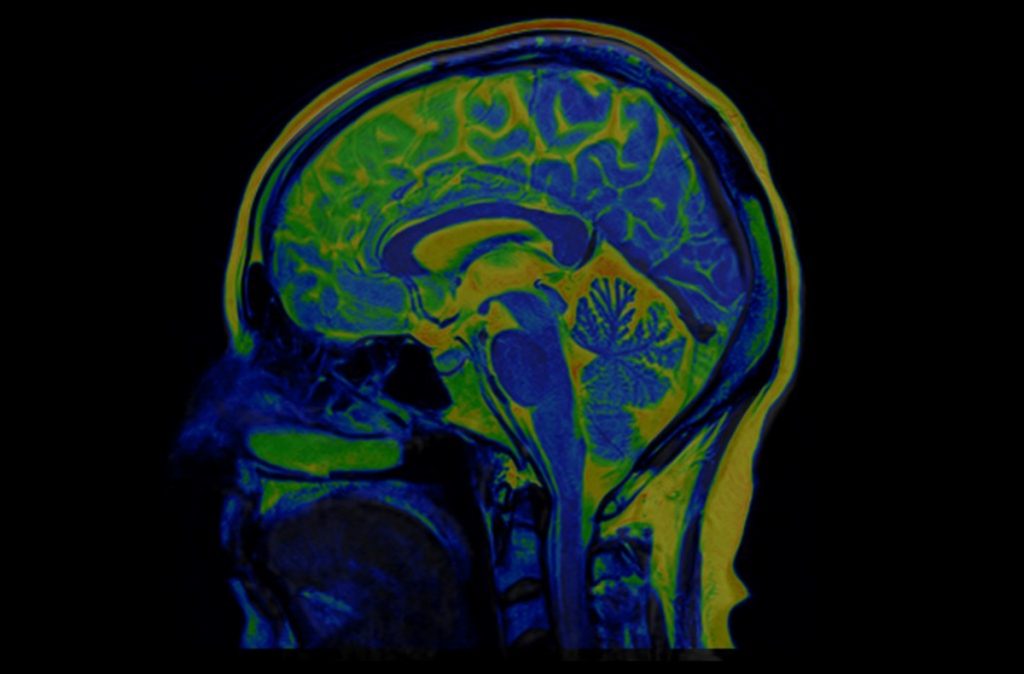 However, there are also more direct ways to measure brain blood flow, which may include radiologic techniques, such as :
Single-photon emission computed tomography (SPECT), which may be available direct-to-consumer through Dr. Daniel Amen clinics or ordered by other doctors
Positron emission tomography (PET) scan
Magnetic resonance imaging (MRI) with contrast agents
Arterial spin labeling MRI
Phase-contrast MRI
Transcranial or carotid doppler ultrasound
Near-infrared spectroscopy
If your goal is to optimize performance, you may need to work with an integrative brain health physician to interpret these measurements and devise action plans to optimize your brain blood flow.
Conclusion:
Increasing your cerebral blood flow in the short term will promote healthy cognitive performance, memory, and overall mental clarity. Increasing CBF may help improve delivery and distribution of your Nootopia brain stacks to your central nervous system as well.
If you're looking for ways to optimize your cognitive performance and creative potential, take measures to increase your CBF and get going with Nootopia's 30-day nootropic protocol that moves you toward your apex mental power, AKA "God Mode".
After the first month, you will have your specific formulas, doses, and timings locked in to experience your ultimate mental state, every day.
Take our neurochemical quiz to find out where you're dominant and deficient, and get personalized recommendations.
References
Share this article using the buttons below
Mr. Noots is quite possibly the most advanced brain chemist and formulator alive today. He was born with a natural knack and passion for chemistry. As an adult, Mr. Noots became a founder and CEO of multiple companies and realized that his biggest limit – the difference in his success or failure – came down to his brain. 
Mr. Noots became the greatest plant extractor in the world. He wanted perfection. So, he did  thousands of experiments, data collection and optimization to open up the portals to what we call the "Zamner Zone" – legendary levels of greatness. This included development of revolutionary, proprietary extraction technologies that were able to pull out the most bioactive components of the safest, most well-researched brain nutrients…
And deliver effects that are multiple times more potent than off-the-shelf ingredients.
Based on your reading history, we think you'll enjoy these posts...