How To Measure And Repair The Blood-Brain-Barrier
Last Updated On September 7, 2022
Your blood-brain barrier (BBB) is a layer of very selective cells that allows certain molecules and nutrients from your blood to reach the brain. When the BBB is leaky, it can allow inflammatory proteins and harmful substances to pass through.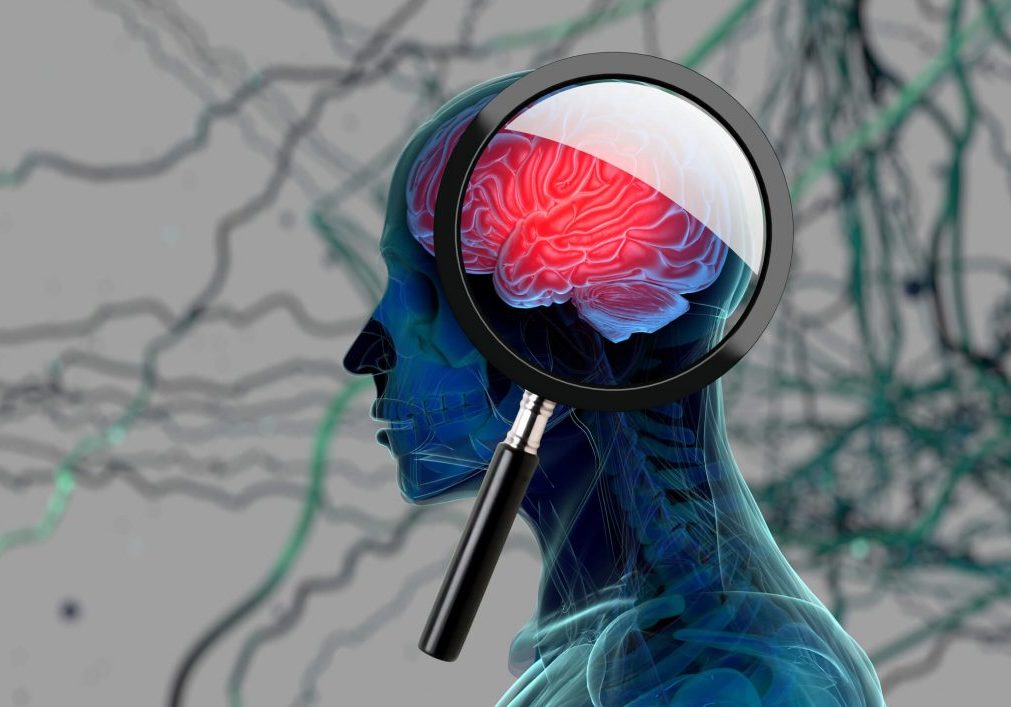 Your blood-brain barrier (BBB) is a layer of very selective cells that allows certain molecules and nutrients from your blood to reach the brain. When the BBB is leaky, it can allow inflammatory proteins and harmful substances to pass through. As a result, a leaky brain may contribute to neurodegeneration and neuroinflammation, causing brain fog, low mood, and more.
Therefore, if your goal is to perform at your best cognitively, you want to optimize your BBB health. To learn more about the BBB and factors that can compromise it, check out part 1 of this article.
In this article, part 2, we'll cover how to measure your blood-brain barrier, along with ways to repair it.
How To Measure Barrier Permeability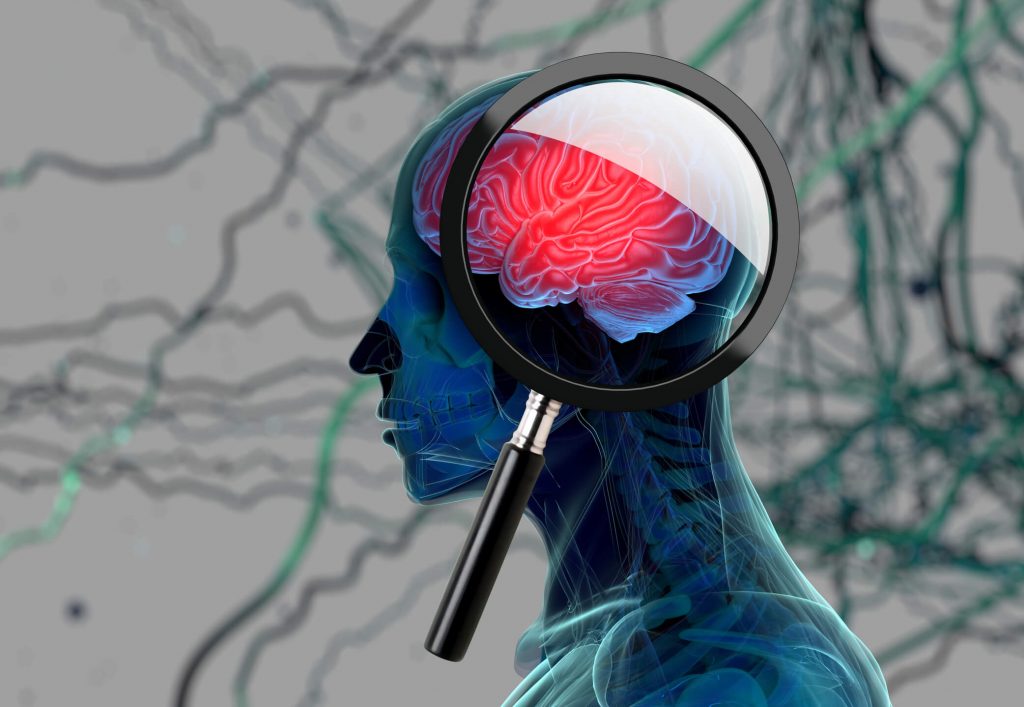 Aside from symptoms of a leaky BBB, many biohackers are interested in testing or quantifying numbers that matter. The following tests allow you to screen for a leaky BBB or to determine the overall risk of increased BBB permeability:
1. Matrix metallopeptidase 9 (MMP9) levels– The enzyme MMP9 degrades the protective barrier. An MMP9 blood test can help determine the health of your BBB.
2. Homocysteine levels– High levels of this toxin can increase BBB permeability. Therefore, homocysteine levels may reflect the integrity of your BBB.
3. Spectroscopy– Evan's blue dye can bind a protein (albumin) that won't cross the BBB under healthy conditions but can cross a compromised BBB. The amount of dye that crosses your BBB can determine the level of permeability. However, since this method is somewhat invasive, you may only see it in research settings.
How To Repair A Leaky BBB Naturally: Lifestyle Changes, Food, And Supplements
Repairing the BBB involves both dietary and lifestyle changes that support and improve brain health. To maximize nutrient transport into the brain and restore your BBB integrity, consider some of the following supplements and steps:
Heal Your Leaky Gut
A leaky gut may very well lead to a leaky brain. Both your brain and intestinal barrier rely on tight junctions that provide the seal between cells. A leaky gut is similar to a leaky brain, where this seal is loosened. Intestinal permeability exposes the gut content, such as partially digested foods and bacteria parts, to the immune system. This can lead to chronic inflammation that opens up the BBB.
Gluten is a common cause of both leaky gut and leaky brain as it can open up tight junctions by increasing a protein called zonulin, even in non-celiacs. Zonulin regulates both intestinal and BBB permeability partly by controlling the tight junctions. Increased zonulin levels are correlated with increased BBB degradation.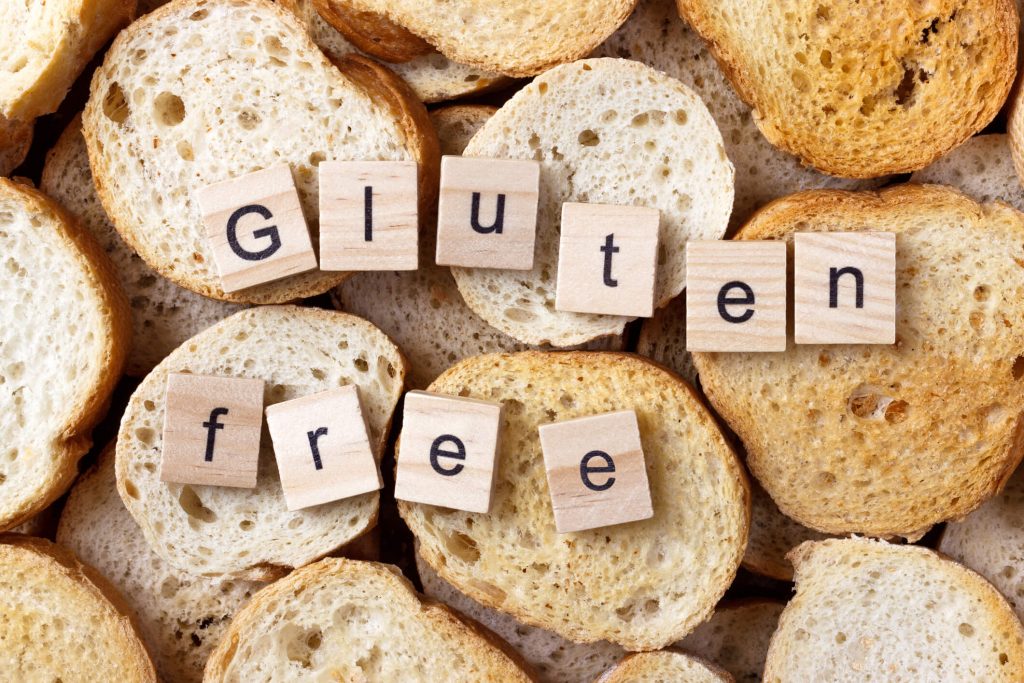 To maintain a healthy gut barrier, you want to keep your gut healthy and support your gut flora. Gut flora growth and diversity is key for brain health and BBB integrity.
In mice, the lack of gut bacteria correlates with increased BBB permeability. Introducing bacteria or beneficial bacterial metabolites such as butyrate reduces their BBB permeability, supporting the link between a healthy gut and healthy brain. To support a healthy gut flora, consider supplementing with a probiotic/prebiotic duo like this one.
Work with a naturopathic or functional medicine doctor to address your compromised intestinal barrier. To learn more about leaky gut and how to fix it, check out this leaky gut article.
Avoid Alcohol, Or Have It Sparingly
Alcohol is generally bad for the brain as it's a neurotoxin. Upon alcohol exposure, highly active enzymes involved in the metabolism process are found at the BBB. Alcohol metabolism also produces substances that can cause damage to the barrier. This damage activates MMP9, further injuring the BBB.
The human brain depends on glucose as an energy source and healthy brain function. Alcohol intake reduces glucose transport across the barrier and into the brain, affecting neuronal health.
Alcohol consumption can also cause vitamin deficiencies, possibly due to reasons like impaired absorption in the intestinal tract. It is linked to a vitamin B1 deficiency, which can cause barrier dysfunction.
For optimal BBB health, limit your consumption of alcohol and opt for a non-alcoholic drink instead.
Manage Any Stress In Your Life
Stress can affect BBB permeability in mood-controlling brain regions in mice, and subsequently alter their behavior. Chronic social stress can alter barrier formation by reducing structural proteins that make up the BBB.
Stress can also cause brain inflammation, partly by opening the BBB and allowing the inflammatory molecules through.
There are some general steps everyone can take to ease stress and maintain their brain health. You can find great tips to manage stress here.
Reduce Mold Exposure In Your Environment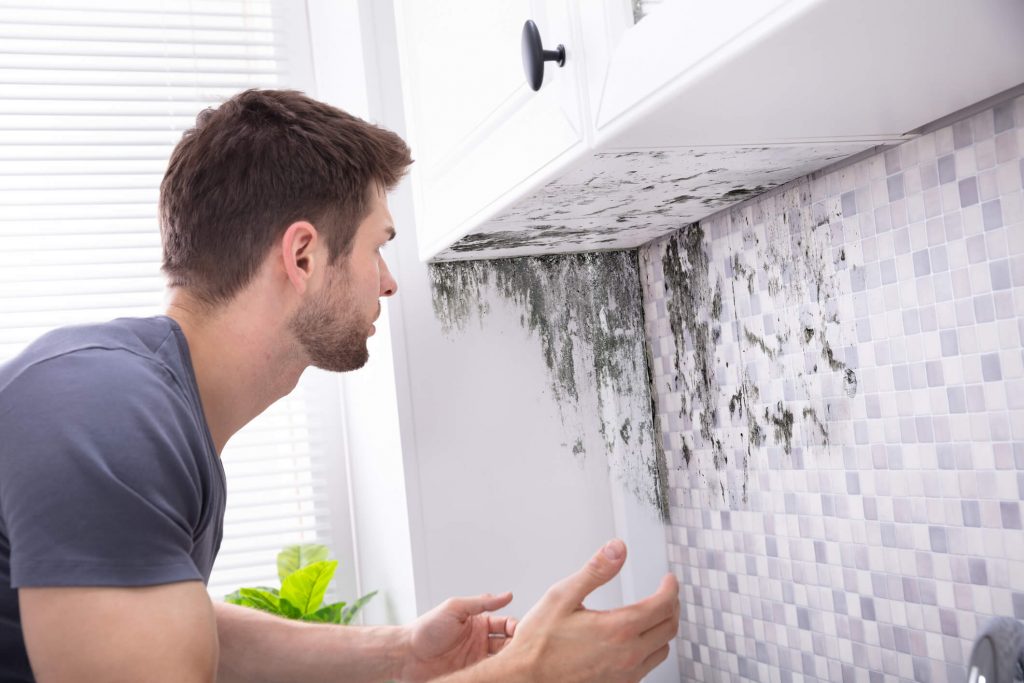 Mold exposure is a serious problem for many people, especially with chronic exposure (unknowingly) to mold in homes or workspaces. Mycotoxins (produced by mold or fungi) are sometimes present in food sources such as tea and nuts.
Mold can release mycotoxins into the air, which may affect your brain and cognitive function. This is possible because mycotoxins can compromise the mitochondria (cell energy generators) and disrupt barrier function. Mycotoxins also disrupt BBB integrity and cause cell toxicity.
If you suspect that mold toxins could be interfering with your brain function, consider getting a professional inspection for your home or location that you're exposed to. Also, see a naturopathic doctor to test and detox from mold.
Improve Your Sleep Time And Quality
Circadian rhythms and sleep regulate BBB permeability. So, sleep deprivation and poor sleep quality may affect your BBB health.
In mice, six days of sleep restriction impaired their REM sleep (high energy dream-state) and BBB function. The researchers measured the animal's BBB permeability with a fluorescent tracer. Once the mice got some adequate rest, their healthy BBB function came back. A similar study confirmed this sleep recovery result and that REM sleep is important for BBB structure and function.
Sleep loss can also cause inflammation, which disrupts the BBB. Therefore, you want to get adequate high-quality sleep every night for a healthy blood-brain barrier.
Have More Magnesium
High magnesium intake can reduce BBB permeability and help regulate BBB function. Magnesium protects the BBB in many animal models of brain conditions and injuries, suggesting that it may also support human BBB during day-to-day insults and stress.
Magnesium also plays an important role in neurological health, and it actively crosses into the brain via the BBB.
To increase your intake of magnesium, natural foods are a quick way to do so. Check out this article for a list of magnesium-rich foods. Also, consider supplementing with Magnesium Breakthrough to ensure healthy magnesium levels in your body.
Add Some Berberine
Berberine is a bitter chemical found in plants such as Oregon grape and goldenseal. It can easily cross into the brain via the BBB, and is neuroprotective. Berberine can protect BBB structure by increasing claudin-5, a protein involved in BBB permeability.
Increase Your Daily Amount Of B Vitamins
High levels of the toxic amino acid homocysteine compromises the BBB. High homocysteine is linked to B vitamin deficiencies, as these vitamins are required to break it down. Vitamins B6, B9, and B12 are the most essential to decrease homocysteine, although other B vitamins are indirectly involved in homocysteine metabolism.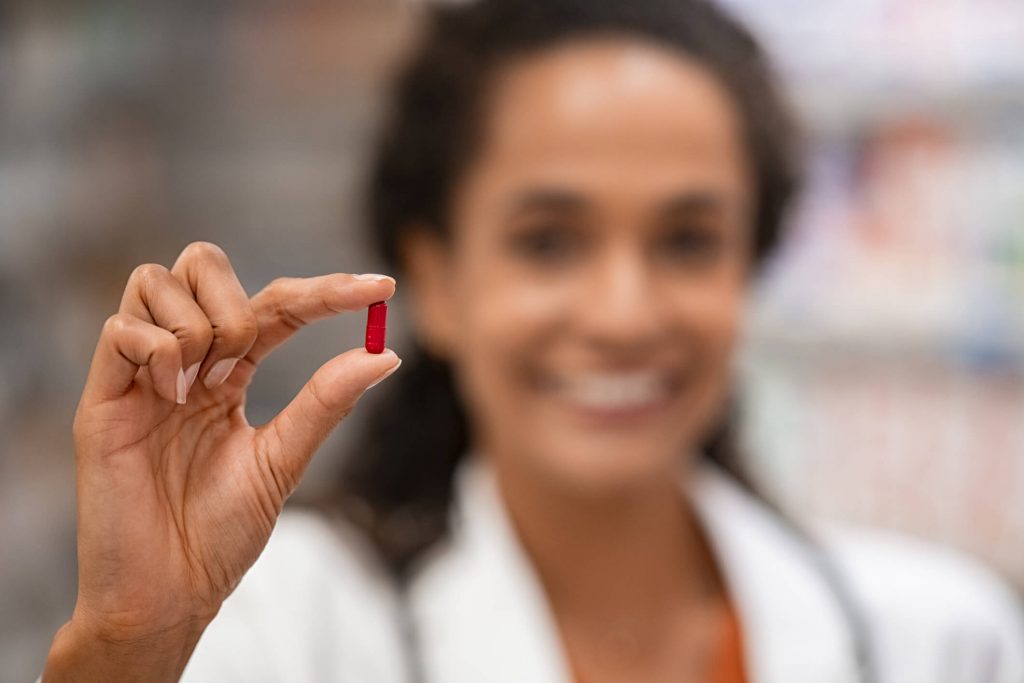 Researchers evaluated the effect of a high-dose combination supplement of B6-B9-B12 in 30 participants with high homocysteine levels. Along with homocysteine they measured albumin levels following treatment, as this protein does not cross the BBB under healthy conditions. Both homocysteine and albumin levels decreased following supplementation, suggesting that the B vitamins may restore BBB integrity.
B vitamins are essential to healthy brain function, and they all work together. This is one of the reasons Nootopia products include B complex. Speak to your doctor if you wish to check your homocysteine and levels of your vitamins B9 and B19.
You can supplement with vitamin B complex if you are looking to increase your intake. Liver, fish, poultry, and leafy greens are also all great sources of this vitamin, which can help you maintain the health and function of your BBB.
Supplement With Acetyl-L-carnitine (ALCAR)
ALCAR is a form of carnitine that our body naturally produces and can easily cross the BBB. It is neuroprotective, and several animal studies show that ALCAR can:
Improve brain metabolic function and memory during aging
Reduce the production of BBB-damaging substances
Improve cellular energy by restoring the activity of mitochondria (powerhouse for cells); healthy mitochondria function is related to a healthy BBB
Protect the BBB during alcohol consumption
ALCAR is available as a dietary supplement; consider adding this to your health regimen.
Look For Foods With Curcumin
This chemical gives turmeric its bright yellow color and has many anti-inflammatory properties. Curcumin protects the BBB in animal models. It also increases neurological function and decreases barrier permeability in mice.
If you are looking for a great natural source, then curry dishes will help you increase your uptake of this potent neuroprotectant.
Safely Increase Your Daily Caffeine Intake
Caffeine is a great nootropic that also supports the integrity of the BBB. Caffeine protects the BBB during neurodegeneration, which is common with an aging brain.
The easiest way to have caffeine is in your morning cup of coffee or some green tea.
Eat More Antioxidants (Resveratrol)
Resveratrol is an antioxidant found in fruits such as grapes (in the skin), blueberries, and cranberries. It has many beneficial properties, including protective activity against inflammation and neurodegeneration. Resveratrol can help maintain the health of your central nervous system during aging.
Resveratrol protects BBB structure in mice. It preserves the proteins that form structures of the BBB, and also counteracts brain inflammation .
To incorporate resveratrol into your diet, consider eating some peanuts or enjoy a glass of red wine., sparingly of course. You can also take resveratrol supplements.
Ensure Healthy Vitamin D Levels
Vitamin D prevents BBB damage by inhibiting the formation of cell damaging substances. In rats, administering vitamin D through the nose can stop BBB disruption by increasing neuroprotective proteins. As a result, nasal supplementation decreases blue dye leakage into the brain of these rats.
Vitamin D is also important in neurological health and development, and reaches several regions of the brain.
The easiest way to increase your vitamin D levels is through sun exposure, so make sure to spend a little extra time outdoors for optimal BBB health. Also taking vitamin D supplements is a great way to increase your vitamin D levels. This is also why we include vitamin D in Nootopia's Mental Reboot.
Omega-3's Are Vital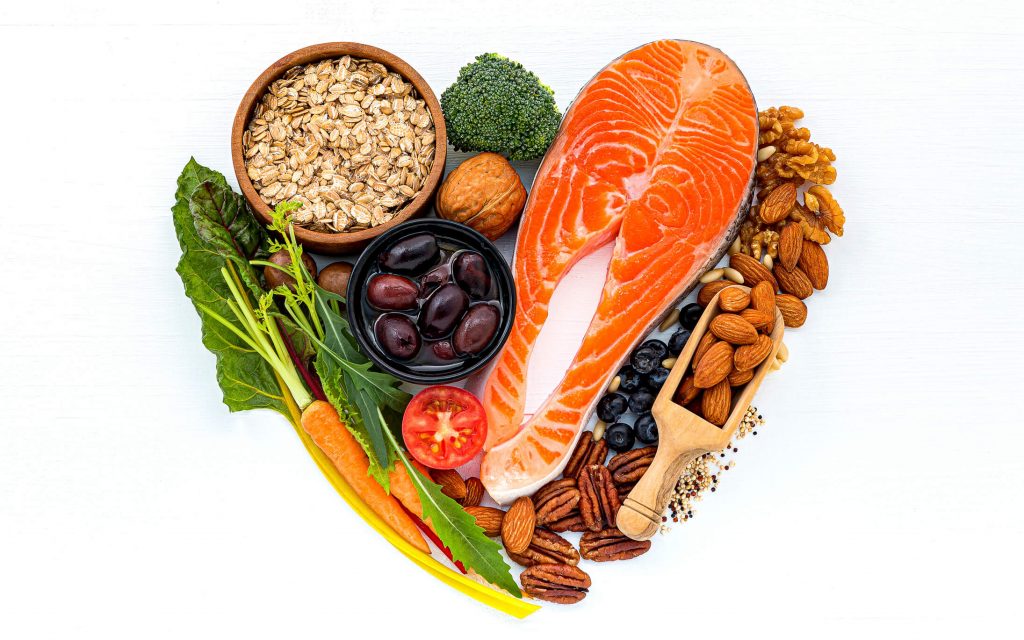 Fish oil supplementation reduces gene expression of MMP9, preventing this destructive protein from compromising BBB integrity. DHA, a type of omega-3 present in fish oil, protects the BBB. This is also why DHA is a core part of many of our products.
Omega-3 fatty acids also have many benefits for brain health and development, and can actively cross the BBB.
In a study of 45 healthy elderly individuals, researchers assessed their cognitive abilities alongside omega-3 intake. They looked at omega-3 levels in the participants' blood drops. 89% of participants also received an MRI to view BBB structure. While there was no major connection between omega-3 scores and cognition, low omega-3 levels correlated with increased BBB permeability. Therefore, omega-3 fatty acid supplementation may help maintain BBB structure in a healthy elderly population.
Wild-caught fish such as sardines are a great source of omega-3, as well as seafood.
Find More Ways To Increase Your Glutathione Levels
This potent antioxidant maintains brain cell and neuron function. During aging, glutathione may protect against neuron damage and neurodegeneration.
Glutathione protects against the production of destructive substances in the brain which damage the BBB. High glutathione levels in astrocytes (cells involved in BBB formation) help maintain barrier integrity.
N-acetylcysteine, or NAC, is a great supplement to take to increase your glutathione levels. NAC can increase glutathione levels in the blood and brain. We include NAC in Nootopia's Mental Reboot.
Conclusion
Maintaining the health of your brain and your BBB will help you in achieving optimal health and longevity. Nourish your body with certain vitamins, minerals, and supplements to help keep your BBB from leaking and compromising your brain health.
References:
Share this article using the buttons below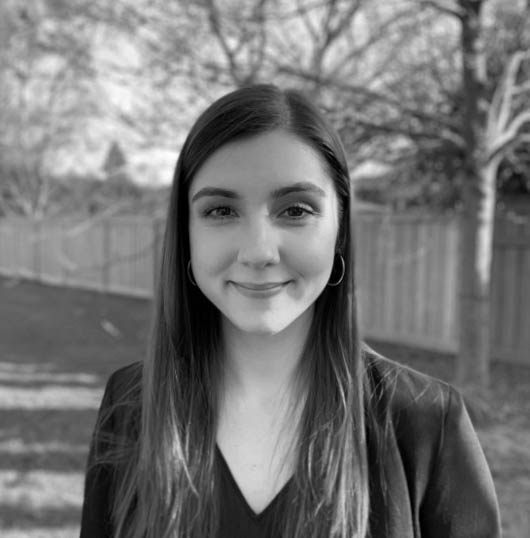 Andrea Hucik discovered her love for science research and writing in 2016, when she joined a cell
biology lab and saw cancer cells for the first time. In 2017, she received a bachelor's degree in Biological
Science from the University of Guelph, and recently graduated from McMaster University with a
Masters in Biochemistry and Biomedical Sciences. Andrea completed her thesis on antibody detection
and binding in an autoimmune disease. She is excited to use her science communication skills to share
valuable, natural product information with those who want to take charge of their health. Andrea likes
cooking and hot yoga, and is beginning to enjoy fishing as well!
Based on your reading history, we think you'll enjoy these posts...