How to increase BDNF Naturally
Last Updated On August 30, 2022
After familiarizing yourself with the 5 signs and 3 causes of low BDNF levels, you are one step closer to optimal brain health.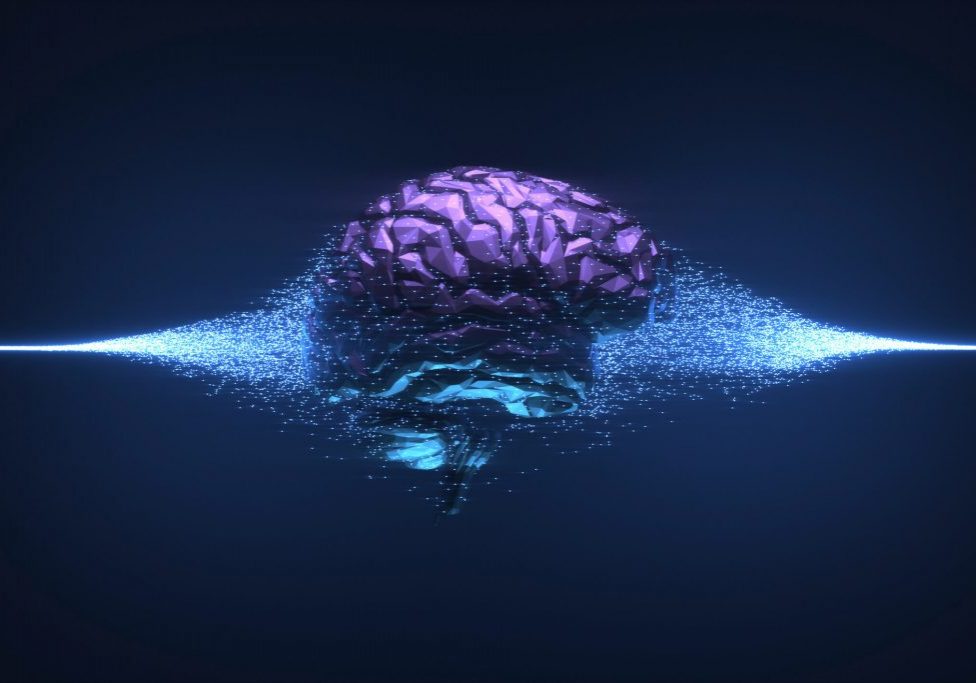 The good news is that you can stimulate BDNF production and boost your brain's BDNF levels naturally. In this article, we'll share with you how to increase your BDNF levels naturally.
19 Ways to Increase BDNF Naturally
Many ways to increase BDNF are hormeses, which are stressors that make you stronger in small and healthy doses. In response to these stressors, your brain produces BDNF to grow and adapt. In addition, you can mix and match these hormeses in order to reap even more health benefits, including greater increases in BDNF levels.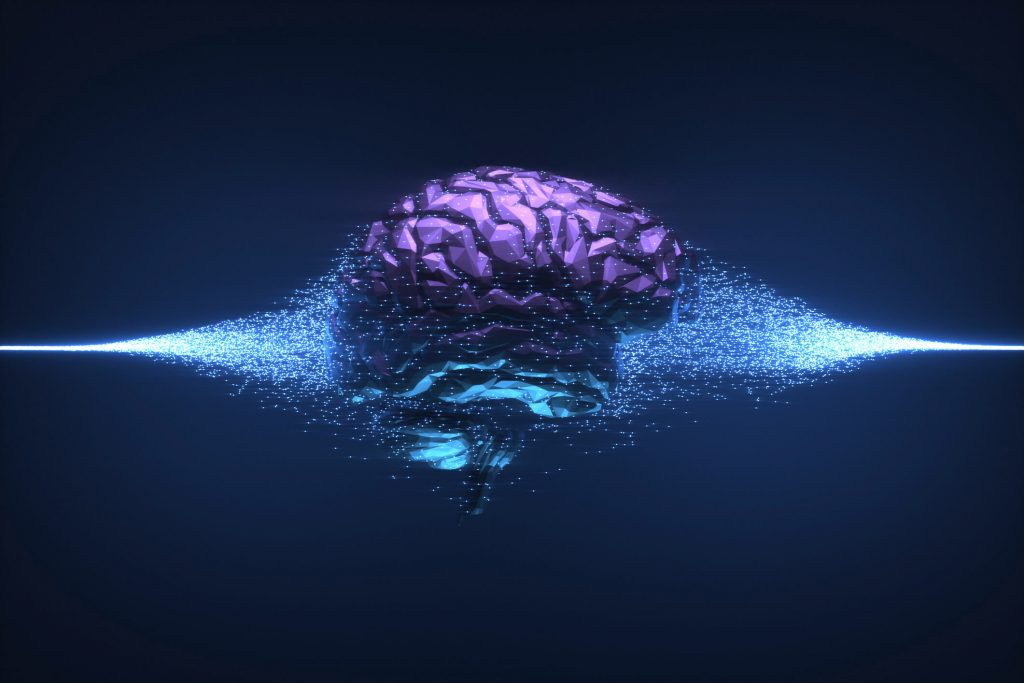 Exercise
Exercise increases neurogenesis and favorable brain responses that come with an increase in BDNF in both aged and young people.
Longer exercise sessions increase BDNF more, but even 10 minutes of intense exercise can somewhat increase BDNF and improve your cognitive function.
However, this is not a quick fix, as BDNF can fall to pre-exercise levels in 30 – 50 minutes. Therefore, to sustainably increase BDNF, you should exercise regularly. If you wish to step it up, working out in a hot room even further increases your BDNF levels than exercising alone.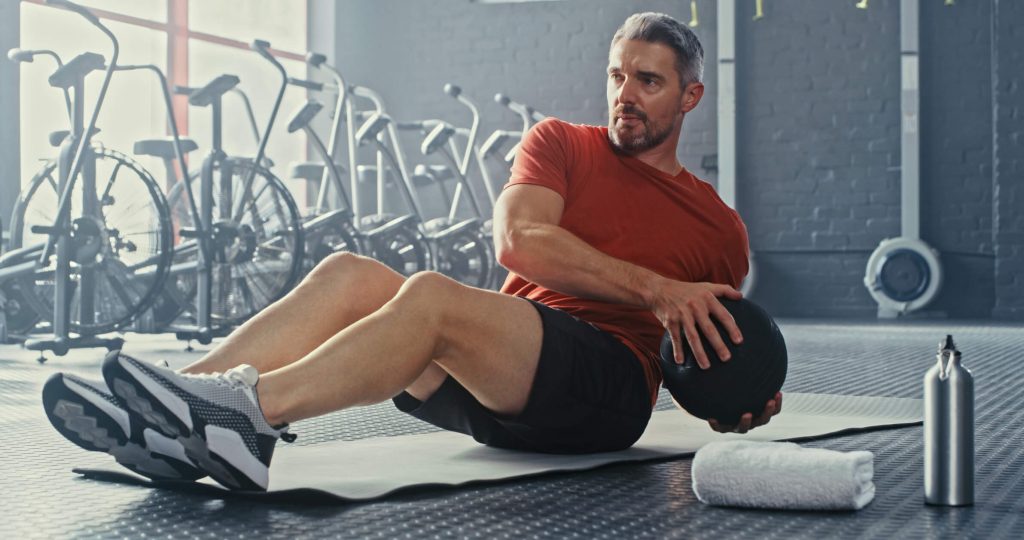 Heat exposure
Hyperthermic conditioning is the process of continuous exposure to high temperatures for a short time. You can get hypothermic conditioning from any type of heat exposure, including, steam saunas, dry saunas, hot baths, and infrared saunas. Any of these heat exposures can increase your BDNF. 
Infrared saunas expose the human body to as high temperatures as 60°C for at least 15 minutes, typically increasing core body temperature by around 1°C.
In addition, rat studies show that infrared lights on the brain show antidepressant and anti-anxiety effects partly by improving hippocampal neurogenesis and increasing BDNF levels.
Your BDNF levels increase either by performing exercise in a hot room, enjoying your day submerged in hot water, or relaxing in infrared saunas.
Stress management
BDNF levels decrease in response to stress, so it is important to keep your stress levels in check. Proper nutrition and exercise aid in stress management and enhance cognitive function.
Intermittent fasting
Intermittent fasting is defined as not consuming food or caloric beverages for twelve or more consecutive hours.
It reduces oxidative stress and inflammation, all of which connect to increased production of BDNF. It also helps with BDNF levels by improving blood sugar control.
Ketosis
Ketosis delivers similar anti-aging and cognitive enhancement benefits as intermittent fasting, except with more ketones to fuel the brain. Naturally, you may also enter ketosis while fasting.
When the body is in ketosis, ketone bodies aid in the production of BDNF.
A ketogenic diet decreases neuronal death in the presence of inflammation and excess glutamate. Also, ketone bodies have antioxidant and anti-inflammatory properties.
Deep sleep
Our body goes through four sleep stages, including rapid eye movement (REM) and non-rapid eye movement (NREM).
Sleep is divided into five stages:
Wake
N1 (Stage 1)
N2 (Stage 2)
N3 (Stage 3) or deep sleep
R or REM Sleep.
Stage 3 (N3) is the deepest stage of sleep. This is the hardest stage to wake up from. REM sleep enhances learning and memory. Lack of sleep in stages N3 and R lower BDNF levels.
Sleep problems affect physical and mental health, and increase stress vulnerability.
Reduction in BDNF levels is connected to poor sleep quality. Because sleep deprivation is stressful to your body, it lowers BDNF.
Sleep deprivation (along with chronic stress) may increase anxiety, insomnia, and depression. Thus, getting enough sleep for your brain and body is crucial for all aspects of health, including BDNF levels.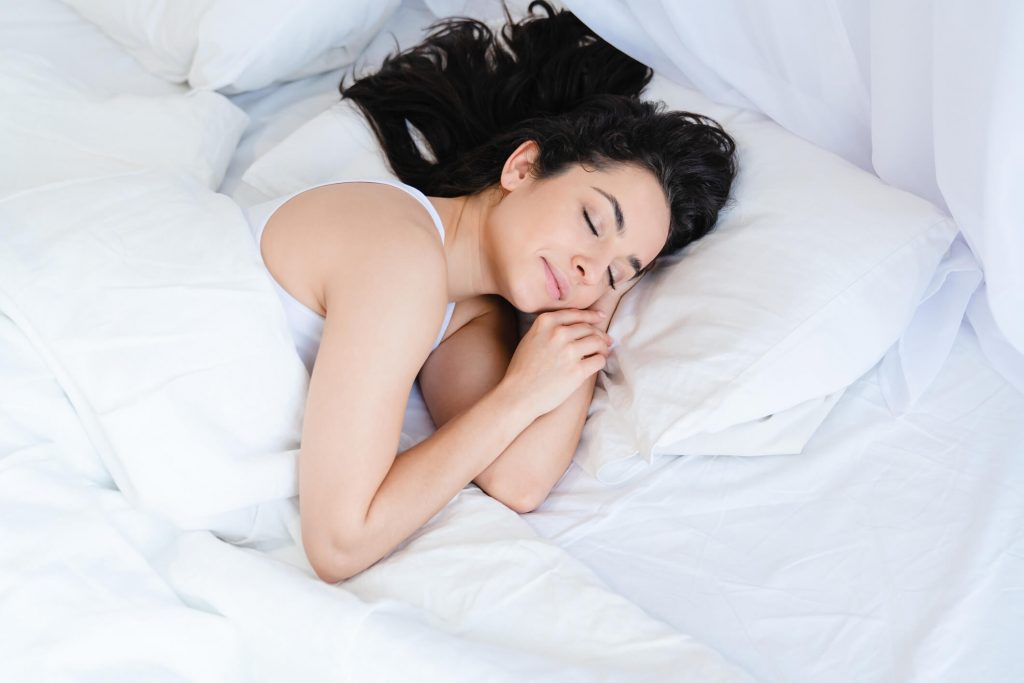 Sunlight exposure
Our BDNF levels tend to shift with the seasons. BDNF concentrations tend to increase in the spring and summer, while decreasing in the fall and winter. In addition to boosting BDNF, the sun increases vitamin D production and improves mood.
Only 20 minutes of exposure to natural light is enough to increase your BDNF levels. Therefore, it is important to get some sun during the day and avoid being in enclosed and dark spaces all day.
Nootropic supplements that boost BDNF
Curcumin/turmeric
Turmeric is a spice that originated in India and has been used for thousands of years. It has many medicinal properties due to curcumins and turmerones, which have antioxidants and inflammation-balancing properties.
Curcumin increases cell viability and balances inflammatory responses in the brain. Turmeric curcumin supplements increase BDNF levels and may help with mood due to these properties.
Fish oil/omega-3 fatty acids
Omega-3 fatty acids are important components of neural cell membranes and myelin sheath, which are critical for healthy neuronal signals. Fish intake or omega-3 supplementation, reduces inflammation, oxidation, and cell death. This benefits proper neuronal functioning and development.
Omega-3 (found in fish oil) enhances cognitive functioning. By decreasing oxidative stress, omega-3 maintains neuronal function and plasticity. This action increases BDNF levels.
Cacao
Cocoa contains flavonoids that can enter the brain to protect neurons and enhance cognitive function. The antioxidant and neuroprotective properties of cocoa aid in BDNF production.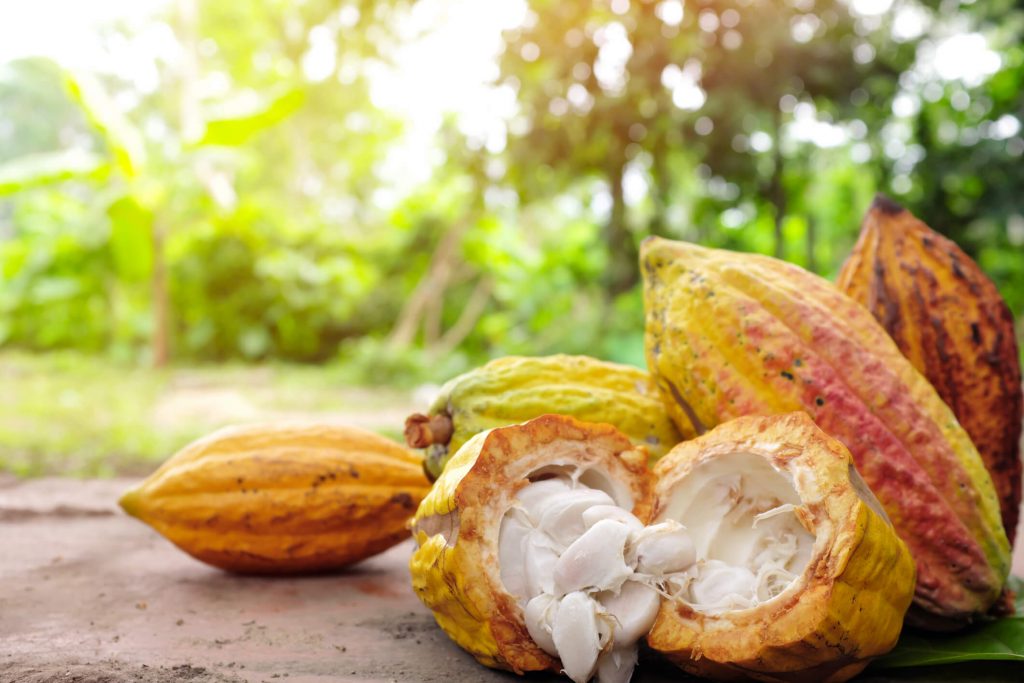 Coffee fruit extract (including caffeine and teacrine)
Generally speaking, caffeine enhances cognitive function—learning, memory, attention, mood, and BDNF levels. Coffee fruit extract comes from coffee berries and contains less caffeine than the average cup of coffee. Nevertheless, coffee fruit greatly increases BDNF levels.
Theacrine is present in coffee and tea, along with fruits and herbs. It enhances cognitive functions. It also potently increases BDNF.
Green tea
Green tea contains many antioxidants with neuroprotective effects and a source of caffeine. We owe these properties of green tea thanks to the presence of polyphenol within it, particularly epigallocatechin-3-gallate (EGCG).
Green tea, especially EGCG, effectively increases BDNF levels.
Fruit polyphenols (resveratrol and polyphenols in blueberries)
Resveratrol is an important polyphenol with anti-aging and anti-inflammatory properties. Resveratrol can significantly boost BDNF levels.
Blueberries and red wine are great sources of resveratrol. However, you may need to eat 10,000 blueberries to get enough resveratrol, so supplementation is the only way to get sufficient doses to improve your BDNF levels.
Magnesium
Magnesium is important for over 300 biochemical pathways in the body, including in the cardiovascular, neuromuscular, and nervous systems. In the nervous system, it is especially important for nerve transmission and neuromuscular conduction.
Increasing brain magnesium improves memory and learning ability. Not only is magnesium mood-boosting but it also increases BDNF levels.
L-theanine
L-theanine is an amino acid with a calming effect found in green tea It has neuroprotective activity (antioxidant activity). L-theanine is a cognitive enhancer that boosts alertness, mood, and attention span partly by increasing BDNF levels.
Ginseng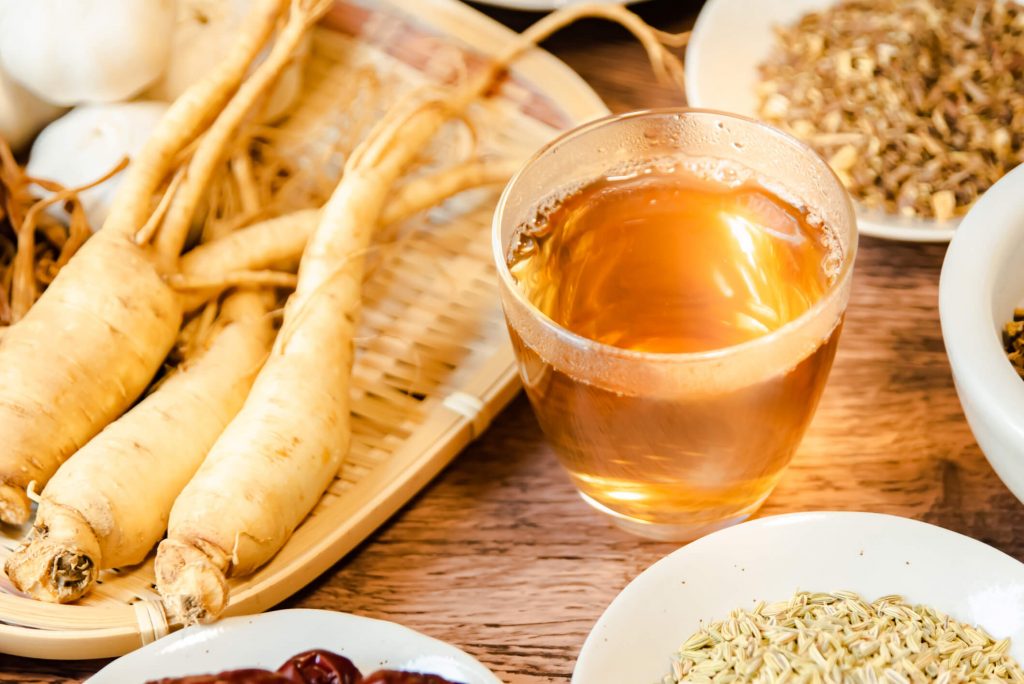 Ginseng is one of the most adaptogenic herbs. Panax ginseng is the most common ginseng example.
Panax ginseng contains ginsenosides—abundant with anti-inflammatory and antioxidant properties. These properties contribute to neuroprotection and preservation.
Ginsenosides improve energy levels and promote calmness amidst stress. It also plays a role in cell viability—promotes cell survival.
Noopept
Noopept is a small peptide-like molecule similar to piracetam. It has high cognition-enhancing and neuroprotective effects, meaning that noopept increases the survival of neurons.
Noopept directly stimulates BDNF production in neurons.
Synbiotics and butyrate
Synbiotics are probiotics and prebiotics mixtures that work together to provide health benefits to the consumer. They can improve your gut flora composition better than probiotics alone.
Inflammation in the brain and low BDNF levels are linked to age-related cognitive impairment. Synbiotic supplementation counteracts these processes by increasing BDNF, promoting a balanced immune response in the brain, and increasing neurogenesis.
Butyrate is a byproduct of microbial fermentation of dietary fibers. Not only does it support the gut barrier but also increases neurogenesis and BDNF levels. Therefore, it may help with cognitive impairment.
Lithium
Lithium is also particularly well known for its ability to increase levels of BDNF. It protects neurons and reduces cell death.
Lithium stimulates hippocampal neurogenesis. It enhances cognitive functions and overall mental performance. Lithium has a remarkable influence on cells. Apart from protecting cells, it induces cellular repair and regeneration.
To learn more about BDNF, check out parts 1 and 2 of our 3-part series:
Part 1: What is BDNF and its roles in the brain
Part 2: How to know if you have low BDNF and what could be the reasons
References:
Share this article using the buttons below
Mr. Noots is quite possibly the most advanced brain chemist and formulator alive today. He was born with a natural knack and passion for chemistry. As an adult, Mr. Noots became a founder and CEO of multiple companies and realized that his biggest limit – the difference in his success or failure – came down to his brain. 
Mr. Noots became the greatest plant extractor in the world. He wanted perfection. So, he did  thousands of experiments, data collection and optimization to open up the portals to what we call the "Zamner Zone" – legendary levels of greatness. This included development of revolutionary, proprietary extraction technologies that were able to pull out the most bioactive components of the safest, most well-researched brain nutrients…
And deliver effects that are multiple times more potent than off-the-shelf ingredients.
Based on your reading history, we think you'll enjoy these posts...