What Is Nitric Oxide and Its Roles In The Brain and Body
Last Updated On September 9, 2022
Nitric oxide (NO) is a gas produced throughout your body in the lining of your cells. While serving as a critical messenger in your body, it:
Tells your arteries to relax and expand, allowing more blood flow
Signals immune cells to kill bacteria and cancer cells to reduce disease risk
Assists in brain cell communication and reduce the risk of dementia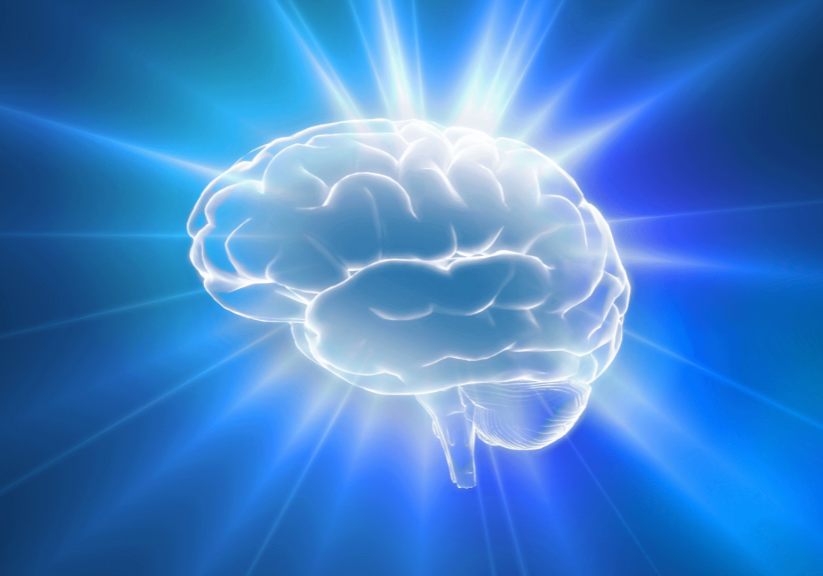 What is Nitric Oxide?
It is a free radical, meaning it is a molecule with unpaired electrons. Most free radicals get a bad rap, but not NO. Nitric oxide plays a crucial role in every cell in your body!
Nitric oxide is a critical component of many biological processes in your cardiovascular, immune, and nervous systems. Just think, without proper circulation, your body can't function, and that's how vital NO is!
Physiologically, nitric oxide serves as an important neurotransmitter and neuromodulator. It helps you store your long-term memories and controls sleep, appetite, body temperature, and the production of neurohormones. Pathologically, when maintained at appropriate levels, nitric oxide helps to mediate some brain damage.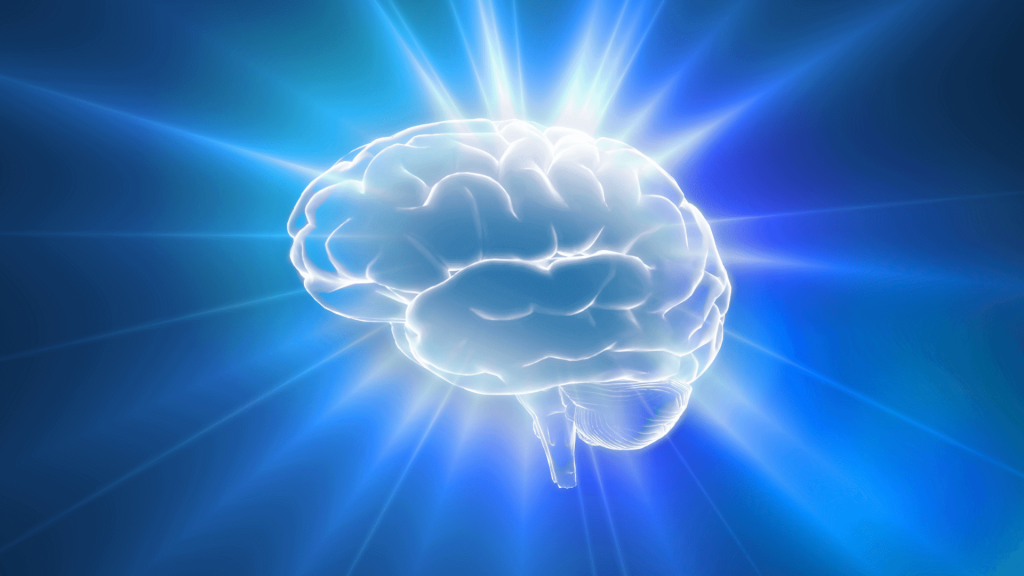 Roles of Nitric Oxide In The Brain
Neurogenesis
Nitric oxide plays a vital role in your body's ability to grow and develop new neurons, or neurogenesis. Why does this even matter? You have an abundance of diversity in neurons in your brain. Each type of neuron is unique and specific to the structure and connection required by its brain region. To maintain optimal brain performance, your body must replace damaged neurons.
Alzheimer's progression
Nitric oxide has a three-fold role in the progress of Alzheimer's disease. To better understand how it works, you should first understand the three different types of nitric oxide synthase:
Neuronal (nNOS), which produce nitric oxide in neurons
Inducible (iNOS), which produces nitric oxide that mediates inflammatory responses
Endothelial (eNOS), which produces nitric oxide that dilates the blood vessels and increases blood flow
Now, back to what happens in the brain with Alzheimer's. First, lower blood flow reduces eNOS. Second, plaque formations between neurons cause chronic inflammation and activate iNOS. Finally, changes in calcium receptors increase the activation of nNOS.
Oxidative stress is one of the earliest pathological changes in individuals with Alzheimer's. In states of inflammation, nitric oxide increases considerably and contributes to oxidative stress.
With age and other pathological processes, nitric oxide can become harmful. This occurs when it reacts with another oxide and forms peroxynitrite. Peroxynitrite can then react with tyrosine proteins beginning an irreversible process leading to the accumulation of misfolded proteins that contribute to the onset of Alzheimer's disease.
While it is clear that nitric oxide is involved in the progression of Alzheimer's disease, scientists are unsure whether it plays a neuroprotective or neurotoxic role overall. Regardless, nitric oxide's ability to increase blood flow can help decrease plaque growth.
Central blood pressure regulation
Central blood pressure is the pressure seen by the aorta and the blood pressure exposure of your brain, heart, and kidneys. The aorta is the biggest blood vessel that receives blood each time the heart beats.
The Central Nervous System (CNS) controls blood pressure through nerves and hormones. Special nerve endings, called baroreceptors, are located in blood vessels near the heart and act as sensors for the brain. They detect how stretchy the blood vessel walls are. Blood vessel walls stretch as blood pressure increases, activating baroreceptors.
So how does nitric oxide play into all of this? As I told you before, Nitric oxide synthase produces NO. This synthase acts throughout the central nervous system and controls the baroreceptor pathway.
Nitric oxide in your central nervous system, mainly your brain stem, is crucial to activating the sympathetic nervous system. The sympathetic nervous system regulates your blood pressure, and when there is too much activity, it can cause high blood pressure. This is why stress can increase blood pressure.
Roles of Nitric Oxide Outside The Brain
So far, we've talked about how nitric oxide works in the brain, but it is in nearly every cell in your body! It plays a significant role in your cardiovascular system. NO regulates all of your blood flow and tissue oxygenation. It even plays a role in your erection (of the penis and clitoris).
Blood pressure
Nitric oxide produced in the lining of the blood vessels acts as a messenger. It tells your blood vessels to either widen or dilate and contract or relax, like an elastic band. When your blood vessels widen, this allows more blood to flow, lowering your blood pressure.
As you age, your body begins to produce less nitric oxide. With less nitric oxide, your blood vessels cannot relax as easily to allow more blood to flow. Having contracted blood vessels reduces the amount of blood flow throughout the body and can lead to high blood pressure and less blood flow to vital organs. Luckily, there are ways to help counteract this through diet and exercise. Read on to learn more.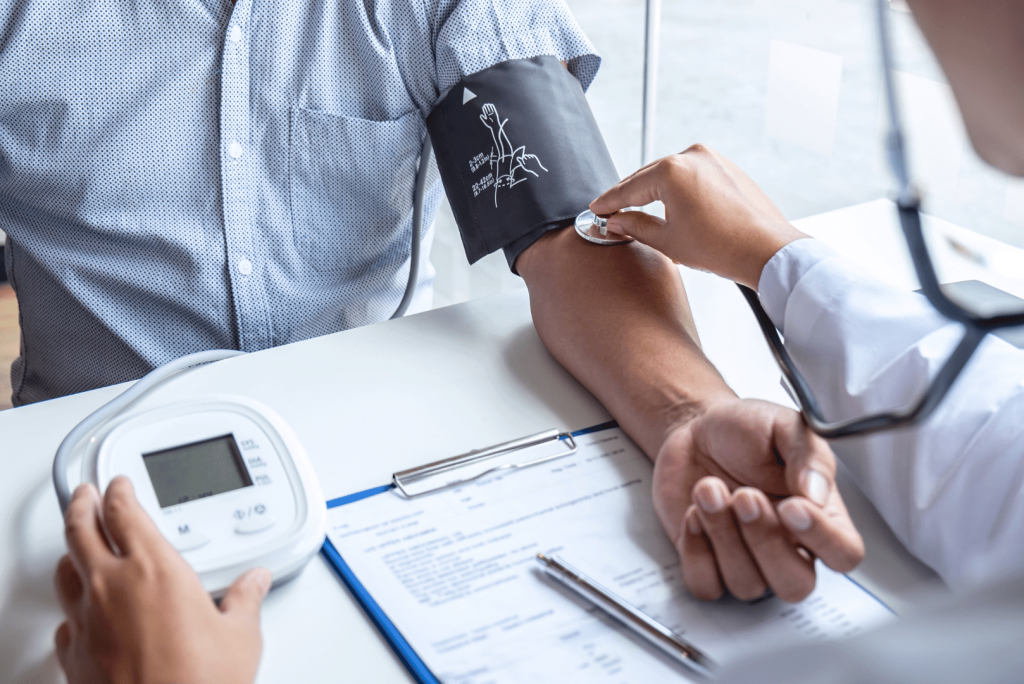 Circulation
Nitric oxide allows for more blood flow and increases the circulation of blood throughout your body as well as the brain. This has implications in many areas of your life. NO supports your body's ability to:
Maintain oxygen flow throughout the body to maintain proper functioning of the heart, lungs, muscles, and kidneys
Fight off diseases by circulating your immune system's white blood cells throughout the body.
Support healthy organs through circulation's ability to remove excess waste such as carbon dioxide.
Increased circulation could mean better workouts and decreased time before muscle fatigue. NO ensures that your muscles get the necessary blood flow you need to complete your optimal oxygen-rich training. Good blood flow helps fight lactic acid build-up by flushing out lactic acid and fills your muscles with nutrients. Additionally, because NO protects against inflammation, it's essential for tissue injury recovery.
Optimal nitric oxide levels could also mean increased endurance (yep, even in the bedroom) due to increased blood flow to the penis. The release of NO triggers the erectile response. But this is nitric oxide's only role. NO is continuously released to sustain the erection by relaxing the blood vessels and allowing more blood.
Neurotransmitters That Balance or Potentiate Nitric Oxide
Nitric Oxide doesn't work alone. Some neurotransmitters work to balance your NO levels and increase its effects.
Acetylcholine
Acetylcholine stimulates the release of nitric oxide in multiple ways. Within blood cells, it activates the release of NO, and in your skin, it increases the bioavailability of nitric oxide. Just under the surface are blood vessels. Acetylcholine and nitric oxide work together to dilate these blood vessels.
Glutamate
Glutamate is at the beginning of a particular pathway that activates the release of nitric oxide into the body. The proper functioning of this pathway is critical for learning and memory.
These two neurotransmitters also work together in reproduction. Glutamate activates NO, which causes a surge in gonadotropin releasing hormone, which occurs pre-ovulation in women.
Norepinephrine
Women are not the only ones who benefit from nitric oxide in reproduction. Both men and women are affected by norepinephrine's stimulation of NO release. The release of nitric oxide occurs in the hypothalamus, which then triggers the release of the hormone Luteinizing hormone releasing hormone (LHRH). LHRH then causes the pituitary gland to make and secrete luteinizing hormones which cause testicles to produce testosterone and ovaries to make estrogen and progesterone.
Oxytocin
Interestingly, the same reaction that can induce an erection also causes yawning. Oxytocin increases the release of nitric oxide outside the hypothalamus triggering the behavioral response.
In connection to norepinephrine, oxytocin stimulates the release of the luteinizing hormone responsible for reproduction. It does this by stimulating nitric oxide synthase (what produces nitric oxide) via norepinephrine.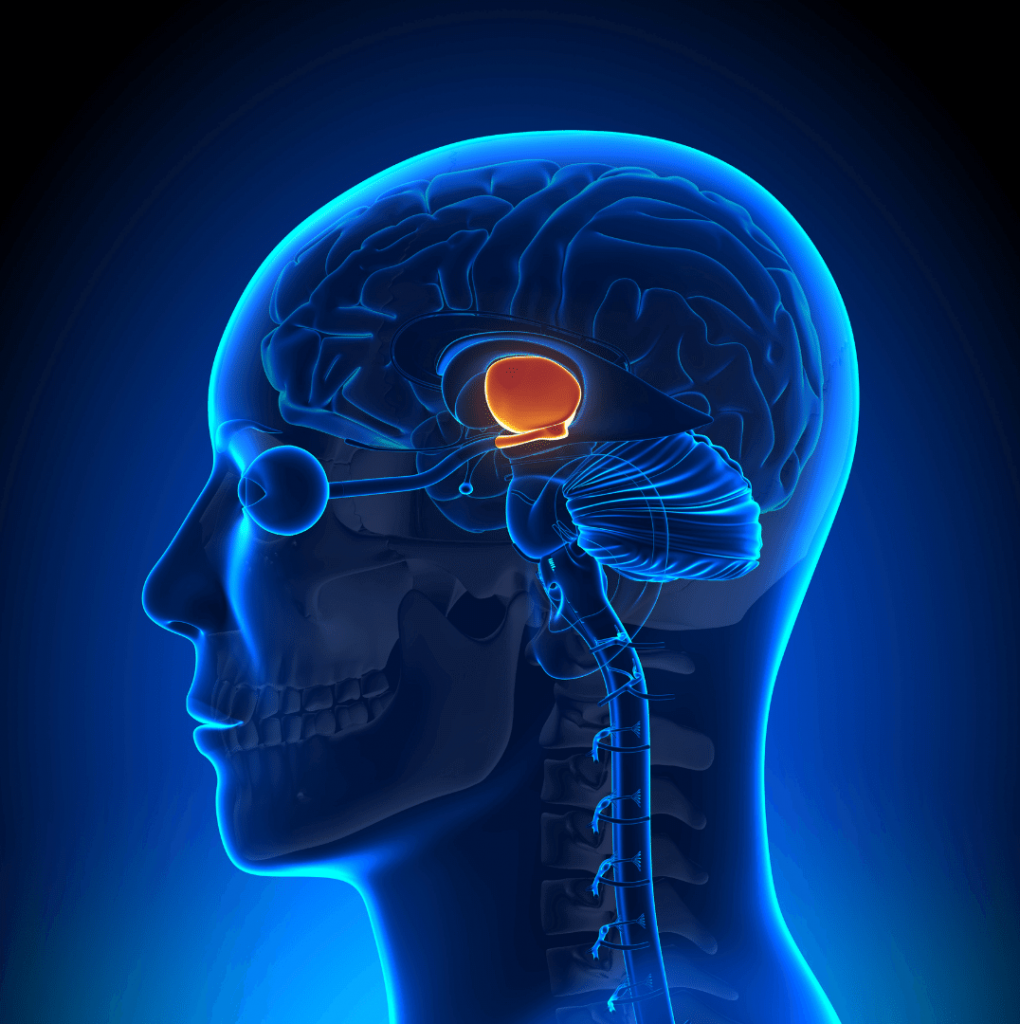 Supplements That Increase Nitric Oxide
Some supplements can help increase your nitric oxide levels. They work by providing nitric oxide synthase, a substrate or substance, to turn into nitric oxide, thereby increasing the amount of nitric oxide in your body. The following amino acids work together to promote nitric oxide production.
Arginine AKG
Amino acid L-arginine is the primary substrate needed for optimal nitric oxide production, and it metabolizes into l-arginine alpha-ketoglutarate (AAKG).
In a study of 24 strength-trained individuals, subjects received either AAKG + creatine, AAKG + placebo, placebo, or nothing over eight weeks. Arginine levels peaked around 2 hours and 4 hours, meaning the ideal time for supplementation is two hours before your workout. Compared to other groups, subjects who took AAKG + creatine or AAKG+ placebo experienced increased strength. Therefore, AAKG supplementation significantly increases strength. This increase is likely due to the increase in Nitric oxide production and its ability to widen the blood vessels and increase blood flow to the muscles during exercise.
Supplementing with AAKG is not only beneficial to exercise. Because it supports the synthesis of nitric oxide in cells on internal and external surfaces of the body and the circulatory system, AAKG supplementation can benefit your circulatory system and organs.
DL- Citrulline Malate
Citrulline is an amino acid that turns into arginine. Watermelon has the highest naturally occurring amount in food. Because arginine breaks down quickly, getting it into your blood supply is more challenging. This is where citrulline comes into play! Supplementing with citrulline helps arginine to stay in your blood plasma longer and could result in increased blood flow and exercise performance.
DL citrulline malate is citrulline combined with malic acid, a chemical found in fruits and wines. Malate helps to boost energy by supporting cell energy generation. Having more cellular energy allows you to exercise longer!
DL-citrulline malate is effective in both men and women to improve weightlifting. The combination of citrulline and malic acid works not only to increase arginine, thereby producing more nitric oxide, but also to reduce lactic acid.
In a study across six gyms in Spain, 41 men took part either in the control group or a group receiving a single 8 mg dose of citrulline malate. Subjects who received the citrulline malate completed more barbell bench press repetitions and significantly less muscle soreness. Therefore, citrulline malate increases athletic performance.
If both arginine AKG and DL-Citrulline Malate successfully improve your body's performance, imagine if you combined them. You can find these amino acids in Nootopia's unique formulas: Nectar X and Power Solution.
Nitric Oxide Supplement Side Effects
So, what about nitric oxide supplements? Are they safe? For the most part, yes, but there are some side effects you need to be aware of. Mild side effects include:
Stomach pain, bloating, or heartburn
Nausea
Diarrhea
Lightheaded or dizziness
Headache
Heart palpitations
Are there some cases where you should avoid nitric oxide supplementation? You may want to avoid NO supplements if you have or are at risk of:
Developing cancer
Cirrhosis of the liver or scarring
Low blood pressure
A heart attack
Guanidinoacetate methyltransferase deficiency
As always, talk to your doctor or qualified medical professional with any questions regarding your health.
Are there ways to tell whether your nitric oxide levels are too high or low? Yes, there's a test for that. You can do it at home using nitric oxide test strips or ask your doctor about taking an exhaled nitric oxide test. But how would you even know if you might have an issue with your nitric oxide level? Read on to find out.
Signs of Too High Nitric Oxide
Here's what to look out for as signs that your nitric oxide levels are too high:
Irritation of the eyes or blurred vision
Headaches or migraines
High levels of nitric oxide can also cause damage on a cellular level. When damage at this level occurs, it is associated with neurodegenerative diseases such as Alzheimer's, Parkinson's, and Huntington's disease.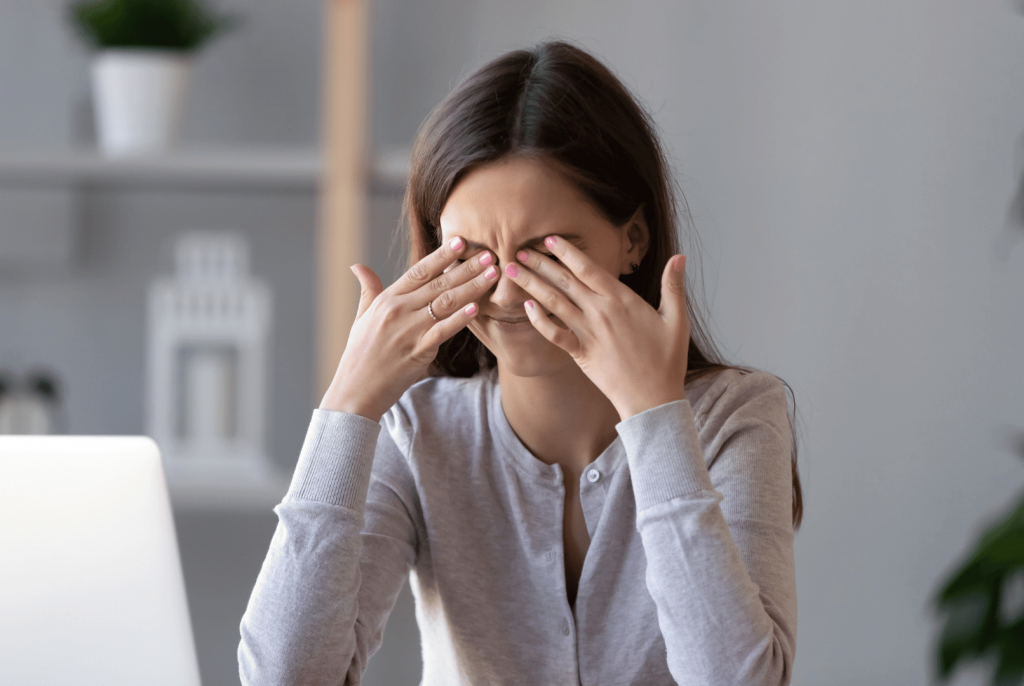 Signs of Too Low Nitric Oxide
How do you know when it would be beneficial to increase your nitric oxide levels? The following symptoms are associated with low levels of nitric oxide:
Decreased blood flow
Poor circulation, such as cold hands and feet
Sexual dysfunction or lack of stamina
High blood pressure
Memory loss (also a possible warning sign of dementia)
Chronic fatigue
Sleep issues or insomnia
Low stamina and endurance during exercise
Slower exercise recovery times
Chronic stress
So, you're experiencing one or more of the symptoms listed above. How can you treat it naturally?
Natural Ways To Increase Nitric Oxide
Eat your way to higher nitric oxide levels
Eat foods that are high in nitrates
So you're telling me to eat nitrates? You've heard warnings about eating too many nitrates and that they can cause cancer. Let's clear something up. It all depends on what type of nitrate you eat.
Harmful nitrates are those found in processed meats like bacon and hot dogs. These nitrates convert into nitrosamines in the stomach when combined with stomach acid. Nitrosamines are known to potentially cause cancer.
Where can you find the good kind of nitrates? Here is a helpful list of vegetables with the highest levels:
Dark leafy greens like swiss chard, kale, spinach, arugula
Vegetables in the brassica family such as bok choy, cabbage, mustard greens, cauliflower, kohlrabi, and broccoli
Beets
Carrots
When you eat these foods, the good bacteria in your mouth and your saliva play essential roles in the conversion process. Some nitrates are converted in your mouth by bacteria and absorbed by the stomach and intestine. The remaining nitrates are reabsorbed by your salivary glands and later excreted in your saliva.
How you eat your veggies matters. Cooking them reduces the amount of nitrates available, so it's best to eat them raw for maximum nitrate benefits. However, you'll still get some nitrates and other health benefits even if you eat them cooked.
Eat Foods High In Citrulline
Remember citrulline? The amino acid turns into arginine and helps keep arginine in the blood plasma long enough for it to convert into nitric oxide. Increasing foods high in citrulline helps support this process. Here are some great options:
Watermelon
Nuts
Squash
Chickpeas (eat more hummus!)
Cucumbers
Pumpkin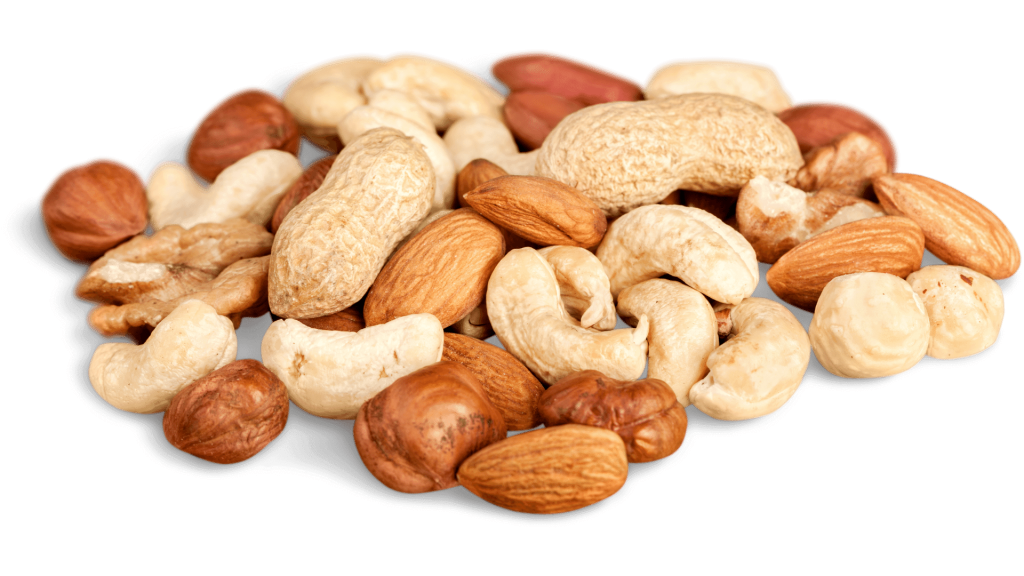 Increase Your Antioxidants
Antioxidants increase nitric oxide synthase activity, thereby increasing the amount of nitric oxide in your body. Here are some really important ones:
Vitamin C
Supplementing with vitamin C and addition to a nitrate-rich diet may boost nitrate levels even more. In a study of 20 healthy adults, taking a nitrate supplement along with vitamin C lowered blood pressure and stiffness of the arteries compared to a placebo group. Therefore, the combination of nitrates and vitamin C increased the nitric oxide levels in the body.
Polyphenols
Eating a diet high in polyphenols boosts nitric oxide levels in plasma and has been associated with low blood pressure. This is where it gets delicious. Good sources of polyphenols include:
Red wine
Dark chocolate
Tea
Berries
Extra virgin olive oil
Make Some Lifestyle Changes
Exercise
Exercise increases nitric oxide production. In a study of 184 individuals, one hour of aerobic exercise daily for a month increased NO levels, reduced blood pressure, and increased antioxidants in the body. So get out there and get moving!
Sunlight
Get outside and soak up some rays! Exposure to UVA radiation from the sun can help release nitric oxide into the skin. What's even better is that the effects last for days!
Limit antiseptic mouthwash usage
Your oral bacteria is essential in maintaining your nitric oxide levels. Using antiseptic mouthwash destroys the entire microbiome. Avoid using mouthwashes labeled as antiseptic or containing ingredients like chlorhexidine, alcohol, or hydrogen peroxide. Why not try oil pulling to improve oral health?
Natural Ways To Reduce Nitric Oxide
We've discussed many ways to increase nitric oxide, but what if your levels are too high? How can you reduce it? To reduce nitric oxide levels, the body must slow down nitric oxide synthase. Below are some ways to do this.
L-lysine Supplementation
Nitric oxide depends on arginine for production. L-lysine inhibits the cellular transporter of arginine. Increasing your lysine levels can help slow down the production of arginine and, thereby, nitric oxide.
Increase your fat intake
Saturated fats are known to deplete nitric oxide levels. But not all fats are created equal; a lot can depend on what fats work best for your particular body type. Read more here.
Pass the salt
Increasing salt intake decreases nitric oxide production. It does this by inactivating nitric oxide synthase in your blood cells.
The Takeaway
Maintaining healthy nitric oxide levels is crucial to your health. Essentially, every part of your body needs it to thrive. From your head to your toes, nitric oxide supports healthy blood flow throughout the body, ensuring the health of your organs. NO can improve your workouts and recovery time and even keep you going in the bedroom.
There are many natural ways to balance or enhance your nitric oxide levels. One of the most effective ways is by taking Nootropics. But first, find out what kind of neurotransmitter support you need the most with our quiz here.
References:
Share this article using the buttons below
Mr. Noots is quite possibly the most advanced brain chemist and formulator alive today. He was born with a natural knack and passion for chemistry. As an adult, Mr. Noots became a founder and CEO of multiple companies and realized that his biggest limit – the difference in his success or failure – came down to his brain. 
Mr. Noots became the greatest plant extractor in the world. He wanted perfection. So, he did  thousands of experiments, data collection and optimization to open up the portals to what we call the "Zamner Zone" – legendary levels of greatness. This included development of revolutionary, proprietary extraction technologies that were able to pull out the most bioactive components of the safest, most well-researched brain nutrients…
And deliver effects that are multiple times more potent than off-the-shelf ingredients.
Based on your reading history, we think you'll enjoy these posts...