What are Cognitive Functions and How Can You Boost Them?
Last Updated On September 8, 2023
Your cognitive functions are brain-based skills that allow you to carry out daily tasks.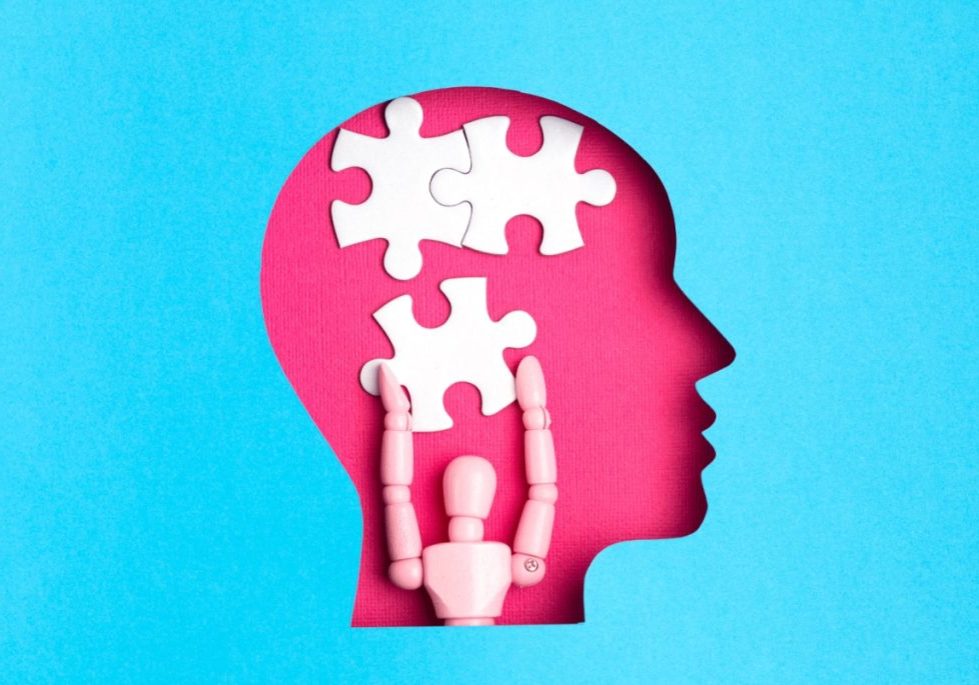 Without them, you would struggle to:
Receive and process information
Store information
Remember information (short and long-term)
Being able to do these things helps you manage the world around us. Your cognitive functions decline naturally as you age. You might already be experiencing this. For example, how sensitive we are to sounds begins to decline at age 30.
However, you can do a lot to help support your cognitive function and stay sharp in the long run. In this article, we're going to dig deep into the different cognitive functions and provide some tips on how to boost them.
In this article, Part 1, we'll explain the various cognitive functions and how they work. In the next article, Part 2, we'll cover ways to boost your cognitive functions.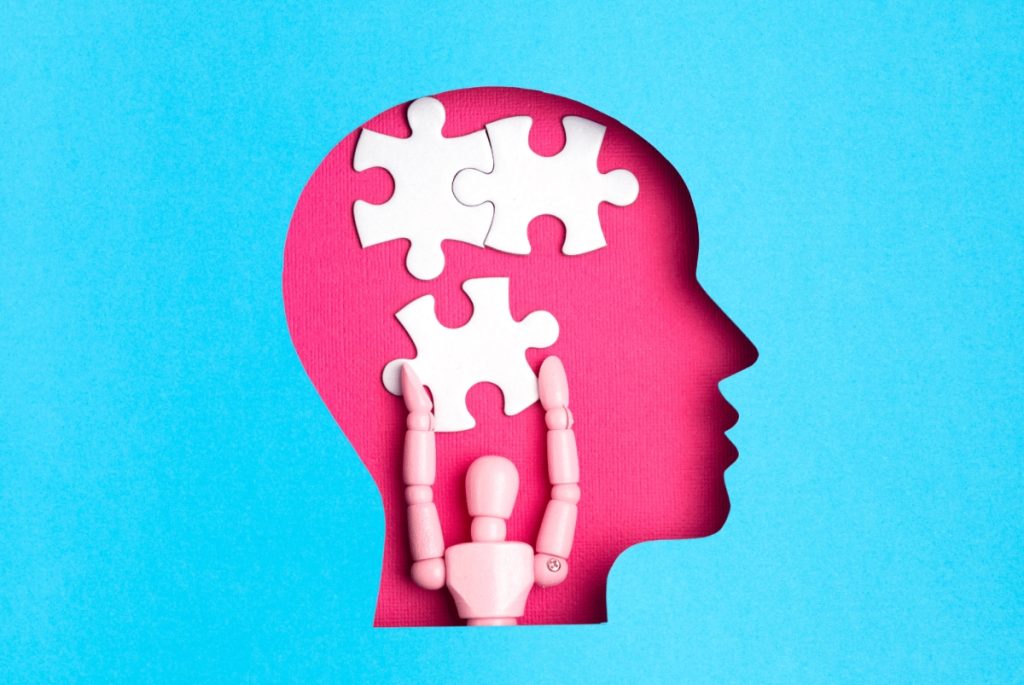 What Are The Different Cognitive Functions?
Cognitive functions are a wide range of mental abilities. Let's dive into each one and explain how they work.
Perception
Perception is your brain's interpretation of the world around you. This includes all of the information you take in via your five senses. Is it the same thing as reality? No. Interestingly enough, the activity in your brain is the same when you perceive something as when you hallucinate.
Do you remember that dress that went viral a few years ago? People couldn't decide whether it was white and gold or blue and black. That's because how we perceive things differs from those around us.
So what's happening neurologically to help us perceive and make sense of the world around us? Essentially, our brains make up a story about what we experience.
Each of your senses has specialized nerve cells that turn the energy they receive into a neural signal and send it to the brain, making up a process called sensory transduction.
Two neurotransmitters identified as responsible for your perception are dopamine and serotonin, both considered "feel good" chemicals.
In a study of 5 subjects, researchers explored the role of the dopamine and serotonin systems on perception and decision-making. Researchers recorded dopamine and serotonin levels while subjects undergoing deep brain stimulation played a computer game.
Researchers observed that while subjects were perceiving dots on a screen, serotonin levels increased in the striatum, a part of your forebrain necessary for controlling voluntary movement when you feel uncertain. Right before subjects took action, dopamine levels increased while serotonin levels decreased.
These results highlight the role of serotonin in slowing you down when you perceive information and the role of dopamine in speeding you up when uncertainty begins to fade.
What's also interesting about perception is that while we do see things and make decisions, we don't process this information in the same space as we do images. Perception occurs in the forebrain, while image processing occurs in the visual cortex at the back of the brain.
Perception goes well beyond what you simply see. It's how you process the information around you through your individual lens.
Memory
Memory is probably the most well-known cognitive function. In its simplest form, it is the retention of information over time. It also allows you to recall information from the past and use it to understand the present.
When you think of memory, you're probably thinking of long-term memory. It's this type of memory that's most worrisome when you notice you can't remember that person's name or recall certain words or phrases.
There are two types of long-term memory:
Explicit: events and facts
Implicit: skills and habit – information that you gain and retrieve subconsciously
You also have short-term memory, sometimes referred to as your working memory. It's used to store information for a brief duration. For example, memorizing the access code in your email to input the information in an app or website.
So how do all of these memories become memories? Just like perception, it begins with the intake of sensory information. This information then travels into your prefrontal cortex where it stays for you to use as part of your short-term memory.
For memories to become long-term, your hippocampus gets involved by retrieving information from your working memory. Then from there it changes your neural wiring to hold onto the information more permanently in the cerebral cortex. The hippocampus helps you connect your various sensory experiences and a particular event. It even works to layer on connections between new and past events.
Your brain has a particular region called the amygdala, an almond-shaped structure in the front of your temporal lobe behind your ears. The amygdala is responsible for your emotional memories. It is mainly activated when you're presented with a threat or something that causes fear. The amygdala guarantees you remember precisely where you were and what you were doing on 9/11.
Also central to emotional memory is your cerebellum. It was previously thought only to regulate movement memory, but more recent research determined that the cerebellum is directly connected to the prefrontal cortex. The two parts of the brain work together to correct errors in movement based on memory, like correcting your basketball shot to improve your accuracy.
Neurotransmitters that make memories happen include:
Learning
Memory and learning are intricately linked. We learn through making memories. When you learn something new, just like memories your 85-plus billion neurons begin to fire and send electrical impulses to other neurons. These electrical signals allow you to read, write, think, and play sports.
These connections made in your brain occur because of neuroplasticity. It's the idea that changes can occur in your brain and new connections (synapses) are made. These connections become more robust and faster through repetition. While you sleep, your brain prunes the extra or unused connections to become more efficient.
Learning and memory use the same parts of the brain and neurotransmitters. In the scientific world, learning is generally thought of as acquiring information that changes knowledge or behavior, while memory is the storage of information.
Attention And Focus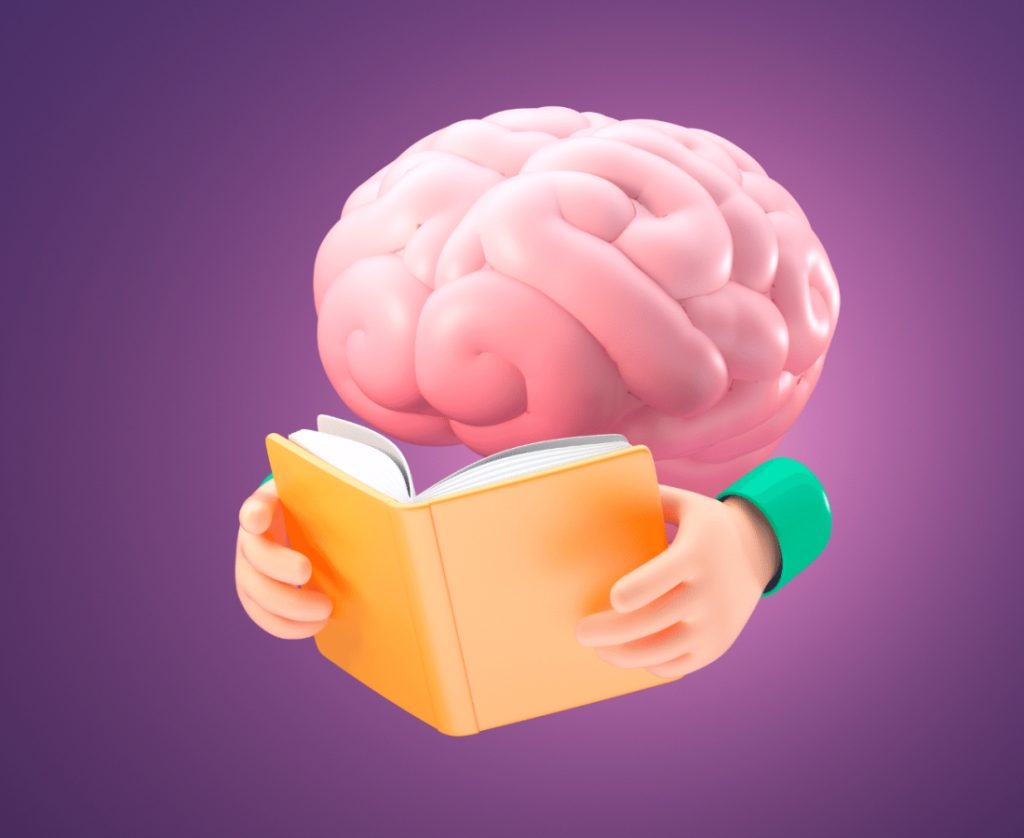 The modern world constantly bombards us with sensory information. Sounds and colors surround us. The internet is filled with competing news stories and social media reels. But our brain has limits. Our brains use focus and attention to filter important information and ignore the rest.
Driving your attention is either:
Goals: known as endogenous attention, where your brain is in charge of what you're focusing on, or..
Stimulus: known as exogenous attention, where the external stimuli of your surrounding environment drive your attention
Your brain allows you to switch back and forth between these two types of attention and to multitask by dividing your attention between the two.
Your attention requirements change based on what you are trying to achieve. If you're going for a walk down the street, you can let your mind wander and take in the sights and sounds around you. If you are trying to complete a work task, you'll need to achieve mental focus or sustained attention.
Your attention system in the brain is a connected network throughout almost every lobe in your brain. At the center are three different regions:
Sensory regions: These include the primary auditory cortex, primary somatosensory cortex, and primary visual cortex and are responsible for processing incoming information.
Parietal regions: Located in the upper back portion of your skull behind your frontal lobe, this region controls where you should focus your attention.
Prefrontal regions: Serves as your attention control center, particularly finding the balance between your endogenous and exogenous attention.
What you are focusing on determines what region(s) are most activated.
Also, these five key neurotransmitters ensure that your attention goes to where you need it most, allowing you to pay attention.
Acetylcholine: Works throughout the brain to enhance focus by controlling neural activity across the three attention regions of the brain. It increases your neural signal based on what area of the brain requires the most activity.
Dopamine: Helps focus your attention mainly when dealing with familiar information such as movement and emotional responses. Two different types of dopamine receptors work throughout the brain to either excite or inhibit cell activity.
Norepinephrine: Promotes arousal or wakefulness to improve your focus or increase reaction times.
Glutamate: Necessary for proper neuronal signaling to help maintain attention and focus.
GABA: Plays a special role in visual attention by focusing on relevant stimuli while blocking out irrelevant information.
Decision Making
From what to wear to what to eat to what to watch, your day is filled with decisions. And I just mentioned some you make consciously. You make other subconscious decisions almost constantly throughout the day. While various factors go into decision-making, you'll group them into two primary ways:
Perceptual decision-making: You gather information from the sensory information around you and use that to make decisions. For example, If you are walking down a sidewalk and another person is coming, you'll pay attention to where you think they will go so that you can avoid that path and a possible collision.
Reinforcement-guided decisions: You base these decisions on more comprehensive knowledge and the value of a particular action. You decide what to do based on what you believe will give you the greatest reward.
The two most critical parts of the brain in the decision-making process are the prefrontal cortex and the hippocampus. They interact to help get you the information you need. Researchers created an algorithm to break it down into four steps.
Step 1: You receive sensory information from a stimulus that excites neurons in the hippocampus.
Step 2: A secondary set of stimuli arrives in the hippocampus, producing information as a neural response.
Step 3: The information produced in step 2 is then sent to the prefrontal cortex, which determines whether you need more information to make a decision.
Step 4: Finally, the prefrontal cortex makes the preferred decision, and you take action.
Different parts of the basal ganglia also play critical roles in decision-making. Here are a few highlights:
Nucleus Accumbens: the crucial area for reward processing. Reward drives decisions involved in this area of the brain.
Dorsal Striatum: engaged in making decisions about movement and taking action.
Subthalamic Nucleus: serves as a "brake" in decision-making to help prevent impulsivity.
After making a decision, your amygdala comes into play. Based on the outcome of your decision, you experience a positive or negative emotional response. The amygdala stores this information and uses it when making a similar future decision.
A study examining decision-making tracked the brain activity of participants. Researchers determined that your brain makes a decision up to ten seconds before you become aware of it. They were even able to accurately predict the decision a subject was going to make based on brain activity.
Pulling this all together are neurotransmitters. Let's explore which ones help you make decisions.
Dopamine: Helps you make risk vs reward decisions.
Serotonin: Works together with dopamine to determine risk vs reward, with a focus on uncertainty.
More recently, a study exploring decision-making focused on the relationship between serotonin and dopamine during the decision-making process. Using deep brain stimulation, researchers were able to track these neurotransmitters' levels while subjects made decisions.
Beyond the risk vs. reward role of dopamine and serotonin, researchers learned that both neurotransmitters help you choose to act. When subjects made decisions, serotonin levels decreased, and dopamine levels increased.
Acetylcholine: Tells you to feel uncertain about a decision when you don't have enough information to predict the outcome.
Inhibition
Your inhibition helps you survive. It prevents you from taking impulsive action when you aren't likely to benefit from it or if it's not in line with your character. This extends to your thoughts and emotions as well. In some cases, you need inhibition to go off autopilot to actually do the right things, such as following instructions or driving on the other side of the road.
Green, Purple, Orange, Yellow
Caption: The Stroop test measures your inhibition skills by asking you to tell the color of the text. Most people will default to reading the text.
Those who struggle with inhibition are more likely to engage in risky behavior such as alcohol and drug abuse and risky sex. And those with overactive inhibition are more likely to experience feelings of anxiety and difficulty in new social situations.
A literature review explored the neuroscience of inhibition. Previously, researchers thought inhibition took place in one region of the brain– the right inferior frontal gyrus, part of your frontal lobe. However, they now find that inhibition includes a broad network of activity.
Researchers determined that the inhibitory network extends to the cortical and subcortical regions of the brain. These regions include the outer layer of your two cerebral hemispheres and deep into the gray and white matter. This network of connection between the frontal lobe and other brain regions is active and interacting during inhibition control.
The primary neurotransmitter involved in inhibition is GABA. GABA, known as a calming neurotransmitter, exerts the same type of influence on your thoughts and behaviors by reducing the excitability of your neurons.
Dopamine is likely involved in overactive inhibition. In a literature review exploring the role of dopamine in inhibition, researchers found that the interactions of dopamine between the prefrontal cortex and midbrain regions like the amygdala and striatum can result in increased inhibition and anxious behavior.
Spatial Orientation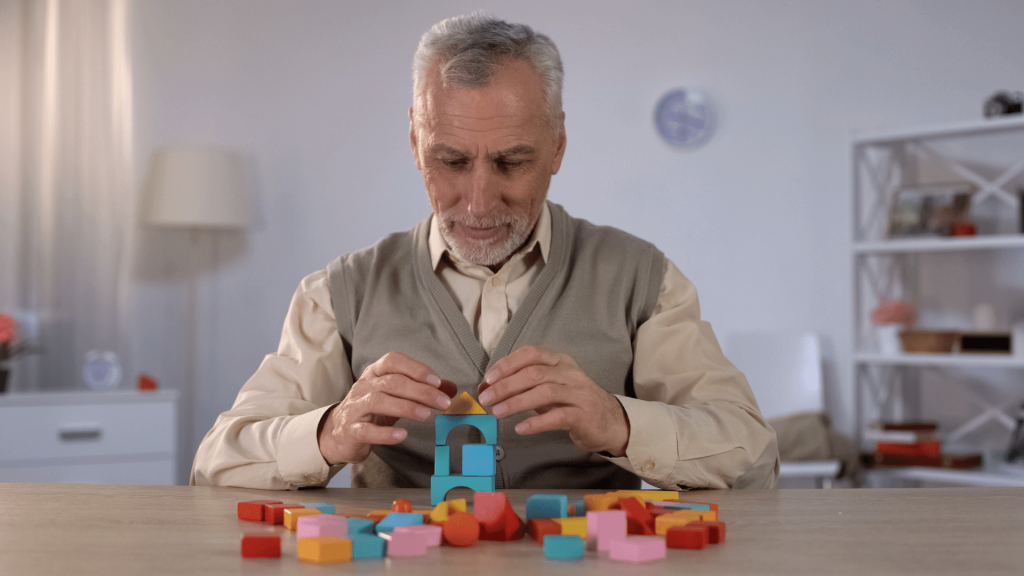 One of the most complex cognitive functions is spatial orientation. It requires you to take in spatial information in your environment and make sense of it in an organized manner so that you can successfully navigate the space around you.
This helps you get from one place to another, whether by driving over to a friend's house or making your way to the bathroom in the dark at night. If we didn't have these skills, we would essentially go around in circles and never make it to our destination.
The parts of the brain responsible for spatial orientation are your hippocampus, amygdala, and parahippocampus (located just outside the hippocampus). Within these regions are special cells with neurons specific to different types of information. They include:
Place cells: serve as a basis for cognitive maps, or maps that your brain creates to make sense of your surroundings, including specific landmarks.
Head direction cells: help your brain orient the exact direction of your head independently of your surrounding environment
Grid cells: when these cells are firing, they can represent the entire spatial layout of your environment.
View cells: focus on individual objects or people in an environment
A study examining the role of the hippocampus focused on taxi drivers as they navigated through a simulation of London streets. After undergoing MRI scans, researchers determined that compared to a control group, taxi drivers have larger hippocampuses. This demonstrates how critical of a role the hippocampus plays in spatial orientation.
The most critical neurotransmitter for spatial orientation is acetylcholine. It influences how you experience what you see and integrate that information to make sense of it. It also allows you to focus your attention on specific visual stimuli, like zeroing in on a person or object of interest.
Researchers were able to highlight the role of acetylcholine on spatial orientation by increasing acetylcholine in subjects using the drug donepezil. Compared to a control group, those with increased acetylcholine activity improved their ability to detect a target surrounded by distractions.
The same study confirmed that enhancing dopamine and serotonin levels did not increase subjects' ability to detect the target. This further confirms the critical role of acetylcholine in spatial orientation as opposed to other neurotransmitters.
Language And Verbal Fluency
Do you ever stumble over your words, trying to recall the name of something? Or feel like you're lost in a conversation because of the vocabulary? This is a function of your language and verbal fluency. It includes your ability to:
Read
Write
Speak
Communicate
The language areas in the brain, located on the left side of the brain in the cerebral cortex, are aptly named after the neurologists who studied them, Paul Broca and Carl Wernicke. Broca's area helps us recall words and speak, while Wernicke's area decodes speech.
While the left side of the brain is primarily used in adults, a study focused on language development in children found something different. 73 subjects took verbal and fluency tests while tracking brain activity. Researchers found that how well children perform on verbal tests relies on the right hemisphere of the brain rather than the left. This is also true for adults.
What we know about the neurotransmitters involved in language is a more recent discovery. Interestingly, scientists know less about the neurotransmitters involved in language than other cognitive functions because they cannot study language using animal models since animals don't have language abilities.
The neurotransmitter extensively involved in language and verbal fluency is L-Glutamate. It plays a role in accessing, producing, and comprehending language. There are four different types of L- Glutamate receptors in the central nervous system, each of which plays its own unique role in overall fluency.
The neurotransmitter GABA balances out L-Glutamate. GABA helps you slow down your speech and put pauses between your words and sentences. You can think of L-Glutamate as your language accelerator and GABA as the brakes.

Now that we've covered your various cognitive functions, you may also be wondering if there are things you can do to boost them and ensure that you maintain high function. Of course, there are. In Part 2, we'll cover 8 ways to boost your cognitive functions.
References
Share this article using the buttons below
Dr. Nattha Wannissorn, PhD, is a scientist who makes health research accessible to the general public through health and wellness blogs. She received her PhD in Molecular Genetics from the University of Toronto and BA in Molecular & Computational Biology from the University of Pennsylvania.
Based on your reading history, we think you'll enjoy these posts...