The Life-Changing Power of
DOPAMINE [3]
I'm sure you've heard of dopamine in the context of
excitement and happiness, but there's more to it than that.
Dopamine is not just about enjoying yourself. It's the global currency of foraging and seeking
things that will give sustenance and pleasure in the present.
Dopamine is the key brain chemical that determines your level of excitement, motivation,
and willingness to overcome obstacles in order to achieve your goals…
It also affects the transmission of numerous neurons at once and is actually a
neuromodulator, not a neurotransmitter.
Additionally, dopamine affects time perception, desire, motivation, and appetites.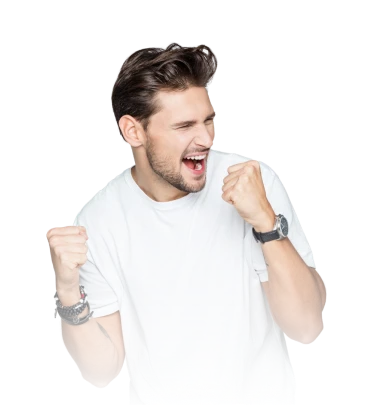 You want to be able to activate varying levels at
different times. When you consistently partake in
activities you enjoy, your baseline dopamine will
increase with varying levels of duration.
Many people will turn to drugs or supplementation
to increase dopamine.
However, drugs flood your brain with unnatural
dopamine and downregulate your dopamine receptors.[4]
Thus causing your experience to be short lived.
Contrary to things like chocolate, sex, drugs, etc. all of which raise dopamine, there are subjective events that can increase dopamine based on satisfaction…
And we wanted to create a way to make those events even better. We wanted to create a formula that naturally supports your brain to increase its own dopamine, without downregulating your receptors.
But first, let's talk about the real reason you may have low dopamine baseline levels…
It all comes down to one thing: GENETICS
THE TRUTH IS:
The Most Successful People In The World
Simply Have Extraordinary Dopamine Genetics
They are biologically programmed to have healthy, strong, dopaminergic systems.
This isn't to say that they don't have to work hard, but it is probably much easier for them to get themselves to work hard.
Whereas those with poor dopamine genetics, are basically biologically programmed to procrastinate and lack motivation, excitement, and drive.
Not having the genetics for dopamine doesn't mean you're broken, or not as good as someone else, it just means that you have to work harder to find motivation and overcome procrastination.
Your genetics might not be the only thing getting in your way of
stabilizing your dopamine levels, you may be dopamine depleted.