The GOOD NEWS is that what you are experiencing is not your fault,
since recent research shows that:
All Women Have
Natural Age-Related Hormonal Decline.

80% Of Women

Develop Hormonal Imbalances [1]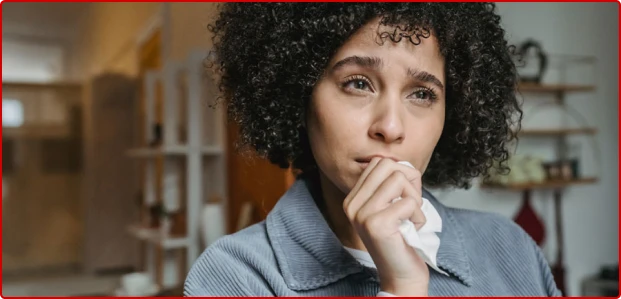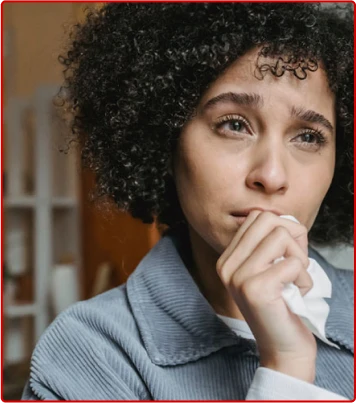 At different phases of life, hormone levels naturally change. This is most obvious throughout puberty and in women during the menstrual cycle, pregnancy, and menopause. Lifestyle choices and specific medical problems might also have an impact on them.[2]
As you age through your 20s and 30s, both estrogen and progesterone naturally go down. However, progesterone goes down faster, which can create a hormone imbalance.
If you're not sure if you fall into that 80%, here are some common signs of hormonal imbalance in women and people with uteruses:
Mood swings: The female sex hormone estrogen influences brain neurotransmitters such as serotonin (a chemical that boosts mood). Whereas, progesterone makes your brain respond better to GABA (a relaxing brain chemical). The hormonal fluctuations, especially after ovulation and leading to your menses, can affect your mood and make you irritable.
Low libido: Low libido is especially common in women going through perimenopause or menopause due to decreased estrogen and testosterone levels.
Poor sleep quality: During perimenopause and menopause, your ovaries gradually create less progesterone and estrogen, which promote sleep. Declining progesterone means less relaxation responses, so your sleep quality will get worse.
Age-related weight gain: Several hormone-related conditions could be the cause of constant weight gain.
Declining fertility: Fertility goes down with age, partly due to lower estrogen and progesterone. Your ovaries will produce fewer eggs as its quality drops.
Declining bone strength and density: Low levels of estrogen during perimenopause and menopause means your bones will naturally lose its strength and density over time.[3]
Hot flashes and night sweats: This is due to low estrogen levels. An unhealthy brain will make it worse.
Less regular menstrual cycles: Typically, a woman's menstrual cycle can range from 21 to 35 days. If this doesn't match your regular menstrual cycle, it could be a sign of hormonal imbalance. [4]
This list may seem intimidating or sound like a list of side effects of birth control…
But don't worry, there is an all-natural solution that I'll discuss in a minute.
First, let's go over how your hormones can fluctuate as you age.
Between 30 And 60 Years Of Age, Women's
Hormone Levels Begin A Downward Journey [5]
For many years research has shown that women can experience intense hormonal fluctuations as they age. Here are some things that can happen in your body after you hit 30: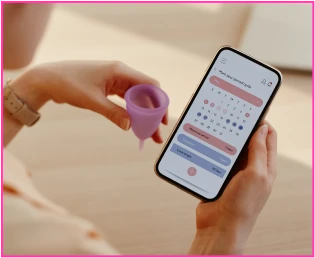 Your 30's

Estrogen and progesterone levels steadily fall in women and certain transgender persons in their 30s, as seen by changes in their menstrual cycle. Changes vary from person to person, but as women age, their menstrual cycles may get shorter, longer, heavier, or lighter.
Your 40's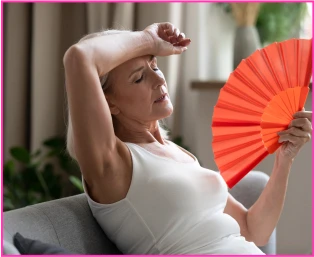 Your mid to late 40's is when you may expect to experience perimenopause. These hormone changes can cause irregular periods and may also lead to menopause symptoms like:
Hot flashes
Weight fluctuations
Mood swings
And sleep disturbances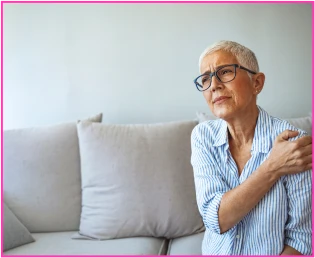 Your 50's And Beyond

By the time you reach 50, your estrogen has already declined by approximately 50% and it dramatically decreases further after menopause. 
According to the Mayo Clinic, the average age of menopause in the United States is 51, however it can occur at any time during one's 40s or 50s.
The decline in estrogen is associated with:
Declines in muscle mass and strength
Decreased libido
Hot flashes
Mood changes
Weight changes
And those are only a few of many more unpleasant experiences due to a decline in estrogen.
Now, this isn't meant to scare you or stress you out. We're just making sure you're aware of the numerous signs that you're experiencing a hormonal imbalance.
And I wouldn't dump all of this on you without any hope of a solution.
So, the million-dollar question we
wanted to answer is: