By giving your brain the
optimal level of key nutrients.
The Key Is Customizing The Dosage For Your Personal
Neuro-Chemistry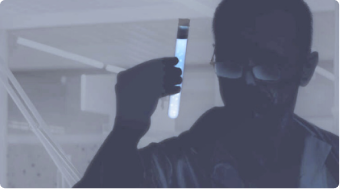 That's what we do.
You answer our 5-minute, in-depth questionnaire that allows us to evaluate your neuro-chemical deficiencies and build the optimized formulas for your mind.
Not only do the formulas take just minutes to activate your mind, but you'll find that over time, these positive effects are going to BUILD UP and raise your brain's baseline endurance.
That allows for an absolute explosion in brain power, creativity, confidence, focus, and domination.
After taking just a few doses of your personalized formulas, you'll find that you are MUCH more effective than you were in the beginning.
This is due to neurogenesis, or the generation of new neurons forming, that produce exciting neural pathways to take your brain to the next level.
That gives you the ability to:
Boost your cognitive performance
Think through more tasks without burnout
Manage more projects without rising stress
Handle more mental stress without bending or breaking
Increase your capacity to learn new things quickly and effortlessly
And articulate things better in a more meaningful way